The Truth About Kyle Richards And Garcelle Beauvais' Relationship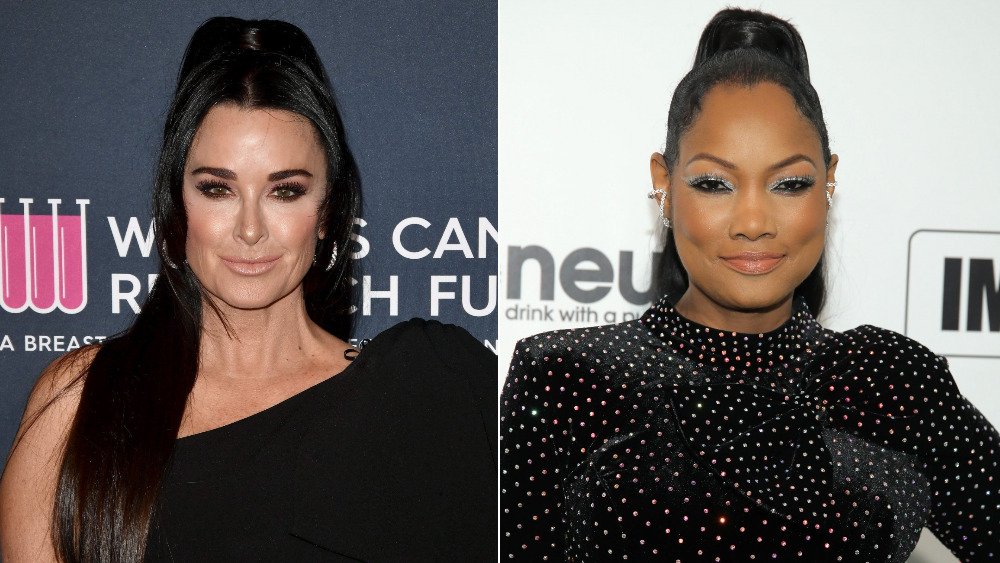 The tenth season of The Real Housewives of Beverly Hills is off to a dramatic start thanks to the burgeoning feud between Teddi Mellencamp and newcomer Sutton Stracke, Denise Richards walking off set — which was teased in the premiere episode, not to mention the fact queen bee Lisa Vanderpump left the show during season 9, leaving Lisa Rinna to joyfully jump into her throne (or at least attempt to). And then there's the other newbie, Garcelle Beauvais, an actress who is seemingly getting along with everyone thus far. But in true RHOBH style, trouble is evidently afoot. Beauvais hinted recently at an issue with Kyle Richards which, to make matters worse, apparently came as a complete shock to the OG cast member.
So why is Beauvais already clashing with the longtime star of the reality show? Apparently, the beef had to do with how Richards treated the newest star almost right out of the gate.
Kyle Richards was blindsided by Garcelle Beauvais' negative comments
Dimitrios Kambouris/Getty Images
According to Bravo, while appearing on Watch What Happens Live with Andy Cohen: @ Home last month, Beauvais threw some serious shade at Richards, describing her as the "least welcoming" out of all the ladies, as well as the cast-mate with the "biggest ego." And to add insult to injury, she said Richards was the cast member she would, "least want to be quarantined with." Ouch!
When Richards made her own appearance on the show just a couple weeks later, she admitted to host Cohen that she was completely shocked by Beauvais' comments, arguing, "If she felt like that, I wish she would have said that to my face instead of saving it for Watch What Happens Live."
Richards confirmed she hasn't heard from Beauvais since, and admitted she thought they'd gotten along well, advising she'd always invited Beauvais to everything. On why Beauvais thinks Richards has the biggest ego, she suggested it was for storyline purposes. "I think that she came in and was just like, 'I better have something with someone,' and decided to do that." Richards promised to address everything at the upcoming reunion show.
Garcelle Beauvais claims Kyle Richards shouldn't have been surprised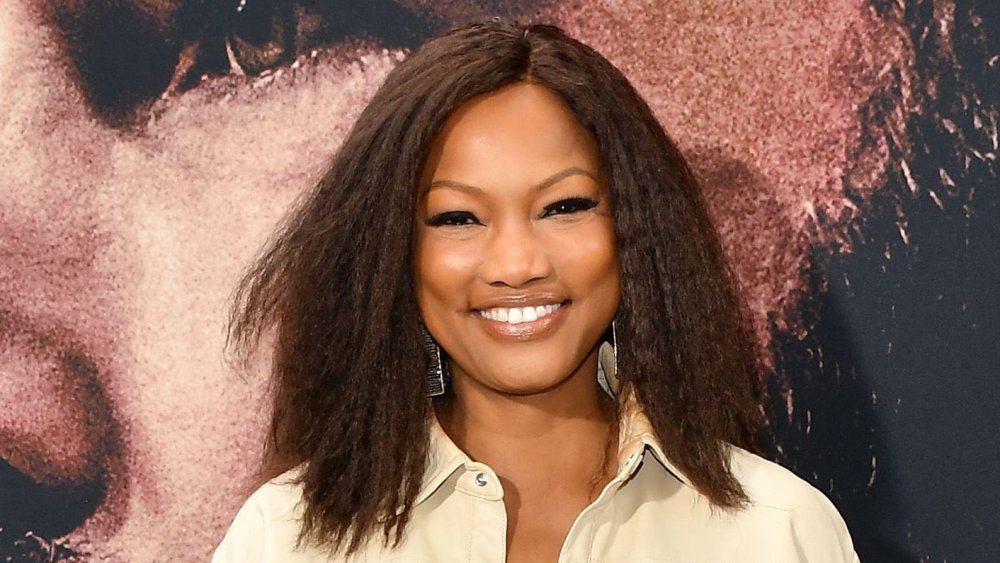 Amy Sussman/Getty Images
Page Six subsequently caught up with the RHOBH newbie to get her side of the story, with Beauvais arguing it was nothing personal. "It was a multiple choice, I had to pick someone, so I was going to offend somebody no matter what!" she reasoned. The actress and reality star revealed that in general communication between them is a challenge: "I've said to [Richards], 'I'm saying things to you, and they're just going right over your head,' like, she wasn't addressing what I was saying to her."
Beauvais stated that friendship is a "two-way street," clarifying that she didn't necessarily feel as though Richards was unwelcoming, just that the OG didn't care enough to get close to her. "I was in-and-out of the series a lot, which people haven't seen yet, but I felt like the times when we were together, there was never any interest, any curiosity into my life." 
Suffice to say, it's going to be an interesting reunion.