This Is Why Idina Menzel And Taye Diggs Divorced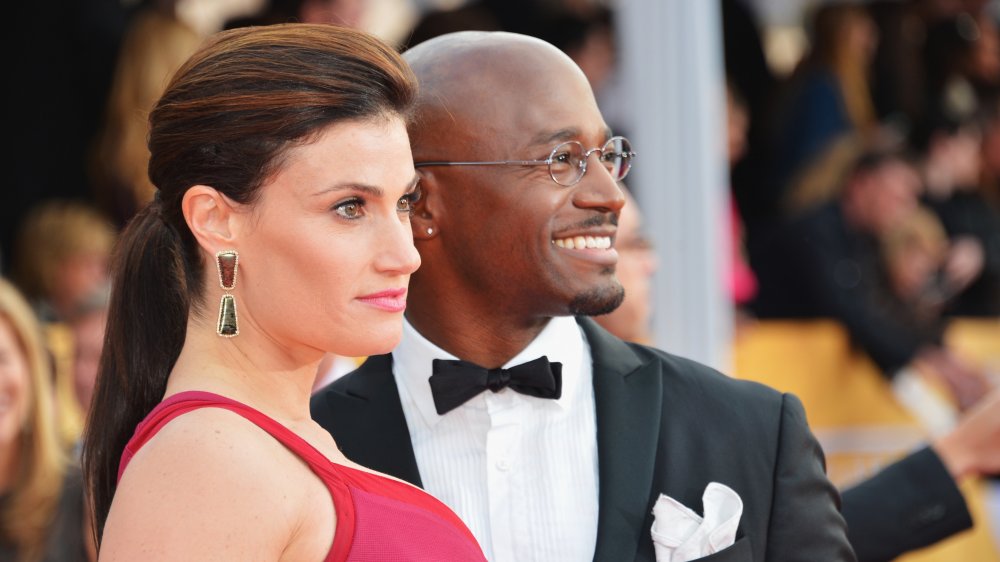 Alberto E. Rodriguez/Getty Images
Hollywood power couple Idina Menzel and Taye Diggs were married for 11 years, from 2003 to 2014, which is a lifetime in La La Land. E! News confirmed the two actors met while working on the hit stage show Rent all the way back in 1995 and tied the knot in 2003 (Menzel has since married another co-star, Aaron Lohr).
The high level of attention from fans was difficult for the couple to contend with at times, with Diggs admitting in an interview with Redbook magazine after they split, "Maybe they thought it was cute that we met in Rent. ...It was easy for people to root for us." The cracks had started to show just a year before they called it quits, with Menzel telling People, "I'm not going to glamorize it or glorify it — we go through tough times like everybody else," emphasizing the struggle of their competing schedules.
Idina Menzel and Taye Diggs separated on great terms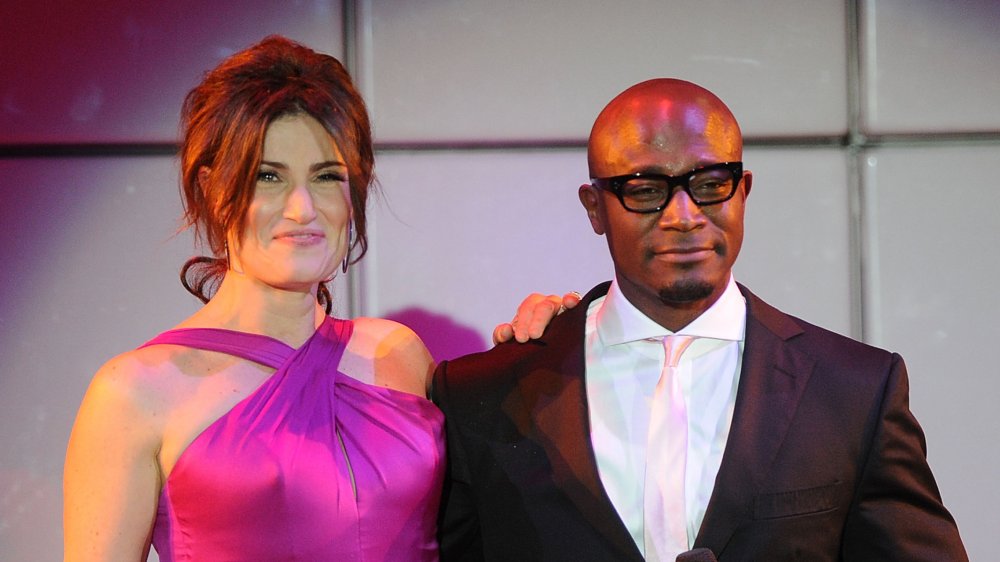 Jason Merritt/Getty Images
The couple divorced in November 2014, with TMZ confirming at the time that it was an amicable split with neither party seeking spousal support and both agreeing to co-parent and share the financial responsibilities of their son, Walker Diggs. Menzel admitted to The Telegraph that she felt guilty for breaking up their family. "I come from divorced parents and I said I wouldn't ever do it," she revealed.
However, the two continue to have a remarkably strong co-parenting relationship, with Diggs telling Us Weekly they're completely on the same page when it comes to raising Walker. "We [trust] each other. We both love our son so much. ...We wanna do right by our kid," he explained simply. OK! magazine papped them en route to Walker's basketball game together back in 2018, confirming they remain on good terms and are putting on a united front.
Co-parenting is the #1 priority for Idina Menzel and Taye Diggs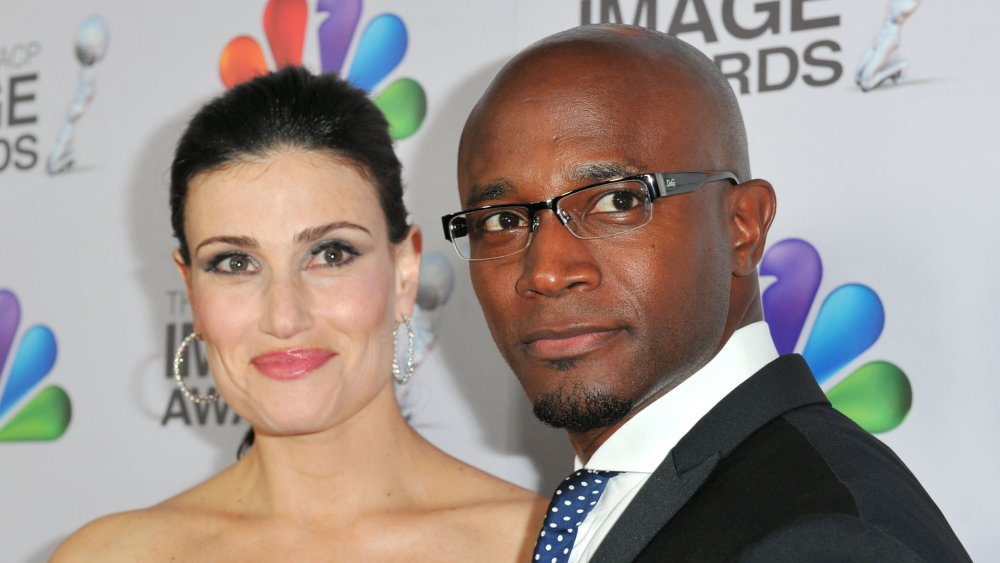 Alberto E. Rodriguez/Getty Images
Although both Menzel and Diggs have been linked with several people over the years, both have lamented the difficulties of post-divorce dating, particularly with a child. E! News notes that, back in 2014, Menzel told Valentine in the Morning, "It all sucks," because, after living through a divorce as herself, she understands the pain of being introduced to people and becoming attached, only for them to leave your life abruptly.
Diggs, meanwhile, revealed in a 2019 interview with People that his son still didn't like the idea of him dating somebody new. The actor reiterated that Walker comes first, while also emphasizing his strong co-parenting relationship with Menzel once again. "We were friends to start out with, but especially when you have a kid in the mix, there's no time for any negativity," he explained simply. Menzel confirmed their position in her own interview with People, advising, "Your child comes first. ...He comes first and you have to get past your own egos and you never talk bad about each other," (via E! News).