The Truth About Kylie Jenner's Go-To Cheat Meal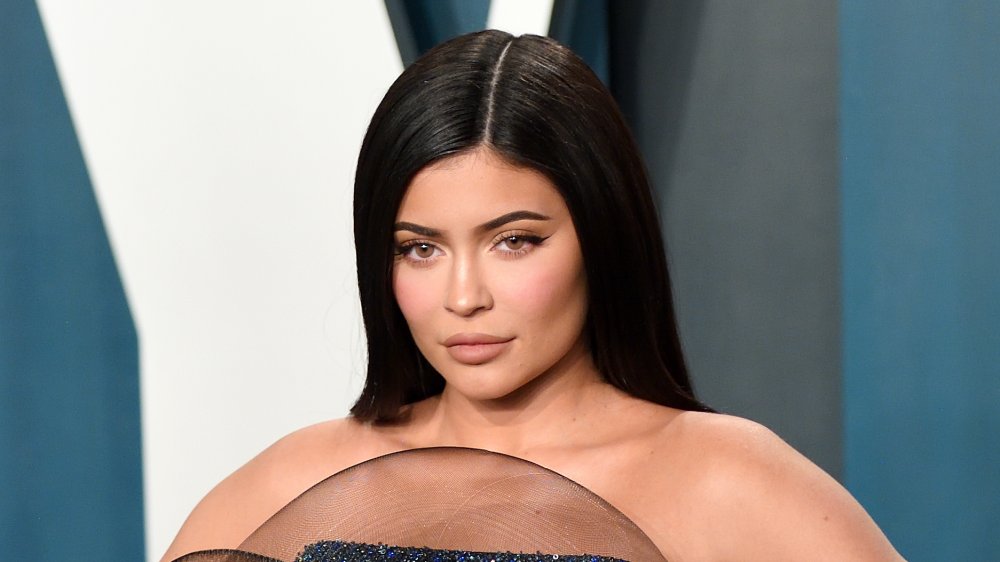 Karwai Tang/Getty Images
Kylie Jenner has one of the most sought-after figures in the world. However, unlike her famous sisters, the youngest member of the Kardashian-Jenner clan isn't someone who swears by clean eating and regular exercise. As People advised, Jenner has been open in the past about her love of Popeyes, which she shares with Kourtney, Khloe, and the rest, Top Ramen, and the tasty little marshmallows you get in Lucky Charms (only without the cereal element). What she eats in a day may surprise you, but suffice to say, the Kylie Cosmetics founder certainly isn't shy about her habits.
She may be one the most beautiful women in the world, with an eye-watering personal fortune and a luxury lifestyle most of us could only dream of having, but Jenner is a fan of junk food and treats just like the rest of us. The reality star loves to snack, too, and although she usually opts for healthier stuff where possible, there's one cheat meal Jenner simply cannot do without.     
Kylie Jenner's cheat meal shows she's a true California girl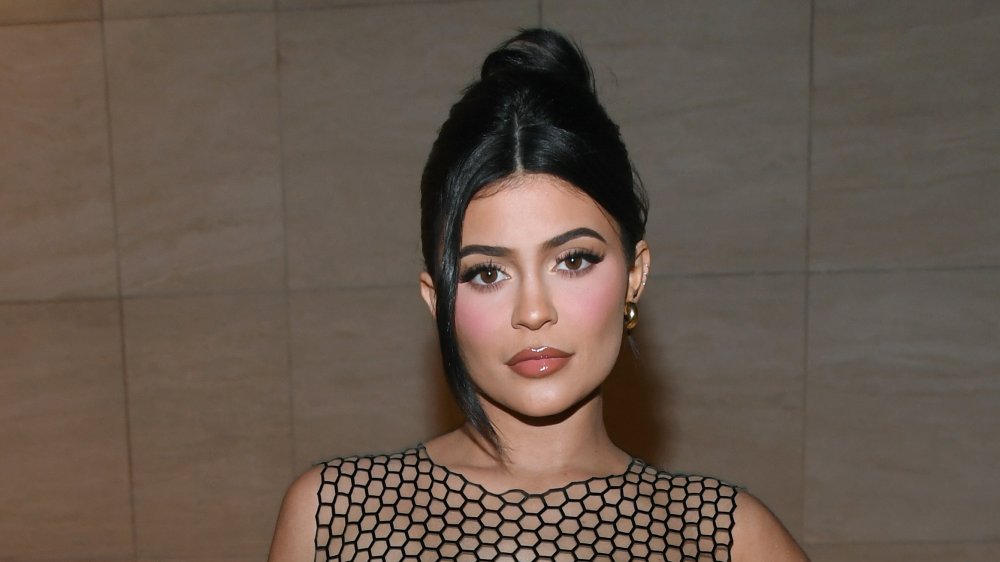 Kevin Mazur/Getty Images
Jenner first revealed her go-to cheat meal in the famous "To Our Daughter" video, which revealed her long-rumored pregnancy to the world and also broke the internet for a while. In the clip, the makeup mogul detailed how her pregnancy with baby Stormi progressed alongside glamorous shots of her looking stylishly ready to pop. She also admitted to indulging in one particular craving. "It's just In-N-Out these days literally tastes like, oh, it's the best thing I've had," she admitted. Her order of choice then was a double cheeseburger with well-done fries. 
Although her doctor cautioned the expectant mother against eating at the iconic Californian fast food chain, Jenner simply couldn't get enough, revealing she began ordering two sets of fries, because her daughter preferred the sweet potato variety. Subsequently, as part of Harper's Bazaar's "Food Diaries" YouTube series, the Keeping up with the Kardashians star dished on how In-N-Out burger is still her top choice for a cheat meal. Her go-to meal nowadays is a double cheeseburger with special sauce and grilled onions, well-done fries, and a Coke. Jenner even admitted she enjoyed In-N-Out at least once a week while pregnant, joking that, "It was a problem."