Anne Heche Has The Perfect Response To The Ellen Show Drama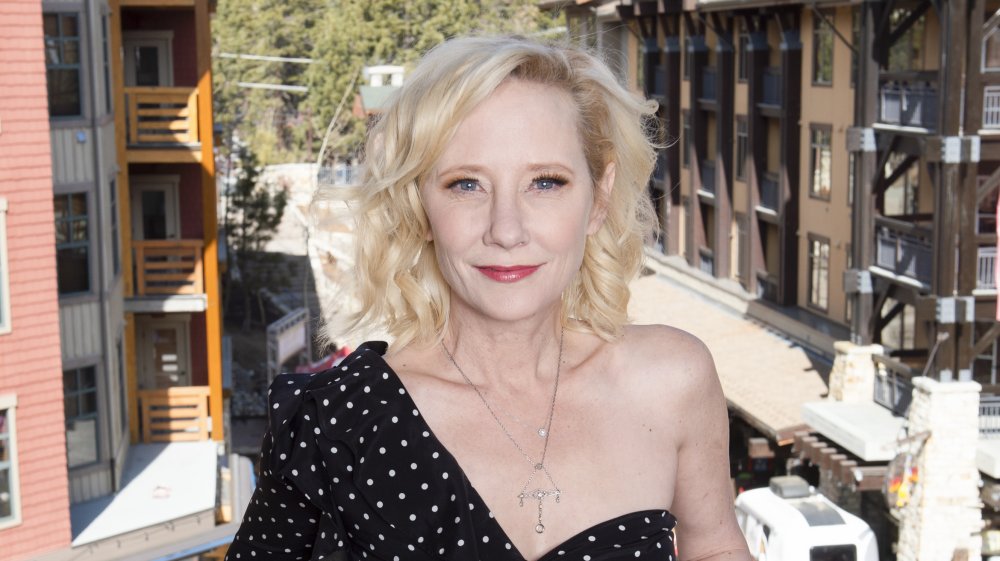 Michael Bezjian/Getty Images
The list of celebrities speaking out against and for beleaguered talk show host Ellen DeGeneres continues to grow. Following passionate statements from former Ellen DeGeneres Show mainstay DJ Tony, current sidekick DJ tWitch, and celebrities from Brad Garrett to Kevin Hart, another person has come forward to share her thoughts. This is someone who knew DeGeneres intimately for four years: actress Anne Heche, who dated the household name from 1997 – 2000, according to Just Jared.
"I haven't spoken to Ellen in years," Heche admitted in a recent interview with Mr. Warburton Magazine. She then added, "I'd listen to the people who have." Those people include dozens of former and current staffers who accused top management of the show of toxicity in the workplace, ultimately leading to a third-party investigation. Charges of discrimination and sexual harassment have also surfaced in recent weeks.
While allegations stop short of naming DeGeneres, many have said she should have known more about what was going on behind the scenes of her show, which espouses the mantra, "Be kind to one another." Heche cryptically implies in her recent interview that she may agree.
What else Anne Heche said about Ellen DeGeneres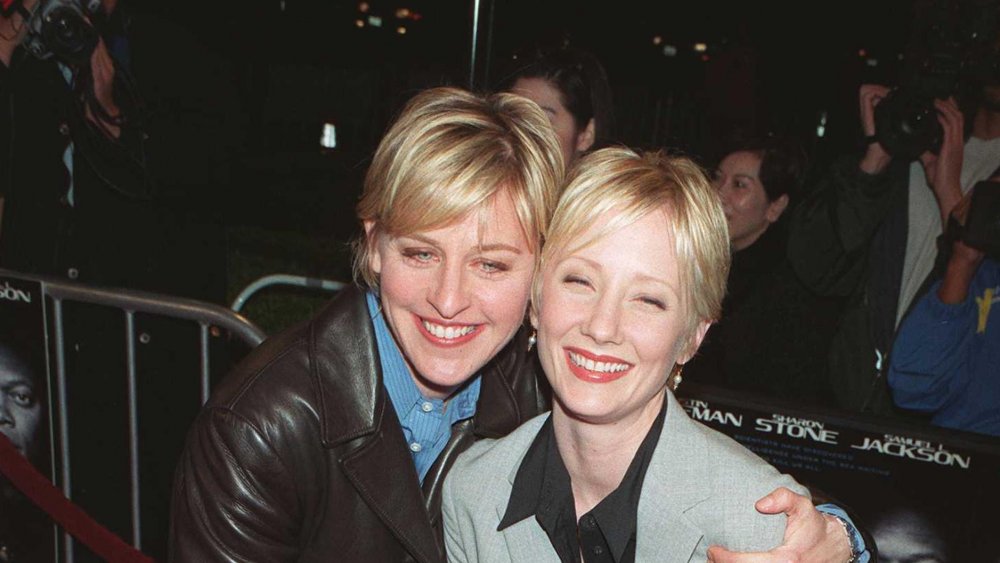 Denny Keeler/Getty Images
The star of Six Days Seven Nights had more to say in her magazine interview: "If I'm standing someplace and I don't like what's going on there and I stay there, it's my fault. So what are the actions that got me there and why can't I get out of it easily if that's not something that I want to be engaged in?" The actress goes on to say, "Ellen is standing where she walks, and that is hers to continue that journey."
But Heche also has complimentary things to share about her experience dating the now-married star. "Our time was a beautiful part of my life and one that I wear with honor," she told Mr. Warburton. Speaking about their relationship, which at the time was controversial in Hollywood, Heche added, "I was a part of a revolution that created social change, and I could not have done that without falling in love with her." 
Since Heche's comments went public, DeGeneres has issued a second apology to staffers, this time via a Zoom meeting. Three top producers from the show have also been axed in an effort to create change in light of the shocking allegations.