This Is Why Ellen Really Stopped Her Iconic Dance Routine On The Show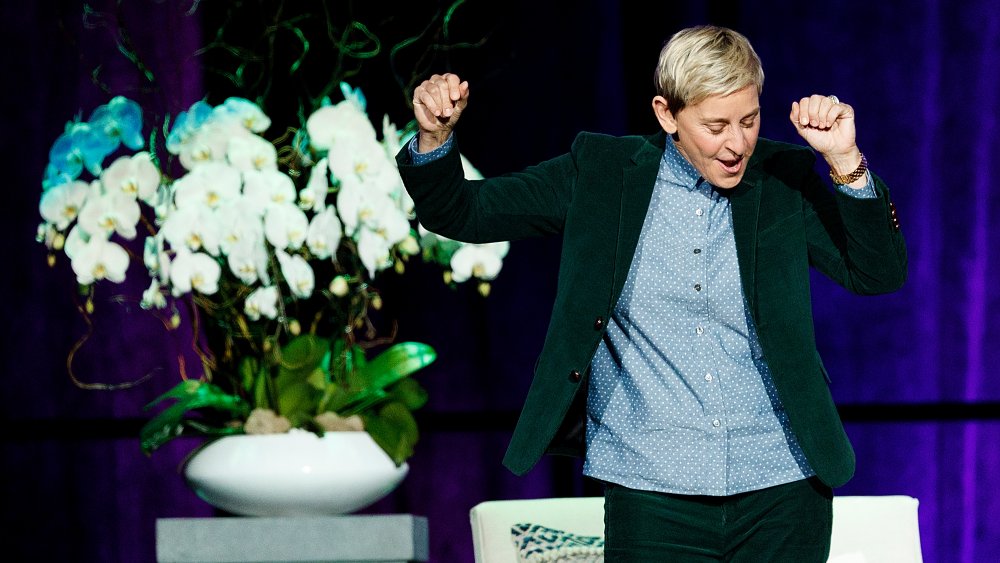 Andrew Chin/Getty Images
With The Ellen Degeneres Show attracting media buzz around the alleged cruel behavior of the famous host, many have started to forget all about the show's move away from its hallmark dance sessions. 
Since 2003, Degeneres' daytime talk show has graced our TV screens, bringing laughter and lightness in even the darkest of times (via The Guardian). Throughout most of its 17-year run, the show began with the comedian dancing with her audience, livening the mood, and getting acquainted with the studio audience. With her signature sign-off statement — "Be kind to one another" – being called into question, it leaves one to also wonder what happened to her iconic dance moves.
Basically, it seems Degeneres just got sick of it. "There's been times someone wants a picture, and while I'm doing a selfie, they're like: 'You're not dancing!'" she told The New York Times. "Of course I'm not dancing. I'm walking down the street." Fans asking her to dance throughout her daily life year after year proved to be an uncomfortable side effect of her light-hearted entrance. In fact, she gave up her dance routine more than two years ago, after agonizing over how her fans would react.
Ellen DeGeneres now leaves the dancing to DJ tWitch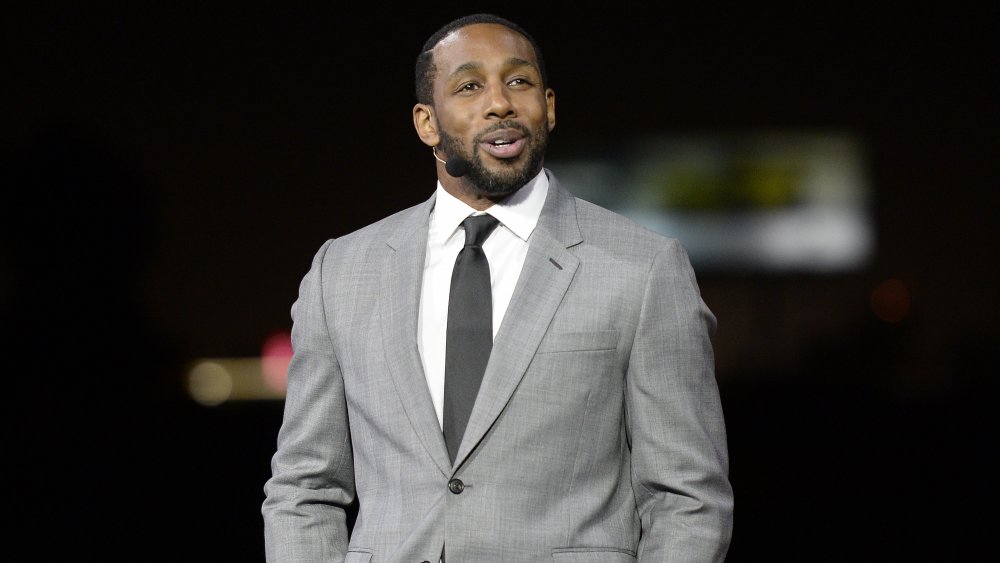 Kevork Djansezian/Getty Images
If you've watched the show in the last few years, you'll know that the music and dancing aren't gone completely. According to the BBC, DJ tWitch, who has been a part of the show since 2014 when he originally joined as a guest DJ, now serves as the replacement the audience never knew they needed. DJ tWitch worked as a professional hip hop dancer and starred on So You Think You Can Dance, coming in as a runner-up in the show's 2008 season. He even starred in Magic Mike.
DeGeneres now leaves the dancing to the professional, having DJ tWitch showcase his skills (via The Guardian). DJ tWitch now acts as a producer of the show as well. But with her hilarious banter and celebrity guests, DeGeneres doesn't seem to need to dance anymore to keep her audience entertained. After all, she was the 15th-highest-paid celebrity in the world in 2019, and her show's run has solidified her as the queen of daytime television (via The New York Times). 
As details continue to emerge about the state of the iconic talk show, only time will tell when/if the music ever stops for Ellen and her crew.