Andy Lassner Finally Breaks His Silence On The Ellen Show Drama
On Sunday, The Ellen Degeneres Show producer Andy Lassner finally addressed what he deemed "a rough couple months" following the BuzzFeed article that brought to light allegations of a toxic work environment and sexual harassment and misconduct by executive producers that led to a huge shakeup in upper management, rumors of possible cancellation, and a continued internal investigation by WarnerMedia (via People).
In a personal Instagram video, 53-year-old Lassner, most recognized for his segment on the show, "Slow Walking with Average Andy," appealed to the public stating, "I'm back. I've been away for a little bit dealing with, you know, some stuff." He added, "You may have read about it. It's been a couple of rough months, but it's when we go through these things, I guess, that we learn the most about ourselves and maybe even some growth. But to tell you it hasn't been rough would be a lie, and I've always been honest with you, so it's been rough" (via Today).
Without addressing anything directly, it seems Lassner is testing the waters with fans and followers to gauge their reception and willingness to forgive and forget, or at the very least, give the show another chance after the controversy.
Andy Lassner doesn't go into details on the Ellen show drama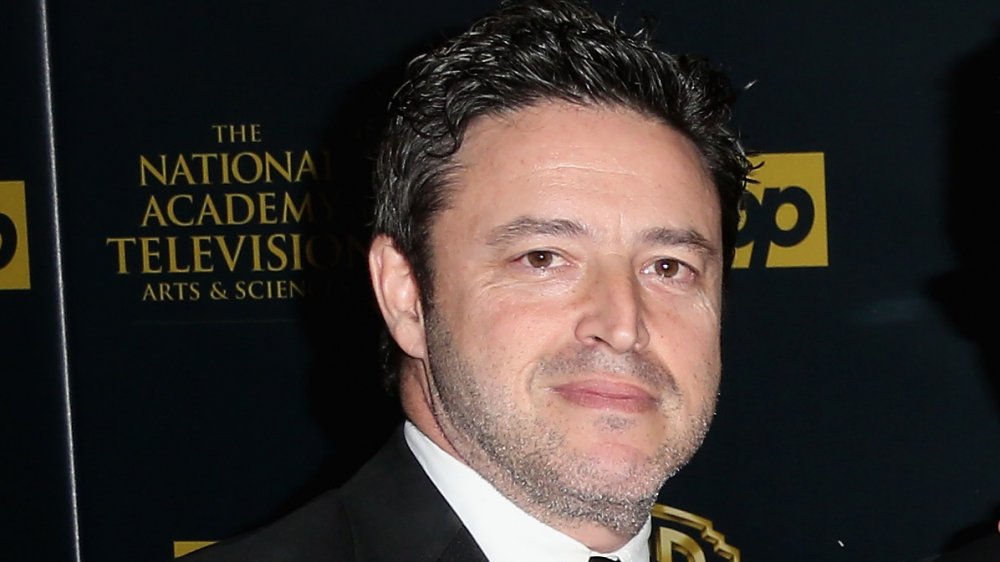 Frederick M. Brown/Getty Images
Just two weeks prior to Lassner's Instagram video, a spokesperson for Warner Bros. told that executive producers Ed Glavin and Kevin Leman and co-executive producer Jonathan Norman had "parted ways" with the show (via E!). While no formal charges have been filed, and the reasons for their departure are unclear, the change comes just one month after the WarnerMedia investigation started.
The only thing Lassner did address with any sort of certainty was that he would be returning to "Slow Walking with Andy." He stated, "But I'm back, I have been walking," he said. "I will now be walking for you guys again because. I mean, let's face it, what is life like when you're not slow walking with Andy? Anyway, I love you guys, and I miss you, and I'll talk to you soon." Does that mean the show is returning sometime soon? It's unclear, but in late July, Lassner emphatically responded to fan speculation, stating on Twitter, "Nobody is going off the air."
Big changes are being made at the Ellen show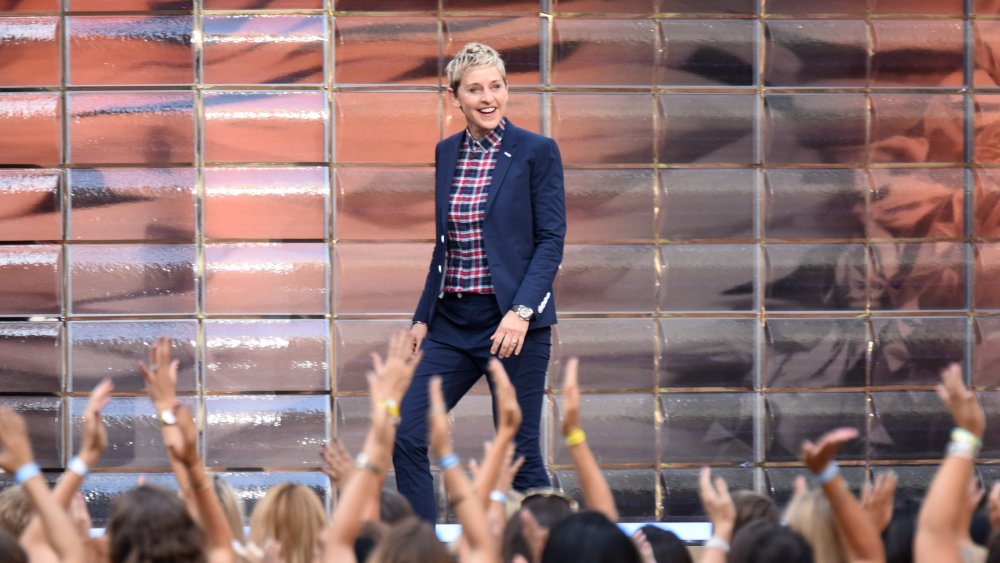 Dave Kotinsky/Getty Images
According to Variety, veteran producers Mary Connelly, Derek Westervelt, and Andy Lassner, who have been with the show since it started in 2003, will remain as executive producers, alongside host Ellen Degeneres. And in a recent report confirmed by E!, DJ tWitch has been promoted to co-executive producer. 
In an effort to further ensure a safe working environment for everyone associated with the show, not only has Warner Bros. hired a human resources representative just for The Ellen Degeneres Show, they have also established a hotline for employees to use to address complaints and concerns (via Variety). It's clear that major changes are being made, and that things were not as pleasant behind the scenes as they were perceived to be in front of the camera, but Variety has reported that Ellen herself addressed staff recently regarding the upheaval including her complacent role in the drama, and her hope for the future of the show. She noted, "This will be the best season we've ever had."