Becca Kufrin Finally Reveals What's Going On With Her Engagement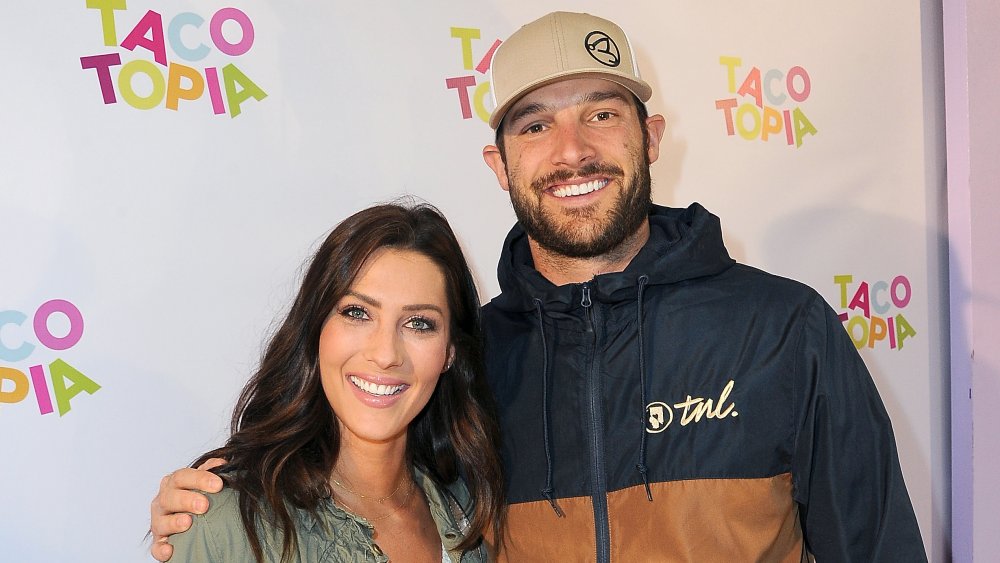 Albert L. Ortega/Getty Images
Former Bachelorette Becca Kufrin has finally broken her silence on her relationship with Garrett Yrigoyen, whose proposal she accepted in her season's finale of The Bachelorette (via People). On her podcast, Bachelor Happy Hour, Becca revealed that she and Garrett have ended their engagement. Becca recorded the tearful segment without her co-host, Rachel Lindsay.
"Garrett and I came to this decision after many conversations. It wasn't just something we just arrived at one night," Kufrin said. "It wasn't based solely off of one Instagram post or somebody else's opinions or comments. There's much more to it. To any relationship, there's a lot of layers. It's not for me to divulge details. It's no one's business other than what I'm telling you right now." She also acknowledged their split in an Instagram post, saying, "All that we will share is that we still have nothing but love and respect for one another even though we've decided to go down our own separate paths." Comments were disabled on the post.
Becca Kufrin knew the end of her engagement wouldn't surprise fans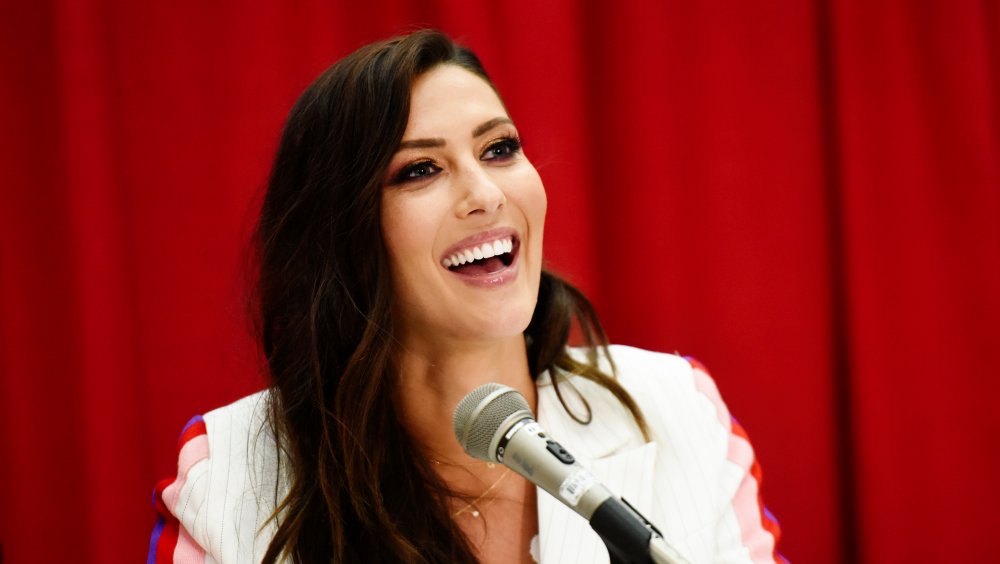 Chelsea Guglielmino/Getty Images
On her podcast, Kufrin acknowledged that fans probably saw the end of her engagement coming, based on her and Yrigoyen's social media posts; she had previously posted a photo from a trip home to Minnesota without her engagement ring. In July, Kufrin told Lindsay in an episode of Bachelor Happy Hour that she didn't know where her relationship with Yrigoyen stood. 
From the beginning of their relationship, fans knew Kufrin and Yrigoyen had different political views. He made headlines for liking Instagram posts with sexist themes, as well as one that claimed a survivor of the shooting at Marjorie Stoneman Douglas High School was a crisis actor (via Refinery29). Their differences were brought into relief when he shared a controversial Instagram post in the wake of national protests about police brutality (via Refinery29). At the time, Kufrin explained on Bachelor Happy Hour that while she didn't agree with her then-fiancé's posts, "I'm trying to get him to see the bigger picture."