Why Jill Duggar Dillard's Recent Instagram Post Is Causing Such A Stir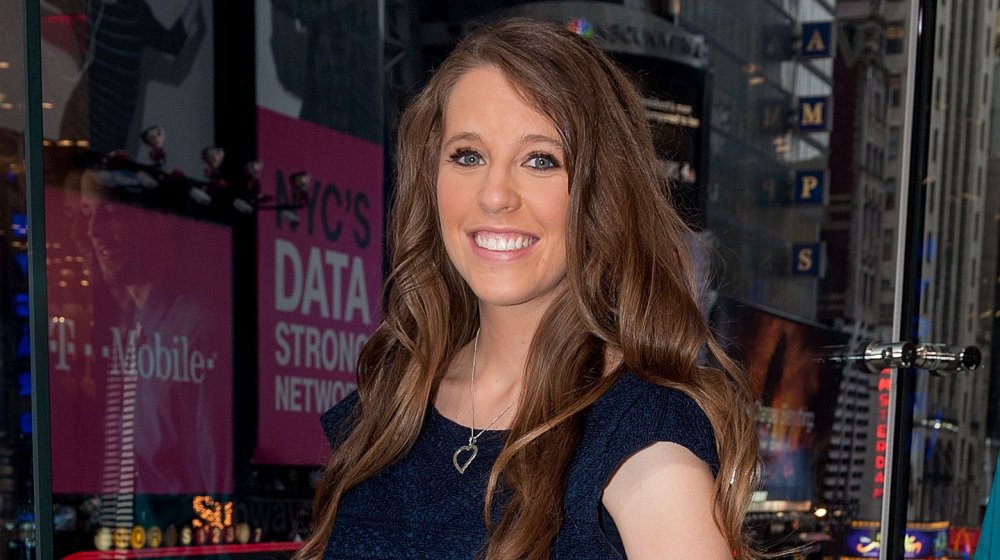 D Dipasupil/Getty Images
As long-time fans of 19 Kids and Counting and its many offshoots can attest, the Duggar family live by a pretty strict set of rules. The lovable family are all devout independent Baptists, a strict and exclusive sect of Christianity, per In Touch, with a whole host of specific tenets that must be followed at all times. For instance, birth control is discouraged, hence the 19 kids, while dating can be a minefield.
E! News reports young people who are courting are forbidden from being alone together, and their text message conversations are monitored by their parents. Premarital sex is not permitted, nor is kissing, hugging, or any other kind of physical contact (Duggar kids typically experience their first kiss on their wedding day). They're also not allowed to wear revealing clothing, which means beach days are out. Even dancing is considered too sensual, and modern music is hedonistic.
Fans are disappointed in Jill Duggar Dillard's choice of beverage
Another big no-no for the Duggar family is drinking alcohol, as E! News notes, hence why Jill Duggar Dillard is coming under serious fire for a recent Insatgram post with her husband Derrick Dillard. "Date night with my favorite person @derickdillard. We've missed our regular date night outings during Covid and have had lots of in home dates, but we were able to swap childcare with friends last night for a date!" she wrote alongside a shot of the happy couple with a whole table of delicious-looking Mexican food in front of them (via Instagram).
Eagle-eyed fans copped that Duggar Dillard apparently had a piña colada in front of her, prompting one to inquire as to whether it was a virgin or regular version of the cocktail. "Regular," she replied simply. Several commentators encouraged naysayers to mind their own business, particularly considering how happy the mother of two looked in the photo. Others also pointed out how little alcohol is even in the drink. Although she has yet to address this controversy, in 2019, Duggar Dillard was forced to clarify her, er, position on the Kama Sutra after fans took issue with a copy of the book showing up in a collection of anniversary photos (via Instagram).