Why You Won't See Kissing On The Next Season Of This Is Us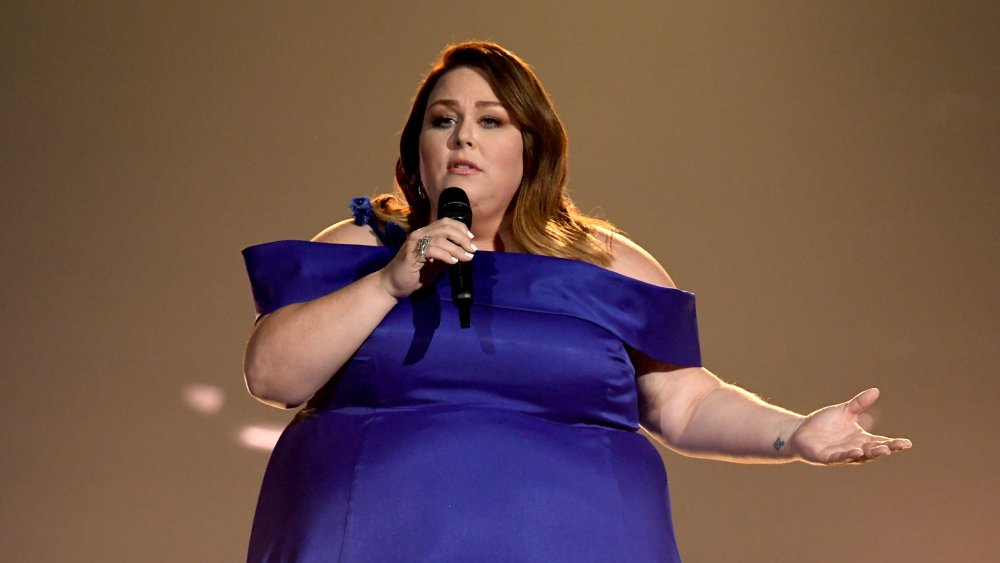 Kevin Winter/Getty Images
The ongoing COVID-19 pandemic has made life look very different for all of us, from confining us to our homes for the entire summer to requiring the wearing of face masks to protect ourselves and others. Meanwhile, the end doesn't even feel like it's in sight just yet. The pandemic also has had a negative effect on TV and film production, with the entertainment industry ground to a halt thanks to the necessary social-distancing measures.
Now, with filming set to resume on certain shows and movies in the coming months, we're getting a sense of what the so-called new normal will look like. For example, soap operas are getting back into the swing of things by utilizing performers' spouses for love scenes or even, hilariously, tasking actors with making out with literal dummies when required, according to AP News. This Is Us is one of the most romantic shows on television, but even it will have to pull back, as star Chrissy Metz noted.
This Is Us star Chrissy Metz says COVID-19 nixed onscreen kissing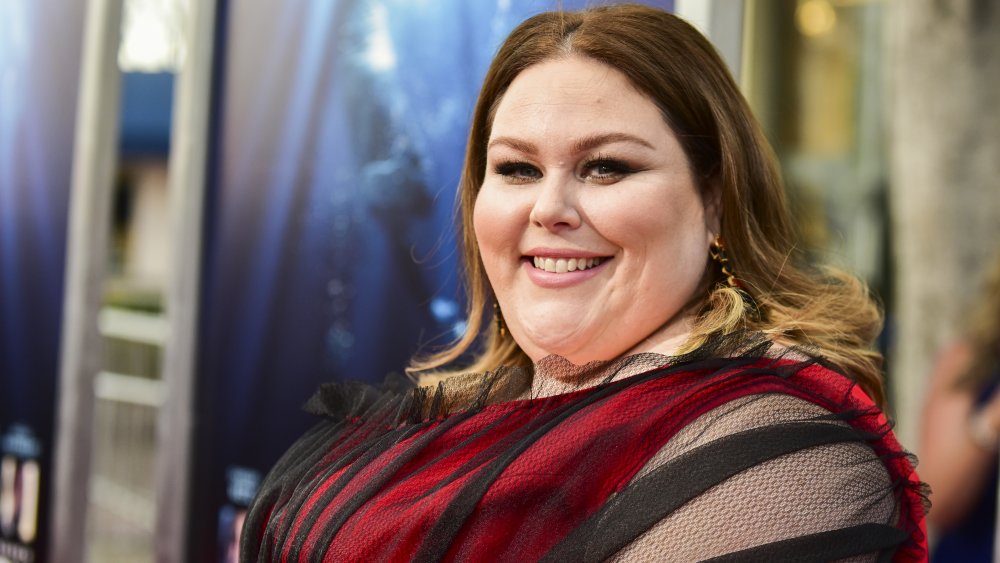 Rodin Eckenroth/Getty Images
Entertainment Tonight notes the hit NBC drama delayed its season premiere until November, with a view to keeping everybody involved safe while also incorporating COVID-19 into the present-day storyline. Metz confirmed filming will begin shortly, admitting, "I don't know exactly the date, but I know we're all just itching to get back." As Metz explained, "Everybody's just making sure that [it's] safe and regulated, and everyone is going to be as safe as possible, so I think it's going to be pretty soon."
Regular testing will be paramount, and other protocols will of course be in place, though the actress wasn't privy to what those are just yet. However, one of the major changes to the onscreen drama revolves around the show's frequent, intimate scenes between characters, of which season five will be distinctly lacking. "I don't think we're going to be kissing. I think we might [do] like the side church hug or something, but I don't know if we're going to be kissing, y'all. I doubt it," Metz revealed.
Although Metz has received the first two scripts for the upcoming season, which kicks off with a two-hour premiere Tuesday, Nov. 10 at 9 p.m. ET/PT on NBC, she wouldn't be drawn into revealing any juicy details.