Why Carrie Underwood's Entertainer Of The Year Win Was So Controversial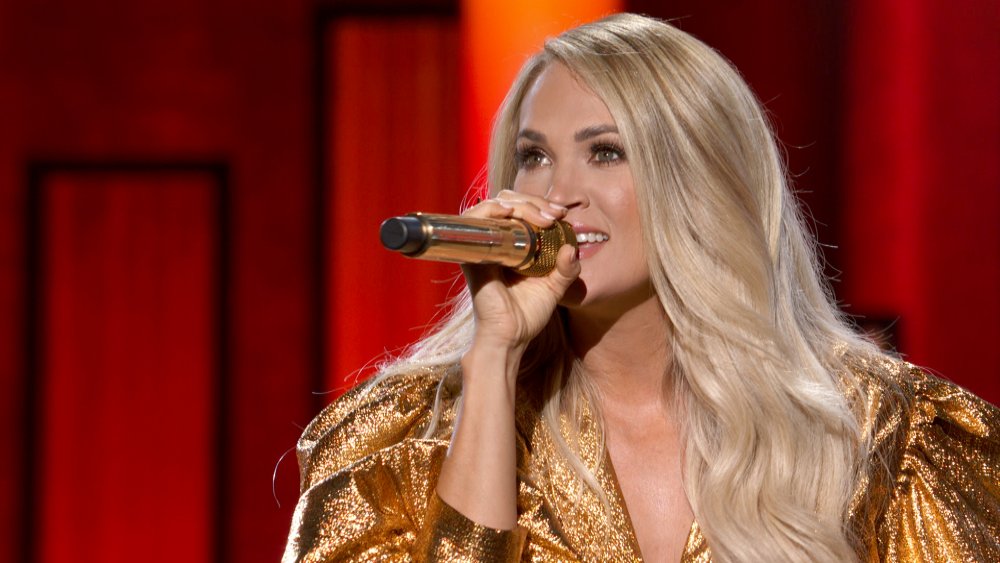 Acma2020/Getty Images
Keith Urban scored the ACM Entertainer of the Year Award in 2019. Before that, it was Jason Aldean. Before Aldean it was Luke Bryan. In fact, since 2012, when Taylor Swift won the honor, no woman has won the honor (via The Boot). Until today. In 2020,  Carrie Underwood did it again (sort of), claiming the prize for the first time since her 2009 and 2010 wins. 
Underwood made headlines earlier this summer when Luke Bryan brought attention to the fact that Underwood, despite her multiple nominations for a different top honor, CMA Entertainer of the Year, had hitherto been slighted. "My thought is, if we go for some long period of time and Carrie Underwood never wins a CMA Entertainer of the Year, that's quite disturbing for me, because she's definitely ... she's done everything you can do to win, in my opinion," Bryan told the press (via Taste of Country).  We'll have to wait another 55 days to see whether Underwood beats out Miranda Lamber, Keith Urban, Luke Combs and Eric Church to clinch the CMA's top award (via CMA Awards). But today, Underwood, at least, can feel a little vindication for clinching the ACMs' version of the honor. 
Or maybe not. Because Thomas Rhett is sharing in her spotlight. "How lucky are we!" tweeted the ACM Awards, "This year we have not one, but TWO winners for Entertainer of the Year." The Academy of Country Music might feel lucky. The country music Twitterverse, however, unequivocally does not. 

Why fans are worked up over Carrie Underwood's win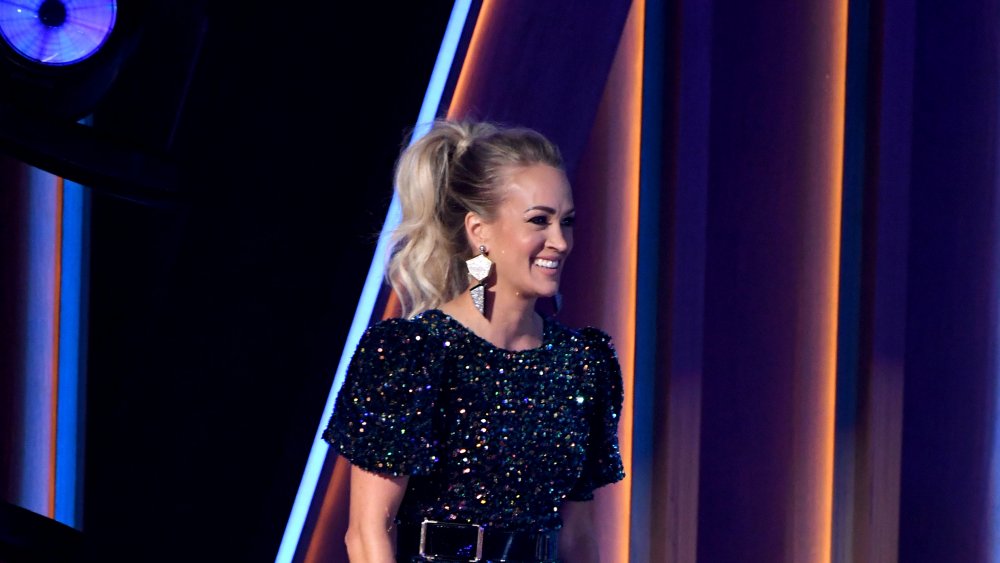 Kevin Mazur/acma2020/Getty Images
If Underwood was distressed at the tie, she didn't let on. She accepted the award, beaming and beautiful, in a sophisticated, sequined black dress. Her fans, on the other hand, were not so thrilled. There were a few tweets lamenting that Eric Church was "robbed again" (via Twitter). But the majority of social media outrage has been directed to the fact that Carrie Underwood did not clinch the title solo.
"Y'all just can't let a female win EOTY can you?! What a slap in the face to the women of country and especially to Carrie Underwood," wrote one disappointed fan (via Twitter). Another tweeted "God forbid a woman wins entertainer of the year, right? You didn't dare to take the award from her because you know that she is the one who deserves it the most this year, but you had to invent something to give the award to a man too." A third seemed ready to give up on country music entirely, tweeting, "this is why the country genre sucks. y'all cant let women succeed themselves." Harsh words, to be sure. Will the backlash continue until the CMAs?