The Makeup You'll Never Catch Bindi Irwin Without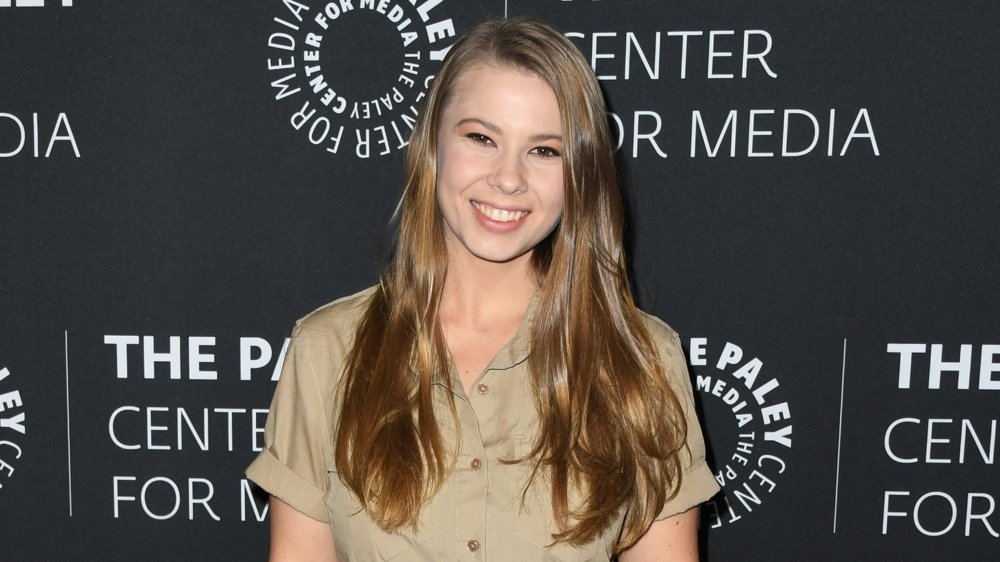 Jon Kopaloff/Getty Images
Bindi Irwin's style is the epitome of laid-back chic. The daughter of the late, legendary Crocodile Hunter Steve Irwin has dedicated her life to continuing his legacy by focusing on animal rights and conservation. Irwin spends most of her time at the Australia Zoo, which her father founded and in which she both lives and works alongside her mother, brother, and husband Chandler Powell. Given the less-than-glamorous day-to-day duties Irwin has to contend with, it makes sense that her go-to look is an all-khaki getup — function over fashion, but still cute.
Although Irwin frequently appears on red carpets (often accompanied by gorgeous reptiles, natch), and even won Dancing with the Stars when she was just a teenager, we don't usually get to see her all glammed up. Not every woman has to be a girly girl, of course, and there's also an argument to be made that Irwin doesn't need a whole lot of makeup anyway. But it may shock you to learn that she does have a beauty routine and, more importantly, the committed animal activist has some favorite products, too.
Bindi Irwin only needs a couple beauty products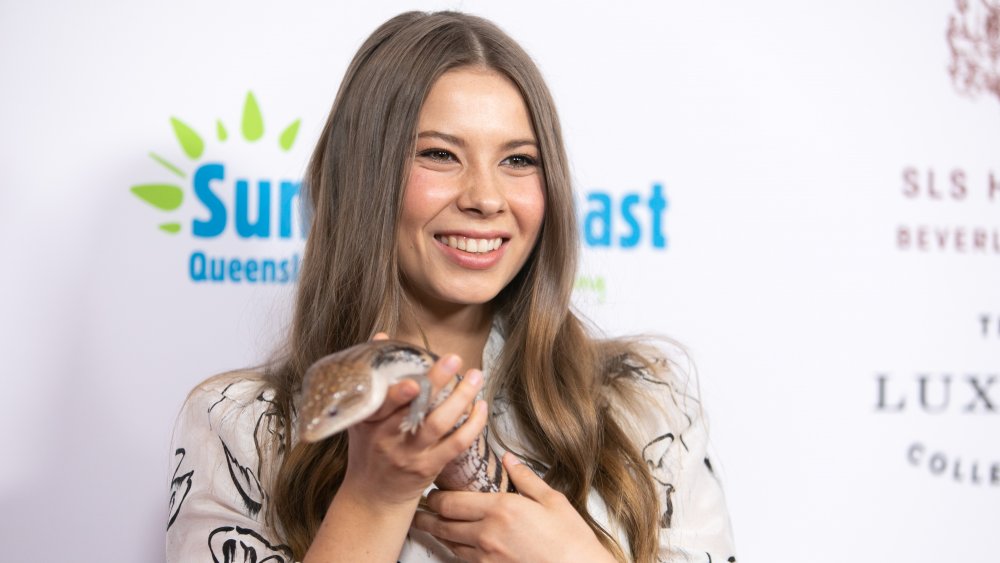 John Wolfsohn/Getty Images
In an interview with Aussie site 9 Honey, Irwin opened up about her preferred makeup look which, unsurprisingly, isn't terribly complicated. "You'll never catch me without my eyeliner," Irwin admitted. She added, "I love a good eyeliner, but usually I'm pretty natural," explaining her typical daily look is quite clean. When she wants to do a full face of makeup, however, the animal conservationist advised she does so in front of a window with natural light flooding in as it "makes a world of difference." 
If there's one other beauty product she can't live without, it's lip balm purely because, as Irwin explained, she's always traveling and working so much that having a Chapstick in her pocket is a must. The natural beauty admitted to being "really boring" when it comes to hair and brow maintenance, revealing she cuts her tresses maybe once a year, doesn't color them, and otherwise it's just wash, brush, and go. Irwin doesn't even pluck her eyebrows, but in our view, she always looks great!