Kathie Lee Gifford Reacts To Her Son-In-Law's Viral Moment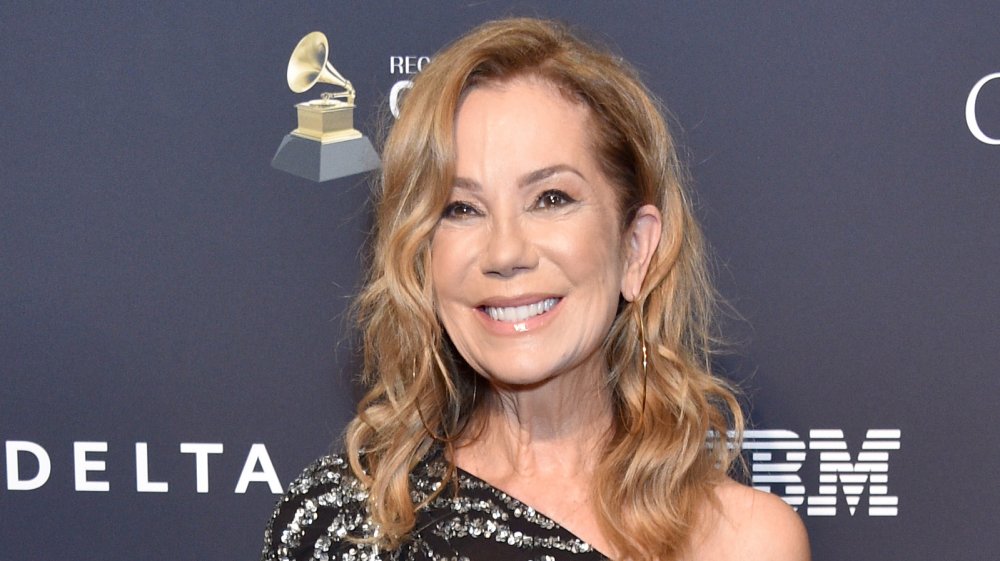 Gregg Deguire/Getty Images
Kathie Lee Gifford's son-in-law, Ben Wierda, is turning heads after a scene-stealing television appearance on Celebrity Family Feud. Wierda married Gifford's daughter, Cassidy, in June. The viral moment in question came about after viewers noticed that Wierda's pants were far, far too tight on the game show.
Gifford was asked if she'd seen the viral moment during an appearance on Watch What Happens Live with Andy Cohen and her answer did not disappoint. "Yes, I have, it's hard to miss it," she said. "I'm sorry, but I'm glad it's not my son. It's Cassidy's husband, who I adore, but none of us realized it. We were playing a game, for goodness sakes, and we got very, very excited about it, obviously."
Gifford said that her daughter did note that the pants looked "awfully tight" before they went on the show, but that Wierda thought they were "fine."
Kathie Lee Gifford is amused by her son-in-law's viral moment
The exact moment Wierda realized that his pants were not, in fact, fine, was caught on camera. In the clip, which was widely shared on Twitter, Wierda looks down in embarrassment as he sees that things are outlined just a bit too clearly through his pants. The rest of the world noticed the same exact thing after the episode aired. "They woke up the next day after it aired to this firestorm of publicity," Gifford said of her daughter and son-in-law.
Viewers were left with quite the eyeful, leading Andy Cohen to quip that Wierda "looks very gifted."
Gifford chose not to comment on her son-in-law's endowment, but she did say that he's "an incredibly good guy" who, like her daughter, has "an outrageous sense of humor." That's good news, because you certainly have to have a good sense of humor to handle this sort of national scrutiny. Fortunately, Gifford said that her daughter and son-in-law have been "laughing about it ever since."