Kamala Harris Reacts To Donald Trump's Coronavirus Diagnosis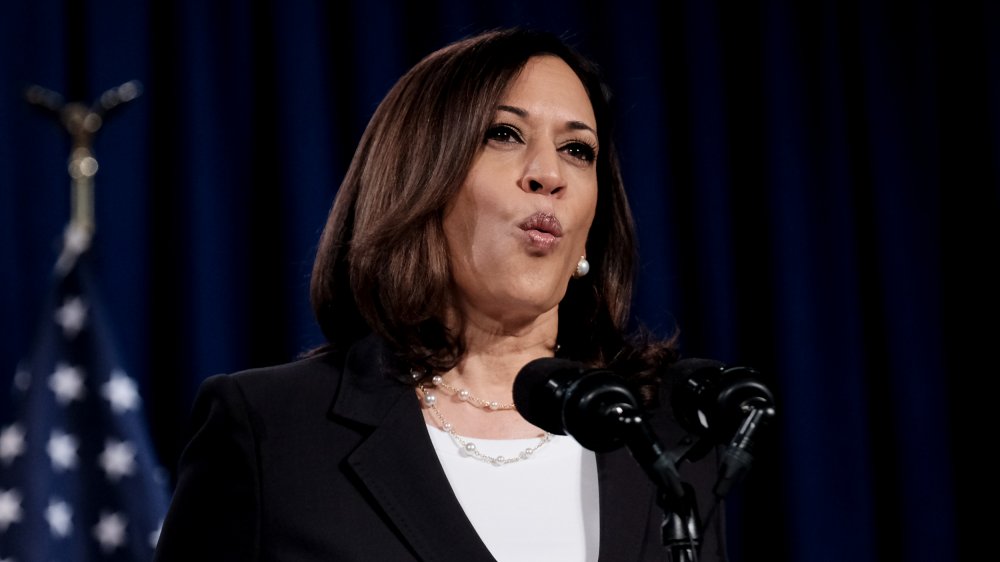 Michael A. Mccoy/Getty Images
Twitter is having a field day with the news that President Trump and wife Melania have been diagnosed with coronavirus. After months of making seemingly anti-mask comments and spreading what some consider misinformation about the deadly virus, it feels like the Trumps are finally being forced to put their considerable money where their mouths are.

CNN notes the President made the announcement on Twitter (of course) shortly after 1 a.m. insisting, with his trademark candor, "We will get through this TOGETHER!" And Melania noted simply, "We are feeling good." The news comes after months of devastating losses in what some see as a grossly mismanaged governmental response overseen by a leader who seemed to repeatedly, and dangerously, downplay the crisis (via Vox). Following a disastrous first presidential primary debate earlier this week, things look even bleaker, but there's at least one politician who's preaching togetherness in this time of national crisis.
Kamala Harris went high after Donald Trump went low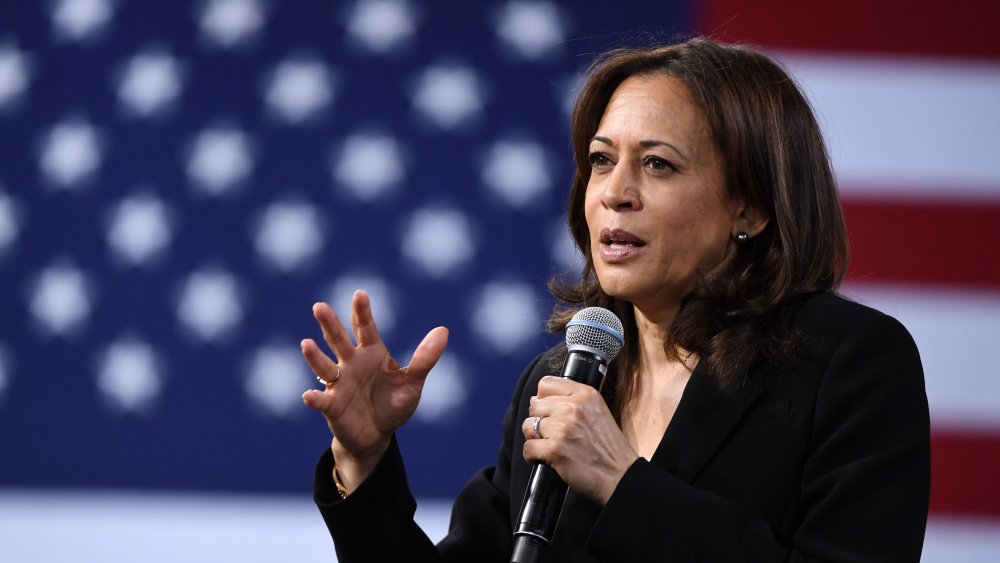 Ethan Miller/Getty Images
Kamala Harris, who's running for VP alongside Joe Biden, Trump's democratic opponent in the upcoming election and the man whose hilarious "shut up" retort to the President in their debate has already been labeled iconic, is taking the high road. In spite of Trump's behavior during the debate and, indeed, his track record thus far, Harris took the opportunity to wish the commander-in-chief well. "Doug and I join Joe Biden and Dr. Biden in wishing President Trump and the First Lady a full and speedy recovery. We're keeping them and the entire Trump family in our thoughts," she wrote simply on Twitter. According to US News & World Report, Harris herself posted negative for coronavirus earlier this week, as part of her team's routine testing procedure.
Earlier this week, Harris took aim at Trump for his comments at the debate, which appeared to be baiting an alleged white supremacist group, the Proud Boys, into action. She told MSNBC in no uncertain terms, "Donald Trump is not pretending to be anything other than what he is, someone who will not condemn white supremacists, someone who cannot say the phrase Black lives matter, someone who is getting rid of training of federal employees around the issue of race and the need to be aware of implicit bias."