How Many People At The President's Age Have Died Of COVID-19?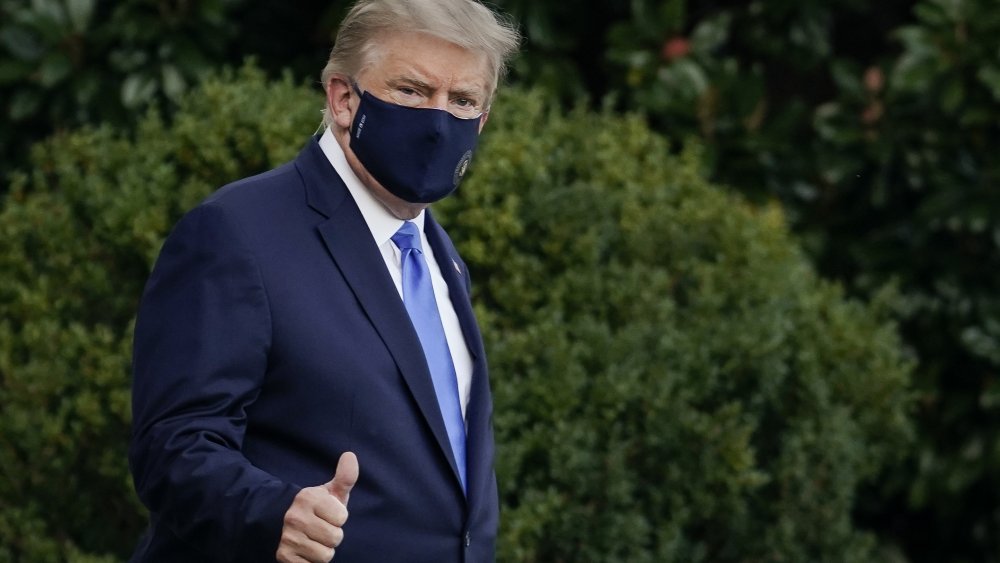 Drew Angerer/Getty Images
A coronavirus diagnosis is cause for concern no matter how old you are; even young, physically fit people have died from strokes brought on by the infection (per The Washington Post). But many are concerned that 74-year-old President Donald Trump, currently hospitalized at Walter Reed National Military Medical Center, is at particular risk for dying from coronavirus, because of his age and his obesity. "The president's profile would classify him as vulnerable," Michael Head, professor of global health at the University of Southampton, told Reuters. So is it true that COVID-19 patients the president's age have died in large numbers?
According to the Centers for Disease Control and Prevention, adults aged 65-74 have a 90 times greater likelihood of dying from coronavirus than those aged 18-29. If Trump were one year older, crossing the threshold into the 75-84 age bracket, that likelihood goes up to 220 times the death rate of a younger patient. As of September 30, the CDC reported that more than 41,000 Americans in Trump's age group died of COVID-19. That accounts for approximately 20 percent of all U.S. deaths from coronavirus.
Whether Trump develops pneumonia will determine his survival likelihood, experts say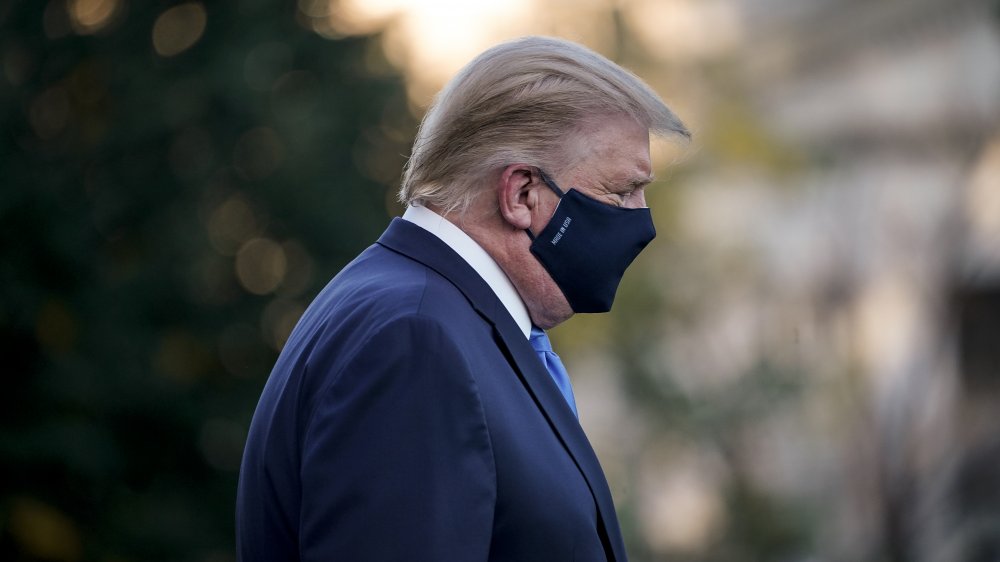 Drew Angerer/Getty Images
Age and obesity aside, medical experts are most concerned that Trump will develop pneumonia, because this complication is closely linked with death from COVID-19. "He's at a much higher risk of dying if he does develop that bad pneumonia," intensive care physician Dr. Barry Dixon told The Guardian. So far, Trump has only had moderate symptoms, such as a fever, and has not needed supplemental oxygen (per CNN). 
But that doesn't mean he's out of the woods, Dixon warned. "We tend to see people with very mild symptoms for the first week, that is typical, and in the second week typically people either develop pneumonia or not," he explained. "If you see someone who just got it, they've just tested positive, typically they look well. But we would tell those patients to isolate at home and to come to hospital if they feel short of breath. Because in that second week of the virus, people can go from looking very good to pretty rotten even over just 24 to 48 hours."