Body Language Expert Reveals The 3 Things That Could Ruin Mike Pence's VP Debate Performance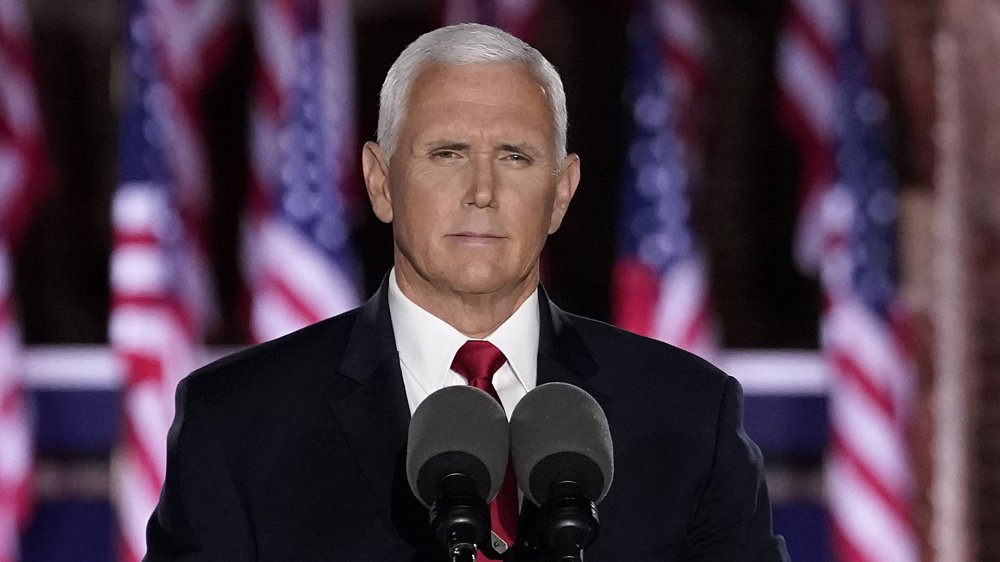 Drew Angerer/Getty Images
Vice President Mike Pence faces a big challenge in his upcoming debate against rival Senator Kamala Harris. Since last week's showdown between the top-of-the-ticket candidates President Donald Trump and former VP Joe Biden has been criticized for its lack of substance, Pence has to use this 90-minute opportunity on Wednesday evening at 9 p.m. Eastern time to clearly articulate the appeal of a second Trump term. Adding an additional layer of interest to the debates is Trump's coronavirus infection – Pence's fitness to take office may be under increased scrutiny. So, no pressure, huh?
According to body language expert and psychologist Dr. Reneé Carr, who is also a political and corporate advisor, Pence could add a botched debate performance to the Trump campaign's growing list of missteps if he's not careful about how he presents himself. "Usually, most of the elections are not necessarily won by the VP. I would say, on a typical campaign, it wouldn't be as important," Carr told The List. "But for this particular situation, after coming off of the heels of the presidential debate this week, [Pence] has to show that he is the balance, that he is a reason of sound mind, that he's stable, that he can understand and respect authority and roles, and be the voice of reason." Carr offered three ways that Pence could damage that opportunity.
How Mike Pence could lose credibility during the VP debate, per expert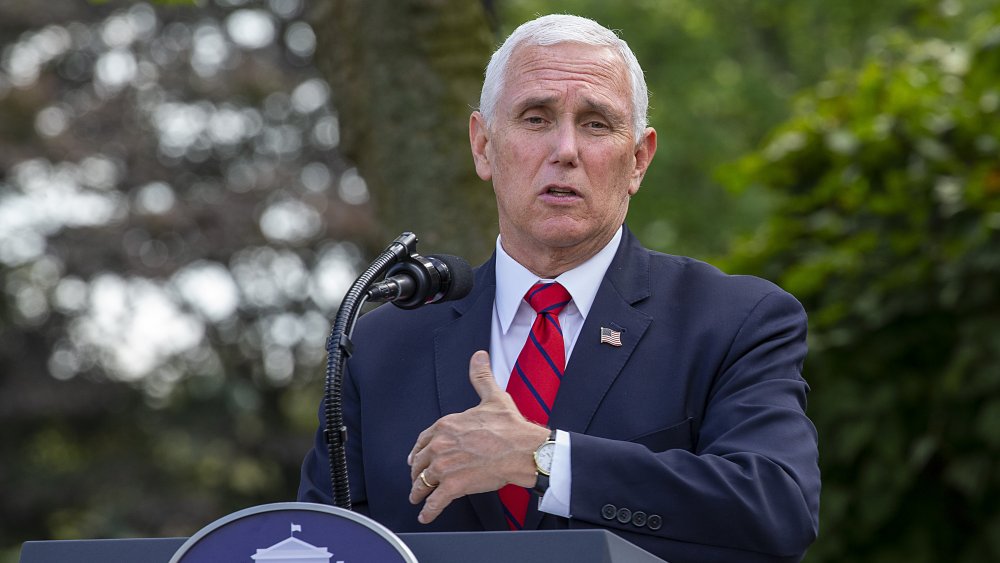 Tasos Katopodis/Getty Images
According to Carr, because Pence is very "formal" and sometimes appears stiff, his greatest risk is seeming inauthentic — something an astute viewer can suss out just by looking at the corner of his eyes. "His benefit is that his eyes naturally crinkle on the side," she pointed out. "Because he already has naturally wrinkles in his eyes, he looks like he's sincere most of the time. So for him, when he doesn't have the wrinkles, it means that he is really remembering what he is saying to make sure that he comes off authentic, but it's really not authentic because he's probably practicing what he was told to say."
Pence could also lose the debate by being evasive — particularly when it comes to white supremacy, which many pundits said Trump failed to denounce last week during the debate (via NPR). "If he doesn't belatedly answer any questions [with], 'Yes, I think this,' or, 'No, I don't think that,' that would be a mistake because that would then allude to the fact that you are probably on board with other extreme racist behaviors or ideologies," Carr said.
Coming across as aggressive would be another misstep for Pence; Trump's second-in-command needs to "counterbalance" our tough-talking president. That's why Pence needs to be especially measured in how he interacts with Harris, Carr noted. "He's going to try to maintain composure to correct the aggressiveness that we saw with President Trump before."