Kayleigh McEnany's COVID Test Results Revealed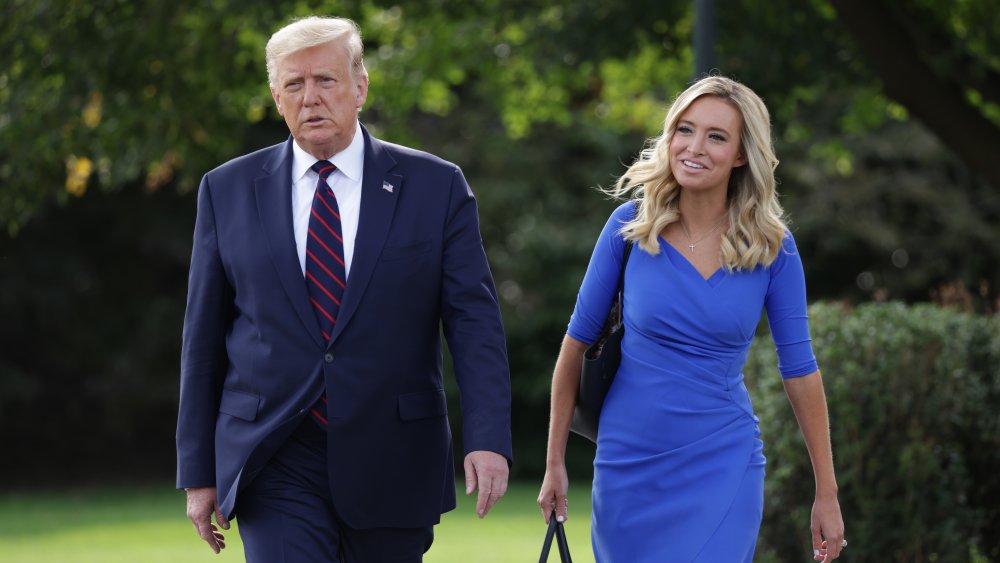 Alex Wong/Getty Images
White House press secretary, Kayleigh McEnany, announced on Twitter late Monday morning that she has tested positive for COVID-19. The statement read, "After testing negative consistently, including every day since Thursday, I tested positive for COVID-19 on Monday morning while experiencing no symptoms. No reporters, producers, or members of the press are listed as close contacts by the White House Medical Unit." McEnany continues, stressing, "Moreover, I definitely had no knowledge of Hope Hicks' diagnosis prior to holding a White House press briefing on Thursday. As an essential worker, I have worked diligently to provide needed information to the American people at this time. With my recent positive test, I will begin the quarantine process and will continue working on behalf of the American people remotely."
This comes on the heels of President Trump's admission into Walter Reed Medical Center on Friday afternoon after he and First Lady Melania Trump tested positive for the virus (via CNN).
Kayleigh McEnany is the 12th person connected to the GOP campaign to contract the virus since Friday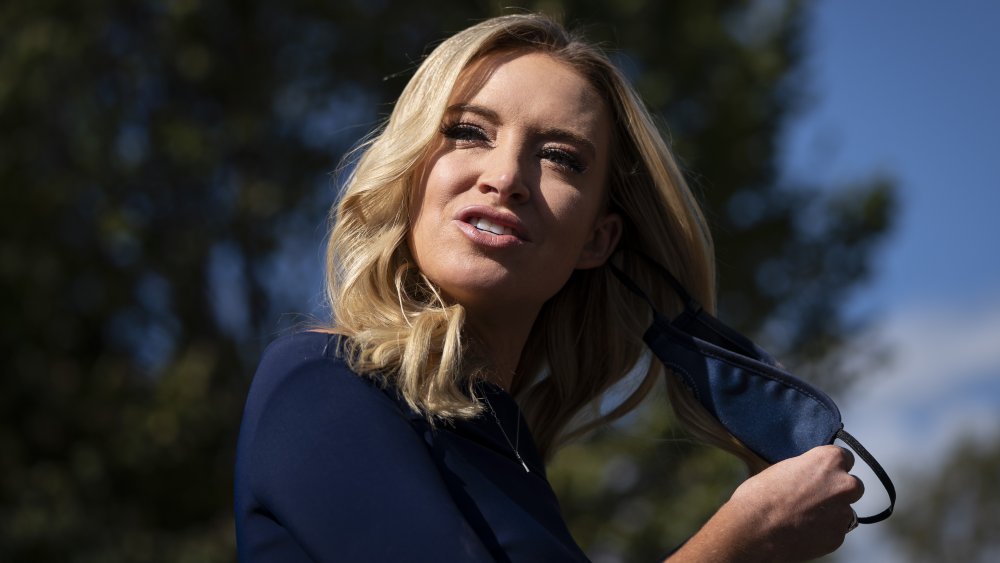 Drew Angerer/Getty Images
As mixed signals fly regarding the President's health, and his administration's continued downplaying of the severity of the pandemic and mask policy, Kayleigh McEnany's positive test result marks the 12th person connected to the GOP campaign and White House staff to contract the virus over the weekend. The others to test positive, not including presidential advisor Hope Hicks, are: Trump's campaign manager Bill Stepien, Republican National Committee Chairwoman Ronna McDaniel, Trump advisor Kellyanne Conway, former New Jersey governor Chris Christie, as well as three Republican senators, Mike Lee of Utah, Thom Tillis of North Carolina, and Wisconsin's Ron Johnson, as well as Nick Luna, the president's personal assistant (via CNBC).
A questionable drive-by photo op insisted upon by the President on Sunday evening as well as McEnany's continued resistance to follow mask and social distancing protocols following the President's contraction of COVID-19, call into question, for many Americans, the severity of the White House outbreak, whether it could become a superspreader event, and if the administration will actually start taking the pandemic seriously (via CNN and CBS).