Why Hailey Baldwin Didn't Want To Kiss Justin Bieber In Public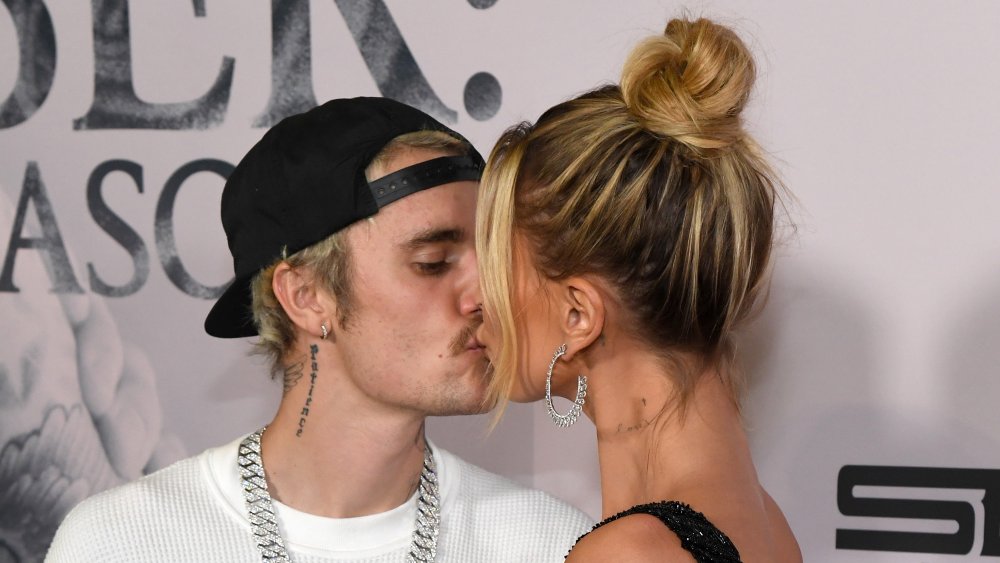 Kevin Mazur/Getty Images
Hailey Baldwin and Justin Bieber are one of the sweetest, and most loved-up, couples in Hollywood. They celebrated one blissfully happy year of marriage just last week, with Bieber gushing on Instagram, "I am so lucky to be YOUR husband! You teach me so much everyday and make me such a better man!" to which his wife replied succinctly, "My person." But fans of the superstar couple will know their attraction wasn't exclusively physical, especially in the beginning.
As the pop star confessed to Vogue in a joint interview, they waited until they were married to have sex. Bieber explained, "I think sex can cause a lot of pain. Sometimes people have sex because they don't feel good enough. Because they lack self-worth. Women do that, and guys do that." It now appears Baldwin didn't even want to kiss her man, at least not in public, when they first got together. 
Hailey Baldwin felt uncomfortable with the world watching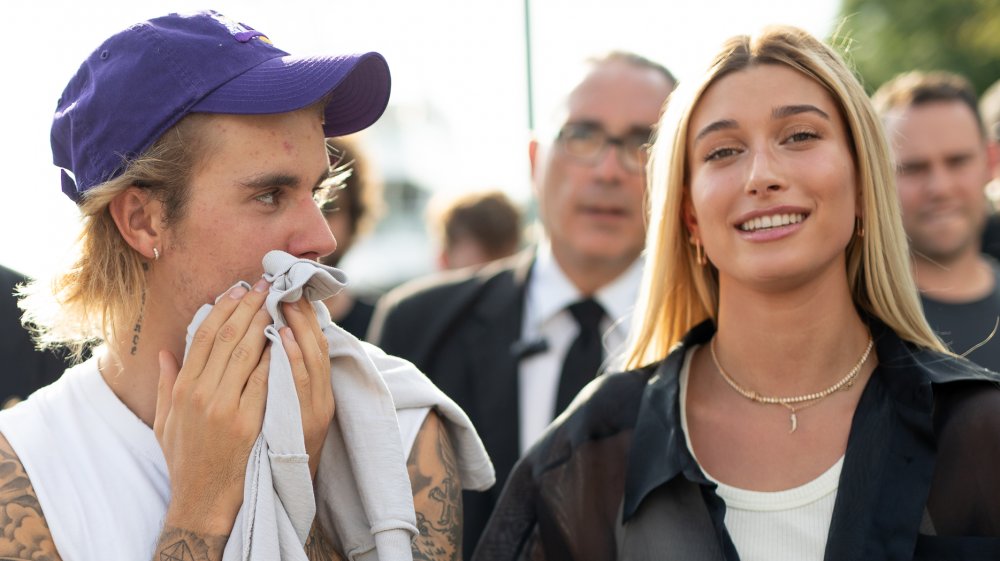 Matthew Sperzel/Getty Images
The young couple just landed a super-steamy cover for Vogue Italia, and in the accompanying interview Baldwin opened up about why she was initially reticent to pack on the PDA in public — and no, it had nothing to do with the ill-advised mustache Bieber was rocking for what seemed like forever. The supermodel admitted she couldn't kiss her man in public for a "long time," explaining, "It was difficult for me to understand how to carry on a relationship like this, experienced under the eyes of all," (via People).
Baldwin added, "I couldn't do it. I didn't kiss him in public, I didn't like the idea of ​​people watching us at certain moments." As she acknowledged, however, although it was tough, it was harder on her, both mentally and emotionally, to avoid any PDA whatsoever. As Baldwin sees it now, "The fact is, we love each other. And there is really nothing to hide." These days, the couple is frequently photographed locking lips in public, as well as on Instagram, so clearly she's over it (though Bieber shaving his mustache off probably helped).