What We Know About This Big Brother Star's Roller-Coaster Pregnancy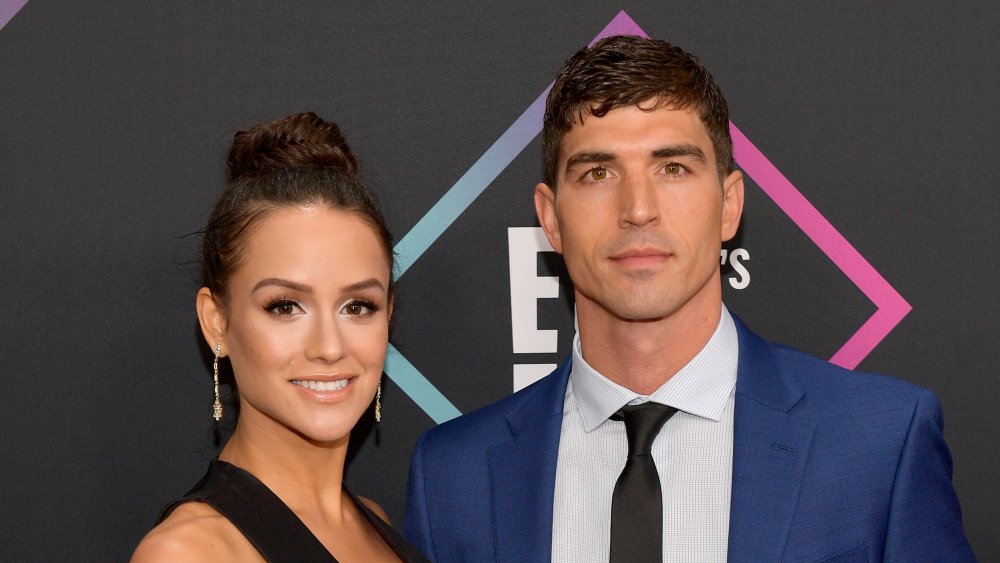 Matt Winkelmeyer/Getty Images
Big Brother fan favorites and winners of The Amazing Race Jessica Graf and Cody Nickson are the exception that proves the rule when it comes to reality star couples. For every Nick and Jessica, who never stood a chance, there's a Jessica and Cody. The duo originally met while competing on the 19th series of the show, back in 2017, before competing and emerging victorious on season 30 of The Amazing Race.
The necessary back stabbing involved with competing on Big Brother saw Graf getting evicted before Nickson did, meaning they didn't see each other until after the show wrapped, as per Screen Rant. However, they've stayed strong ever since, tying the knot in 2018 and welcoming daughter Maverick last year. Nickson has another daughter, Paisley, from a previous relationship. It seems he's now totally outnumbered as the happy couple just welcomed another little girl into their growing family unit.
Jessica Graf and Cody Nickson are parents again
The delighted couple took to Instagram to share adorable shots of their newborn, Carter. The baby herself, who can already use Instagram evidently, offered up a pic of herself swaddled in green with a matching beanie, noting she was born weighing "7lbs 2oz" and measuring "19.5 inches." Proud mama Graf, meanwhile, chose a shot of the little one taking a much-needed nap, still clad in that cute beanie, writing, "Carter York Nickson, you're perfect! Mommy and Daddy love you like crazy already. Going to just stare at you for forever."
In January 2019, when Graf was pregnant the first time, the happy couple told ET they were already planning for baby #2. "After this one, I'm ready for the next one, and the next one, and the one after that!" Nickson gushed at the time, sharing that he'd have 10 kids if he could. Graf agreed on five, including Paisley, fantasizing about how, "In the future, when they're all grown up and they all come home for the holidays, how great that's gonna be." 
The Big Brother star had an interesting pregnancy
Although they were eager to have a big family, the Big Brother star's road to getting pregnant a second time didn't exactly run smoothly. The reality couple confirmed they were expecting in May, on Graf's podcast, Now What?!, as People reported at the time. "After dozens of negative pregnancy tests, Cody and I finally got the results we wanted! We're so happy to announce we are officially expecting a new addition to our family this fall," Graf told the publication. 
The Amazing Race winner went to the doctor in early 2020 with a suspected ovarian cyst but, after taking a urine test to make sure it was okay for her to take medication, Graf recounted, "I get a call from the doctor who says, 'I don't know how to tell you this but I can't prescribe you those pills, you're pregnant.'" Graf admitted on her podcast, "I lost it. I was bawling my eyes out in the car and FaceTimed Cody." She had an emergency C-section due to extremely high blood pressure while pregnant the first time, so safety was paramount. Luckily, all went well this time and little Carter is healthy, as is mom.