Inside Lindsie Chrisley's Podcast With This Famous Teen Mom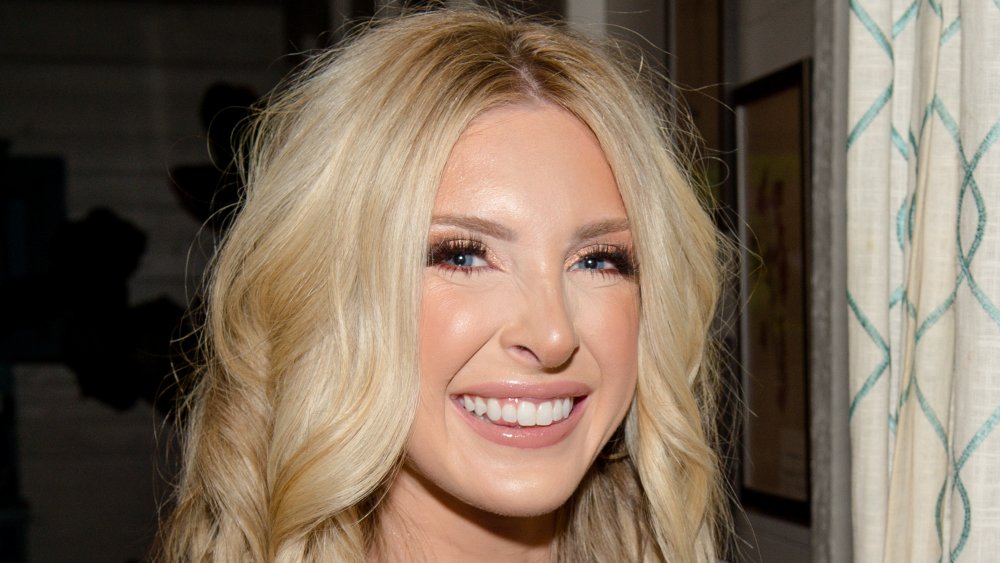 Marcus Ingram/Getty Images
Lindsie Chrisley is Todd Chrisley's eldest daughter from a previous marriage, but don't expect to see her popping up on his hit USA Network show, Chrisley Knows Best, again any time soon. While Lindsie appeared on the earlier seasons, she left the series in 2017, per Distractify, and has been estranged from her famous family for years: Lindsie's mother is Todd's high school sweetheart, Teresa Terry, with whom he also had son Kyle (the reality star patriarch also shares three kids with wife Julie — Savannah, Chase, and Grayson).
With rumors swirling that Lindsie had something to do with Todd and Julie being indicted on tax evasion charges in 2019 (which she denied), TMZ reports that the oldest Chrisley kid did file a police report alleging that Todd and Chase blackmailed her by threatening to release a sex tape she made if she didn't lie about the family's tax issues. Todd denied the claim, saying on his Chrisley Confessions podcast that Lindsie was "forgiven" and is "loved" (via USA Today) — but Lindsie hasn't been feeling it.
Previously revealing that her family made her feel like an "outcast" on her Coffee Convos podcast (via Distractify), Lindsie said, "Even though they didn't make me feel like that intentionally, I just felt that way." The drama surrounding the Chrisley family has had a considerable effect on Lindsie's podcasting co-host, too — who just so happens to be someone with which Teen Mom fans will already be intimately familiar.
Lindsie Chrisley and Kailyn Lowry share everything on their podcast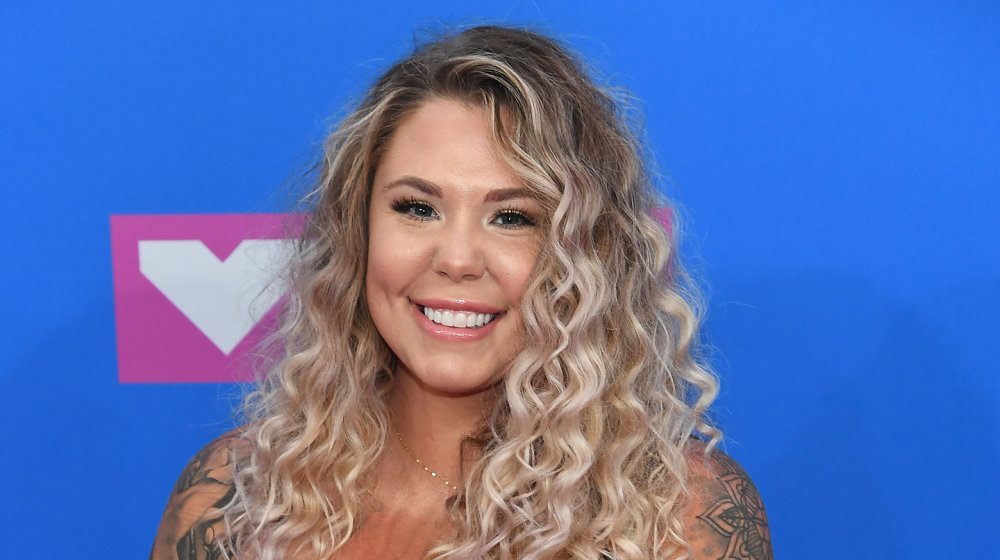 Nicholas Hunt/Getty Images
Yup, Lindsie Chrisley hosts Coffee Convos with none other than Teen Mom 2 star Kailyn Lowry. It's a match made in reality TV podcasting heaven. But when the Chrisley family's financial issues came to the fore in August 2019, Lindsie's pal and co-host was implicated in the ensuing media scrum. 
Taking to Twitter to defend her podcasting partner, Lowry shared alongside crossed fingers and heart emojis, "I've been contacted by various media outlets regarding the case against the Chrisley Family. Lindsie is my one and only concern in this unfortunate situation, and I am supporting her privately as she navigates through this difficult time."
We stan supportive reality TV starlets, but Lowry's public and private support had been ongoing for years at this point. The two ladies have really gotten into the nitty gritty of the famous family's drama on their podcast, with Chrisley even detailing the circumstances surrounding her adoption at the age of 18. "I am from my dad's first marriage ... So my stepmom adopted me legally," Lindsie explained in a 2018 episode (via Heavy), revealing that she'd made the request because, "I kind of felt a sense of like I wanted to fit in."
The Coffee Convos podcast took a break following drama on both sides
In December 2019, Lindsie Chrisley and Kailyn Lowry's Coffee Convos podcast abruptly went on hiatus. With the co-hosts stating to In Touch that they would "not be able to record" any upcoming episodes "at this time," they vaguely explained that this was "due to circumstances outside of [their] control." Lowry later told the magazine, "We look forward to turning over a new leaf with fresh content for the new year." But what were these circumstances?
Well, we can only guess, but the Teen Mom 2 star has unfortunately had ongoing issues with rabid fans showing up at her house and calling her phone incessantly, forcing her to move several times — much to her annoyance. In an expletive-laden tweet shared at the time of the hiatus, Lowry argued, "I'm moving AGAIN and changing my number because y'all crazy f**ks can't respect privacy & boundaries and don't try to tell me it comes with the territory because it certainly f**king doesnt."
Although fans weren't privy to the exact reasoning behind the podcast taking a break, many have speculated it had more to do with Chrisley's public familial issues, considering she spent the holiday season away from her extended family, per Cheat Sheet. Thankfully, Chrisley and Lowry were back to releasing new episodes by June 2020, and fans naturally flocked to express their gratitude. "I'm so glad you guys are back!!!!!" one listener commented on Instagram. "Loved today's episode. I've been waiting forever!"