Inside Adrienne Maloof's Relationship With Paul Nassif's New Wife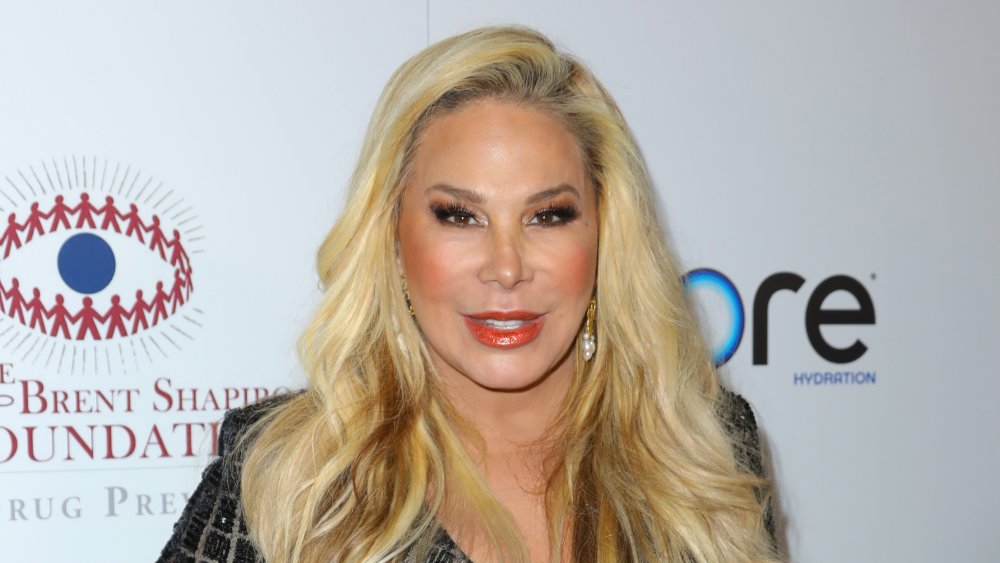 Jc Olivera/Getty Images
The Real Housewives of Beverly Hills star Adrienne Maloof was married to plastic surgeon Paul Nassif for a decade (via The U.S. Sun). The couple reportedly went to counseling to work on their relationship post-divorce and how to successfully co-parent — the former spouses share three sons: Gavin, and twins Collin and Christian. It took a lot of hard work, but as Maloof says, "The good thing is is now we are very good friends, care about each other. I believe we really worked hard, we work at it to make things right for our children." This is true even though the Botched star is now remarried, and expecting a baby with his new wife, Brittany Pattakos.
According to Bravo's Daily Dish, Maloof was even friendly when she ran into her ex-husband and Pattakos at a recent event. But what did the 58-year-old say about the couple's baby news?
Adrienne Maloof can handle seeing her ex with his new wife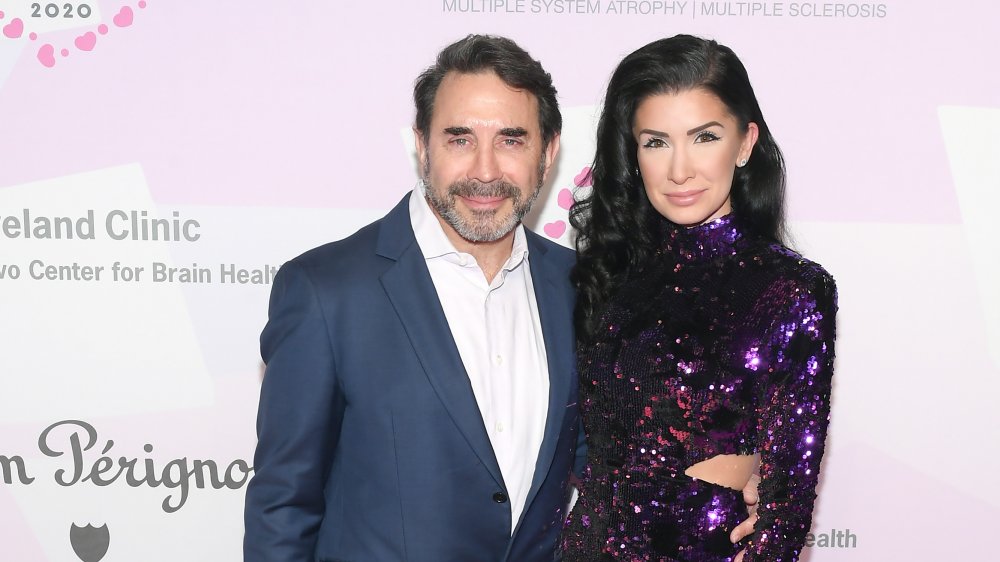 Bryan Steffy/Getty Images
The Daily Dish reports Maloof and Pattakos, who wed Nassif in 2019, said a friendly hello and hugged when they saw each other at fellow cast member Kyle Richards' Children's Hospital Los Angeles benefit. So, no showdown? No cold shoulder? No drama? Apparently not. Pattakos even complimented Maloof's makeup! And it turns out Maloof has said the right things about the announcement that the father of her kids is about to be a dad again.
When Nassif was asked this past spring about his ex-wife's reaction to his baby news, he said, "I kind of haven't really discussed that with her. I mean she knows, obviously. She said 'congratulations' to both of us. So, I think a 'congratulations' is probably a good thing to say." Yup, it's better than many other things Maloof could have said! Here's hoping the friendly vibe between the exes and Brittany Pattakos keeps going.