Blackpink Reveals The Meaning Behind Their Documentary's Title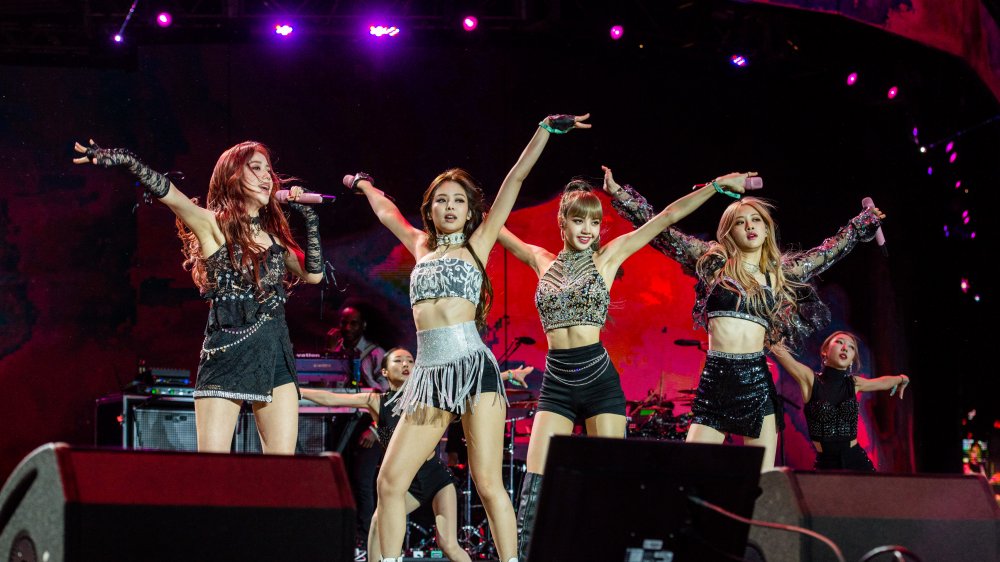 Timothy Norris/Getty Images
Whether you've been a "Blink" for years or are just learning about K-Pop sensation, Blackpink, the all-female band featuring Jennie, Lisa, Rosé, and Jisoo are about to become worldwide household names thanks to a comeback album, which is already at No. 2 on the Billboard 200, and a Netflix documentary entitled Light Up the Sky, which debuts tomorrow (via Seventeen and Billboard).
The Album, which dropped on October 2, and features eight songs, including two with guest vocals by Selena Gomez and Cardi B, is making history as the biggest chart debut by an all-female group in over a decade, and the single "How You Like That" was named Song of the Summer at the 2020 MTV Video Music Awards after breaking multiple YouTube records (via UDiscoverMusic). In just four years, Blackpink has become one of the most famous musical groups to come out of South Korea with a devoted fandom that can only be rivaled by the likes of all-boy K-pop sensation, BTS (via Forbes).
Understandably, fans are anxiously awaiting the Netflix film which will document, not only the rise of the band, but the reality of being launched into fame so quickly (via Deadline). In a recent press conference the girls revealed how Light Up the Sky, a lyric from their hit "How You Like That" became the title of the upcoming film (via GMA News).
"Light Up the Sky" is how Blackpink sees themselves when they perform together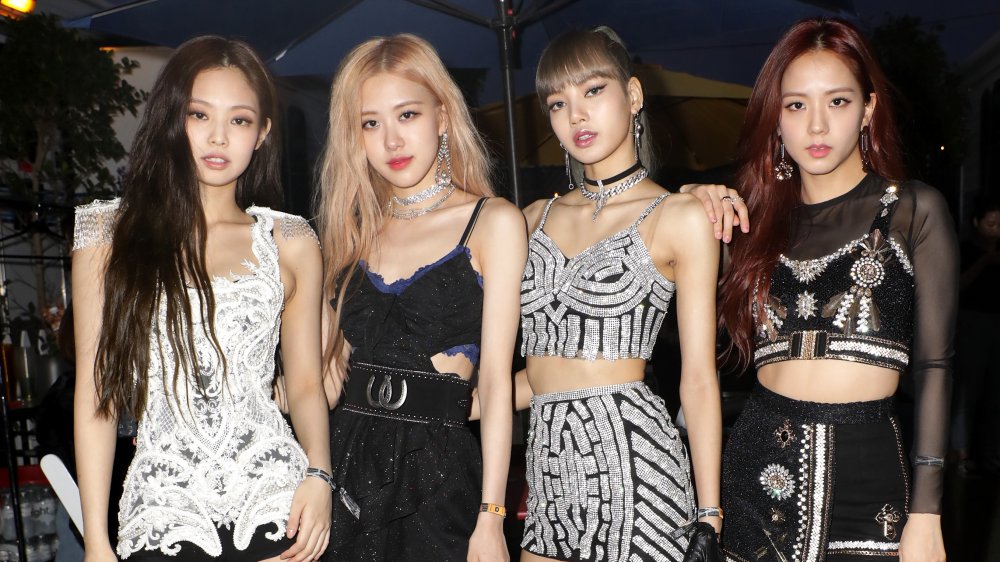 Roger Kisby/Getty Images
During a global press conference on Tuesday, Blackpink member Rosé revealed that the title of the documentary, Blackpink: Light Up the Sky, happened by chance in the studio. She explained, "When we were all together at the studio and also [director Caroline Suh] was there through the phone, we had a song called 'How You Like That.' A part of those lyrics was 'light up the sky, ' when we were asked what 'light up the sky' sounded like we really loved it." She went on to reveal, "We thought it was perfect, that's how the title came about ... There were a lot of candidates, but when we heard 'light up the sky' we all thought it was perfect. When we're all four together, our sky lit up the brightest (via GMA News)."
The much anticipated Blackpink documentary was directed by Korean-American Caroline Suh, who was also behind Netflix's prestigious Salt Fat Acid Heat. Her close personal relationship with the band members promises a much-anticipated candid look at their career and global rise to fame. Netflix's Adam Del Deo, VP Documentary Features explained, "Director Caroline Suh's trusted relationship with Jisoo, Jennie, Rosé, and Lisa offers organic and honest moments that give viewers an authentic inside look into the lives of Blackpink, as well as the dedication and grueling preparation each member puts into every hit song, history-making performance and sold-out arena tour (via Deadline).