Chris Wallace Puts Lara Trump In The Hot Seat Over Lack Of Masks At Debate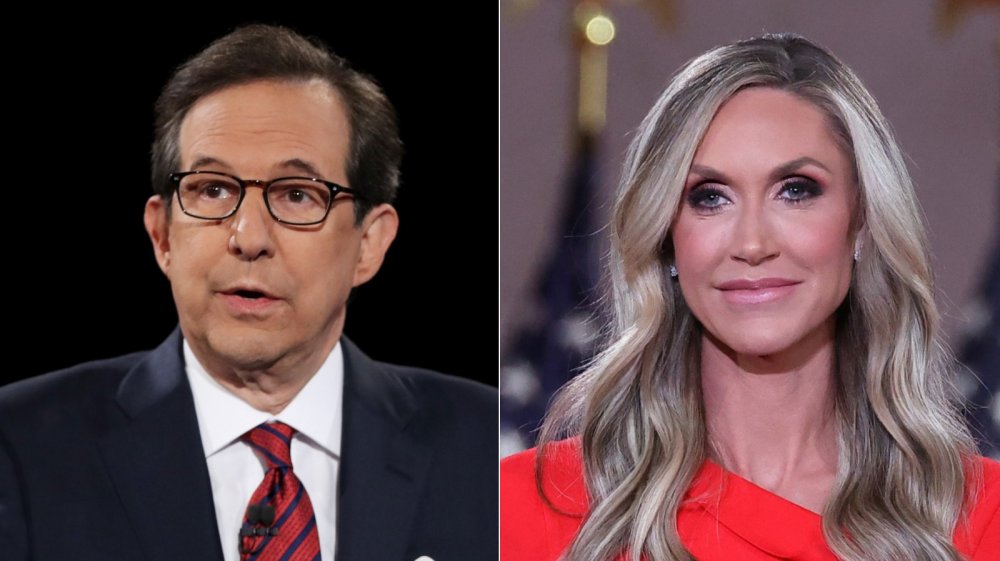 Joe Raedle, Chip Somodevilla/Getty Images
Just days before Donald Trump and many members of his administration tested positive for COVID-19, Trump participated in the first presidential debate with Joe Biden. Viewers were quick to react to the fact that Trump's family members in attendance did not wear masks while sitting in the audience.
Fox News host Chris Wallace, who moderated the debate, recently questioned Lara Trump, the president's senior campaign advisor, and daughter-in-law, about the decision made by the first family not to wear masks. "Did you think, Lara, that the rules that applied to everybody else in that hall didn't apply to you?" he asked on Fox News Sunday.
Lara defended the Trumps, saying, "Of course we didn't think that." Lara said that everyone in the audience had tested negative for COVID-19, and that they did wear masks when entering the building, only removing them after they sat down. 
Lara Trump defended the family not wearing masks at another major event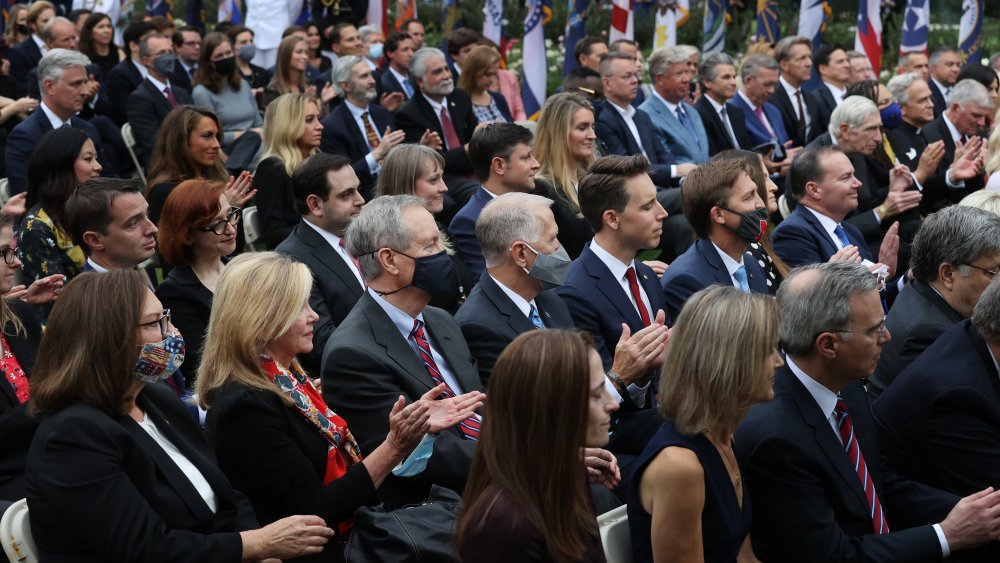 Chip Somodevilla/Getty Images
She added that the family did not move around the venue, but that they maintained a distance from other people, saying, "we felt like we were being safe."
Wallace shot back at Lara, reminding her that everyone in the audience was supposed to wear masks. He added that a member of the Cleveland Clinic was seen on video approaching a member of the presidential party asking if they would like masks "and they were waved away." Lara, however, claimed that no one in the family was approached.
Earlier in the interview, Lara also defended the lack of masks at the Rose Garden ceremony for Supreme Court nominee Amy Coney Barrett. The event has been called a super-spreader, as many of those in attendance later tested positive for COVID-19 (via USA Today). "Well, at that Amy Coney Barrett event — look, I think most of those people if not all of those people were tested for coronavirus before sitting down for that event," said Lara.