Here's Who Viola From Haunting Of Bly Manor Is Married To In Real Life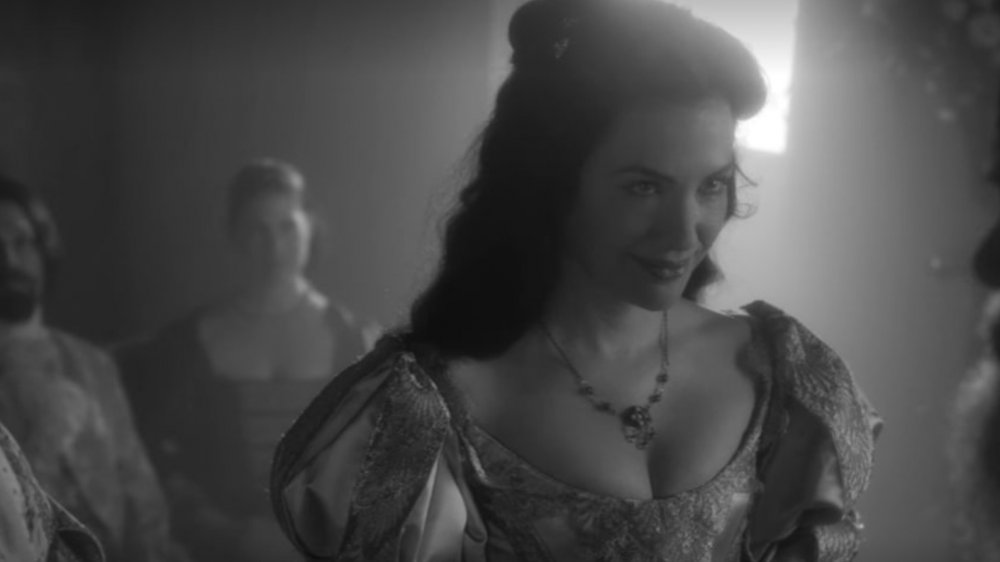 Netflix
The Haunting of Bly Manor's nine spooky episodes wrapped up with twists upon twists upon even more twists. As Vulture notes, the revelation that poor, evil Viola had more to do with the central haunting than at first seemed obvious was horrifying enough — without the implication that she might one day drag Jamie down with her. Actress Kate Siegel (not to be confused with the legendary Katey Sagal, of Futurama and Married with Children fame) walks a fine line between being scary and heartbreaking.
Her IMDb slate paints a picture of a woman entrenched in the dark side, with notable appearances in horror movies including Oculus, Hush, and Ouija: Origin of Evil. She also had a starring role in The Haunting of Hill House, Bly Manor's creepy predecessor. There's something all of these projects have in common, of course; filmmaker Mike Flanagan. And, as it turns out, that's not coincidental.
Kate Siegel is married to the show's creator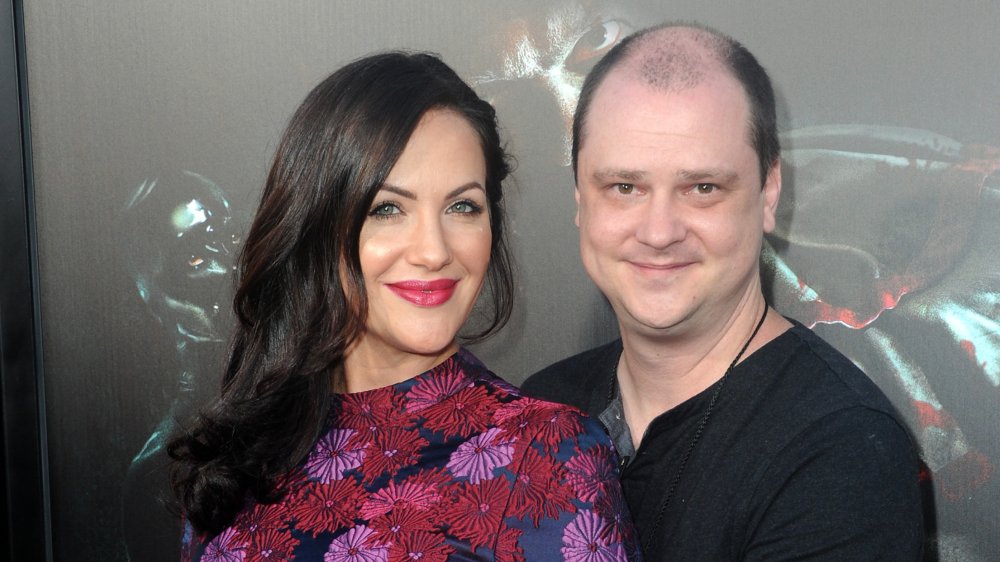 Albert L. Ortega/Getty Images
As Pop Sugar notes, Siegel and Flanagan are actually married IRL. They met on the set of Oculus, which was headed up by Guardians of the Galaxy star Karen Gillan, and in which Siegel featured as another ghostly presence bothering a home's new human occupants with her freaky antics. The happy couple has two children together; Cody, born in 2016, and Theodora, who was born in 2018 and was named after Siegel's Hill House character (via Twitter).
Flanagan has a third child, son Rigby Flanagan-Bell, with first wife Courtney Bell (also an actress, who appeared in Oculus and the director's previous effort, Absentia). He and Siegel tied the knot in 2016, judging by a joint interview with horror site Dread Central, which describes them as "newlyweds." But it's safe to say that Siegel and Flanagan aren't the typical celebrity couple, so a splashy spread in People wasn't something they were chasing.
Kate Siegel wasn't sure about Bly Manor at first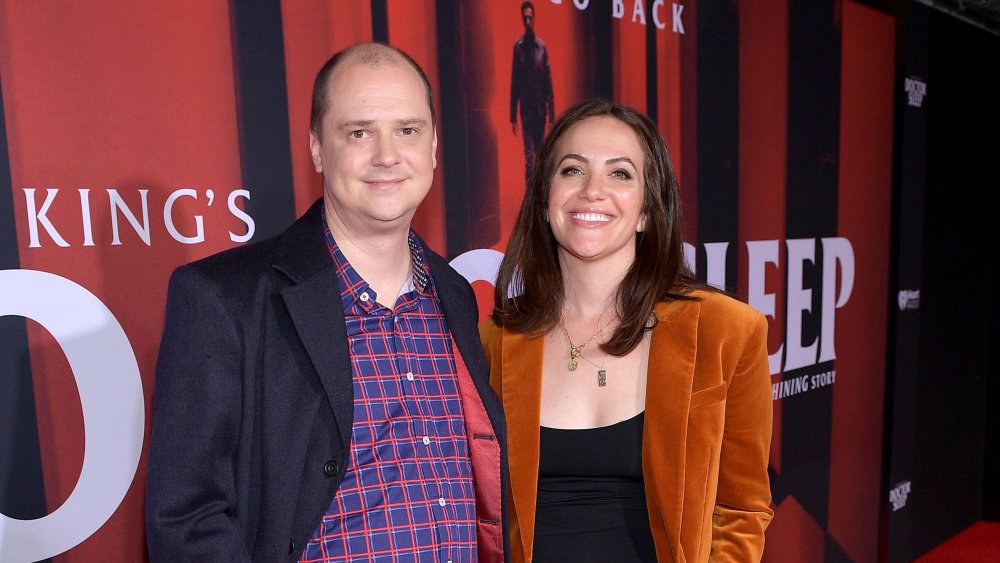 Matt Winkelmeyer/Getty Images
The couple has collaborated many times, and on the physically demanding Hush, Siegel told Dread Central she couldn't have done it without her man. She gushed, "I was so grateful for Mike in the process of making this movie from the very beginning. This was my first time going through this whole wilderness and Mike was always there — professionally supportive and relationship supportive." Siegel knew upon initially meeting him that they had to work together, too.
Flanagan joked, "If your relationship can survive three [weeks] of night shoots on a million dollar budget in a house, marriage should be a piece of cake." However, when it came to Bly Manor, Siegel wasn't sure she was up for all that again, explaining to EW, "Everything I've been doing has been running around, my heart's breaking, my sister's screaming at me in a car." She wanted something less stressful, hence episode 8, where the actress gets to, as she requested, simply "wear pretty dresses and be warm."