What Gwyneth Paltrow Really Looks Like Under All That Makeup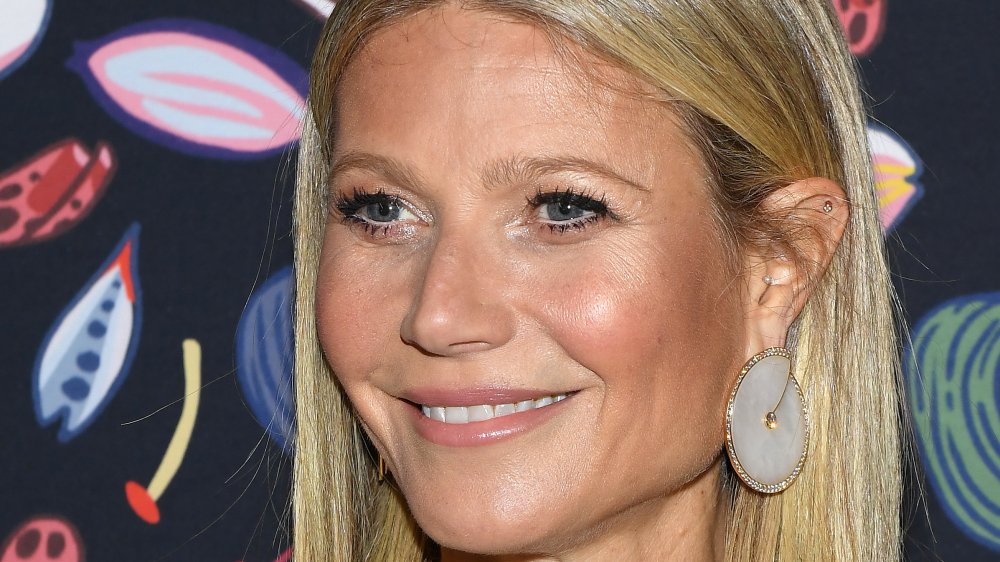 Pascal Le Segretain/Getty Images
Since the #wokeuplikethis and #nomakeup trends have taken over social media, we have seen countless celebrities post photos of themselves (or have photos posted of them) without a stitch of makeup, allowing us a glimpse into the very-real, human side of the stars we love to admire. While some fans can be less than kind in their comments, the general feeling toward this type of post seems to be positive and grateful for spreading the message that there is no shame in showing your face exactly as it naturally is (nor is there shame in wearing makeup), and encouraging our society to see the beauty we all possess before spending time in front of the mirror primping.
Gwyneth Paltrow, movie star and new age-y health and wellness guru, whose Goop brand has taken the world by storm, is one celebrity whose makeup-free photos radiate exactly the confidence and wellness we would expect someone of her background to display. 
Gwyneth Paltrow is comfortable in her own skin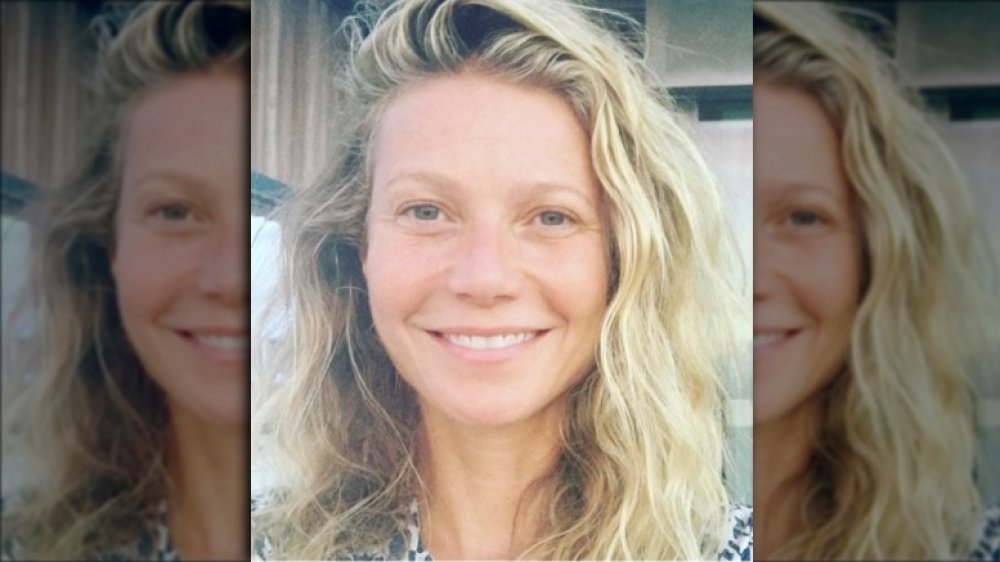 Instagram
Paltrow appeared makeup-free in People's recent "Beautiful Issue" and told the publication she actually prefers the no makeup look. "I've never been a makeup person really. I always love not wearing makeup. For me, makeup has always meant that I'm going to work." She elaborated, "I went to an all-girls school and we didn't wear makeup. We weren't dressing up for anyone. All through junior high and high school, makeup never became part of my routine. And I think part of that is because I was always a little bit of a tomboy. I like the feeling of having clean skin."
And this is a feeling she carries into her Goop line and her own beauty philosophy. Paltrow's own makeup artist published a how-to guide to create a fresh-faced "no-makeup makeup look" on the Goop website. It explains that Paltrow herself focuses on skincare first so that the makeup itself becomes a fun addition, rather than a method of covering up signs of unhealthy skin. And Paltrow told People that the makeup and skincare she does use (and the makeup she sells via Goop) is as clean as possible because she "really wanted to create clean products" that would give a healthy, lit-from-within look.