Dorinda Medley's Nutritionist Reveals The Secrets Behind Her Stunning Transformation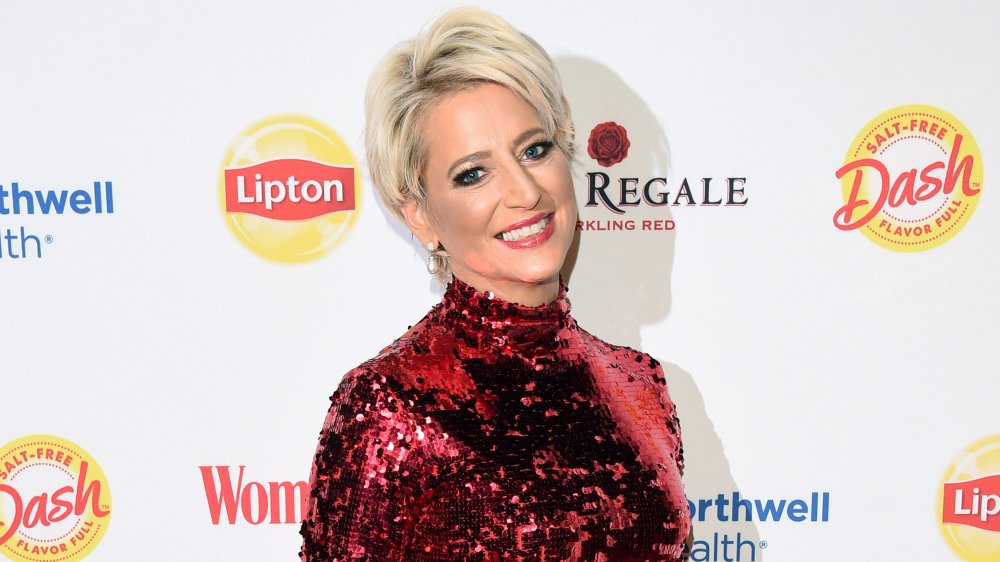 Bryan Bedder/Getty Images
When Dorinda Medley left The Real Housewives of New York in September 2020, she left behind more than a reality show role that she didn't really need to pay the bills (since she's already a millionaire). Medley not only decided to ditch the drama, but has also been on a quest for self-improvement that's seen her shed a bunch of pounds and four inches off her waistline, according to Bravo. Her Instagram also reveals just how good she looks – how many other 50-something widows could pull off a mini-dress, thigh-high boots, and arm candy half her age? We don't know the name or the exact age of her escort, or if the pair was, indeed, a pair, but as one catty comment read: "Put that child down." 
So how does she do it? Well, having the money to hire your own health consultant can't hurt. For those of us without our own personal fortune, however, we were at least able to score a few tips courtesy of Medley's personal nutritionist. Dr. Daryl Gioffre, author of weight loss book Get Off Your Acid and celeb nutritionist who also works with Kelly Ripa, recently spoke with us to share what's been working for Medley on her weight loss journey.
Dorinda Medley is truly motivated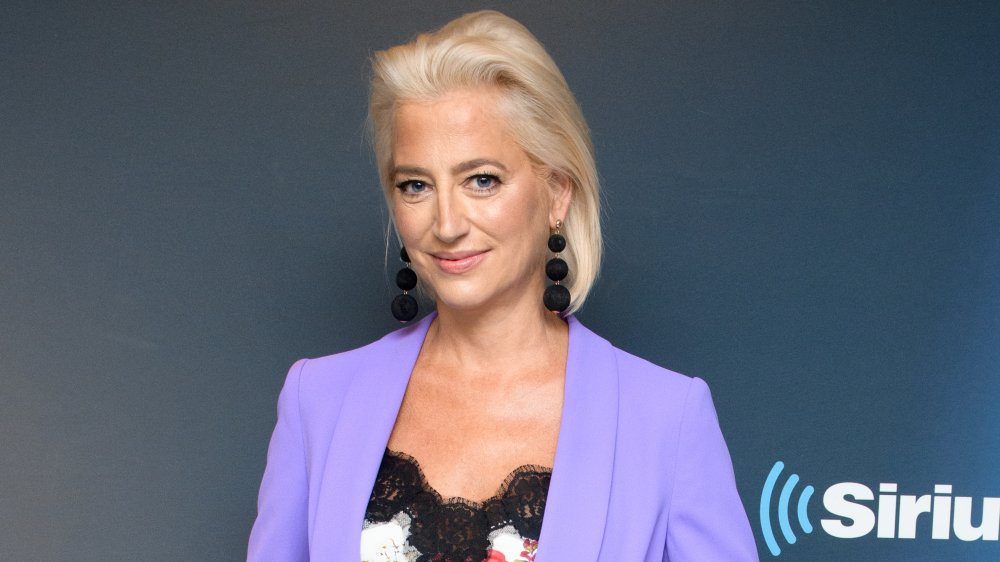 Noam Galai/Getty Images
Dr. Gioffre says he's been working as Dorinda Medley's nutritional coach for over a year, and that "it's been incredible to watch her health transformation in that time." He puts it down to her motivation, saying, "She wants to feel her best and so, she always tries her best!" As an example, he says that she's always asking him for health advice and recipes and for better, more diet-friendly versions of her favorite foods. Dr. Gioffre, who speaks of his star patient in glowing terms, says that it's important to have the right strategies for staying healthy and losing weight, but that the reason why you want to improve is even more important: "When you have a strong enough purpose and motivation, like Dorinda does, you will find a way through any roadblocks, obstacles, and challenges that may come your way."
The one thing he didn't go into specifics about is the particulars of Medley's motivation, other than to indicate that her weight loss is super-important to her. While he didn't disclose what her exact reasons may be, living your life in front of the cameras is enough to make anyone want to look their best.
An alkaline diet is powering Dorinda Medley's nutrition plan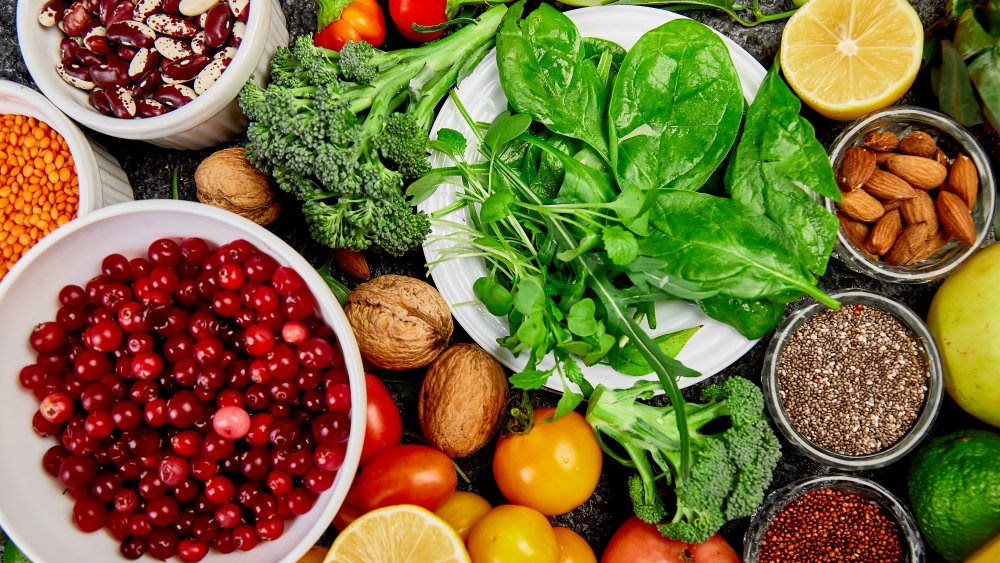 Shutterstock
Dr. Gioffre's weight loss advice to Dorinda Medley revolves around what he writes in his Get Off Your Acid book. He feels that good health relies on reducing the amount of acidic foods in your diet, so he advises ditching not only processed foods and sugar, but also dairy, excess animal protein, and coffee. Gioffre advises, instead, filling up on "healthy alkaline foods" that include "dark leafy greens, healthy fats, and plant-based proteins." He says these can "reduce inflammation and acidity in the body that drain us of energy and drive up inflammation." The alkaline diet seems to be particularly popular amongst celebrities, with other famous followers including Rebel Wilson and Kate Hudson.
Ever since Medley has adopted Gioffre's low-acid, high-alkaline diet, he says she feels "fantastic," and claims she's "improved everything from her sleep and energy level to glowing skin." Gioffre even says that Medley's friends have told her that her blue eyes look even bluer. Medley didn't even have to give up her favorite daily ritual of morning coffee — even though coffee is highly acidic, Gioffre markets a coffee alkalizer than can neutralize the acid in her favorite beverage. (If you can't afford the $45 a jar that his alkalizer costs, The Kitchn notes that you can also de-acidify your coffee by adding ¼ to ½ teaspoon baking soda per pot without affecting the flavor.)
Dr. Gioffre shares one of Medley's favorite recipes
Dorinda Medley had Dr. Gioffre to supply her with low-acid, high-alkaline recipes on a regular basis so she was never short of something to tempt her to stay on that diet. Gioffre was generous enough to share one of those recipes with us, a dish called red lentil and kale soup that he says she enjoys eating year-round.
In order to make it, you sauté one chopped onion in a tablespoon of coconut oil for 3 to 5 minutes, then stir in 4 minced cloves of garlic, 2 chopped carrots, 2 chopped celery stalks, and one bunch of chopped kale (you can also substitute spinach, as both greens are equally healthy) and cook for another 2 or 3 minutes. Add 6 cups of vegetable broth, 1 ½ cups of red lentils (rinsed), and salt and pepper to taste. Cook until the lentils are tender; about 20 minutes.
In addition to the soup, Medley also gets in her daily greens, clean keto fats, and plant proteins by making healthy smoothies. Gioffre says smoothies are "easy to absorb and assimilate," and make for "a powerful way to energize the body and satiate your hunger...[and] get in all your macros."