The Reason Kamala Harris' Husband Says He Won't Be Her Adviser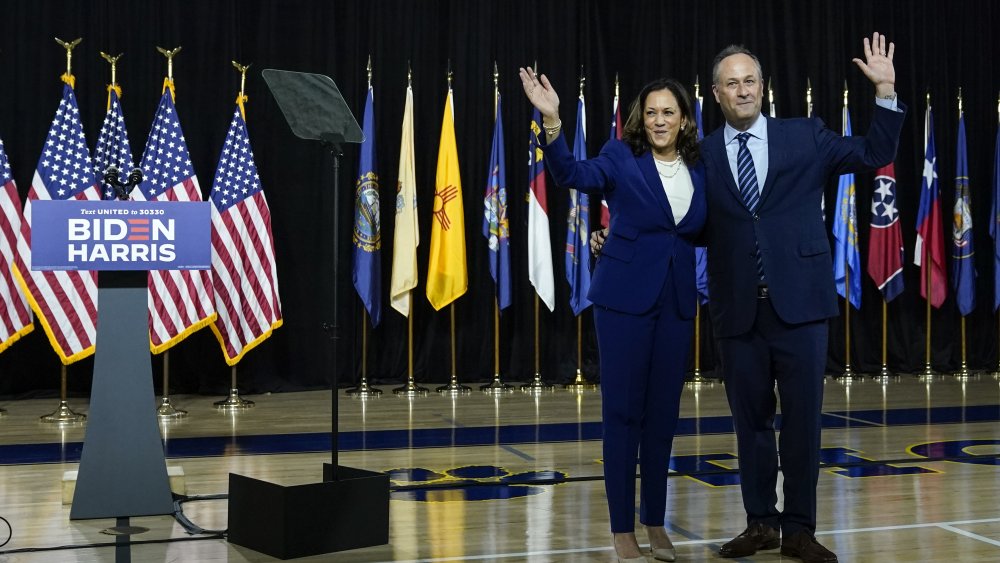 Drew Angerer/Getty Images
With the election less than a week away, it's hard not to focus on the simple fact that if former Vice President Joe Biden and Senator Kamala Harris win, it will be a historic event for the United States. For the first time ever, a woman would hold the office of vice president. Let that sink in for a second.
In between all the political rhetoric, name-calling, and debate chaos, the fact that we are a hair's breadth away from seeing a woman hold one of the highest political offices of the nation should be the balm to the election anxiety the nation is facing right now. Just the thought of it should make voters feel connected to the suffragist icons of our past, and in solidarity with the great women who've paved the way for this moment, don your best string of pearls, Ruth Bader Ginsburg style, on November 3rd.
This moment is historic for Doug Emhoff, as well. Not just because he is Senator Harris' husband, but because, should she be elected, he will be the first "second gentleman" of our nation. When it comes to his role, however, he's very vocal about the fact that he will be Harris' supporter through thick and thin, as he's been for the six years of their marriage, but he won't take on a political adviser position (via Marie Claire).
Doug Emhoff promises to be Kamala Harris' husband but not her political adviser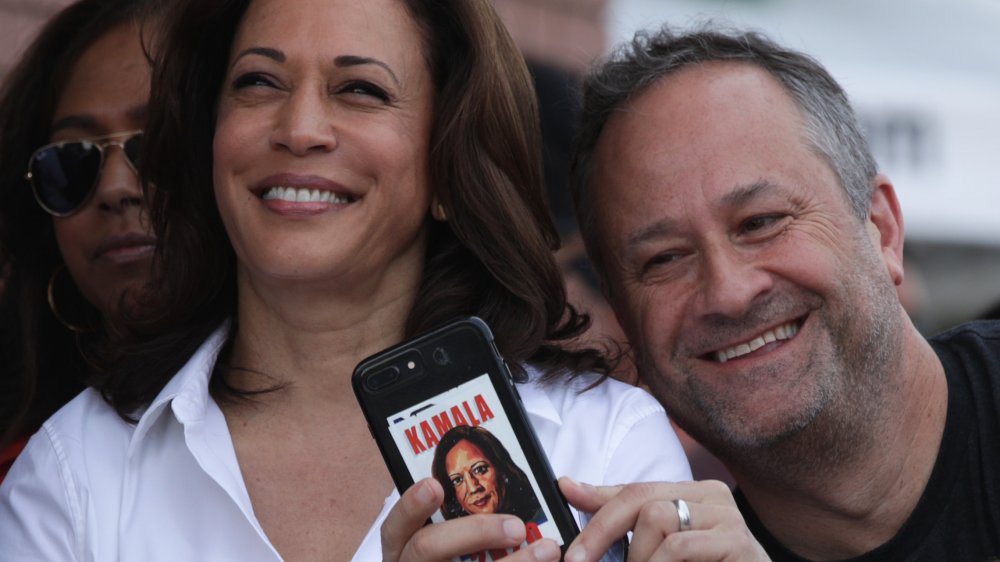 Alex Wong/Getty Images
Although he's taken a leave of absence from his law firm, DLA Piper, to help on the campaign trail, Doug Emhoff has no plans to do more than that should his wife win next week. In the couple's first joint interview since Harris got the nomination, Emhoff told People, "I'm her husband, that's it." He went on to explain, "She's got plenty of great people giving her political advice. I'm her partner, I'm her best friend and I'm her husband. And that's what I'm here for. I'm here to have her back."
As if this couple wasn't goals already, Emhoff seems to be the exception, not the rule when it comes to American men. He had no hesitation putting his career on hold for Harris, taking a backseat so she can have the spotlight, and stepping into the role of emotional support for his wife and family. He's become a model for the modern husband in a time when women are still struggling for equality professionally and personally. He explained to Marie Claire, "Our relationship and the way I roll, my whole life has just been to support the people I love unequivocally, and they support me. The whole thing has been based on parity and mutual respect."
That mutual respect and love are seemingly palpable between the happy couple. Not to be outdone, Harris gushed of her husband, "It's so clear in everything he does: He is someone who loves his family, loves our country, and is incredibly supportive of those around him."