The Truth About Wolf Blitzer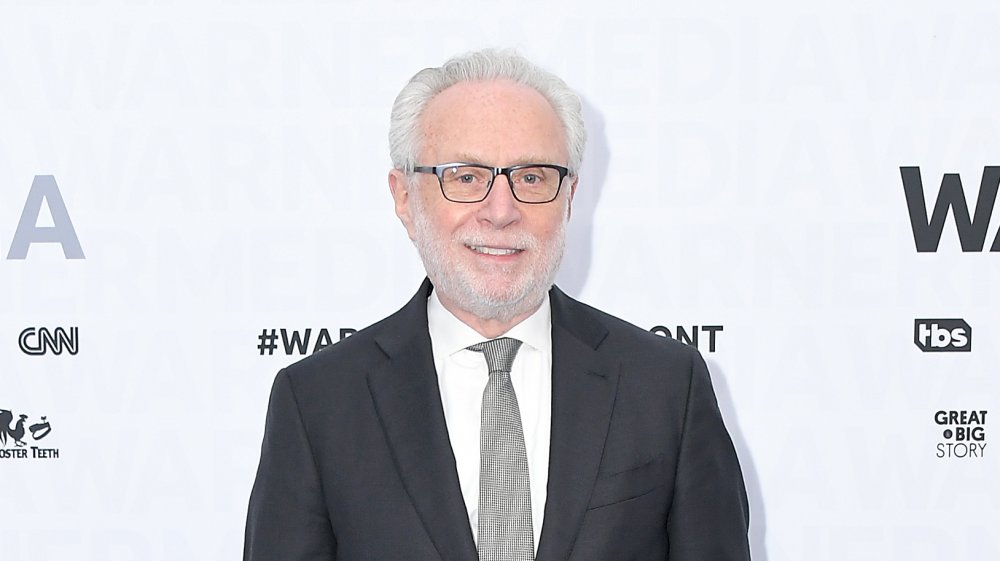 Michael Loccisano/Getty Images
Known for his role as CNN's lead political reporter as well as an anchor on The Situation Room with Wolf Blitzer, Wolf Blitzer is something of a household name when it comes to journalism. He is most often praised for his expertise in international affairs, particularly in the Middle East. 
For someone as passionate about journalism as Blitzer, it should come as no surprise that he is famously outspoken towards President Donald Trump. Blitzer believes that the way Trump treats journalists is "disgusting," a remark that was made specifically after a 2018 interview in which Trump called journalist Abby Phillip's question "stupid" and claims she "asks a lot of stupid questions," (via YouTube). "It was pretty disgusting," Blitzer later commented on CNN, "the way he treated all of these journalists and the way the White House treats some of the journalists."
Since 2004, Blitzer has covered every US election, which he was very well qualified for, as he served as CNN's senior White House Correspondent from 1992 to 1999. Keep reading to learn more about Wolf Blitzer's incredible background (via RCFP).
Blitzer emigrated from Germany and is the son of Holocaust survivors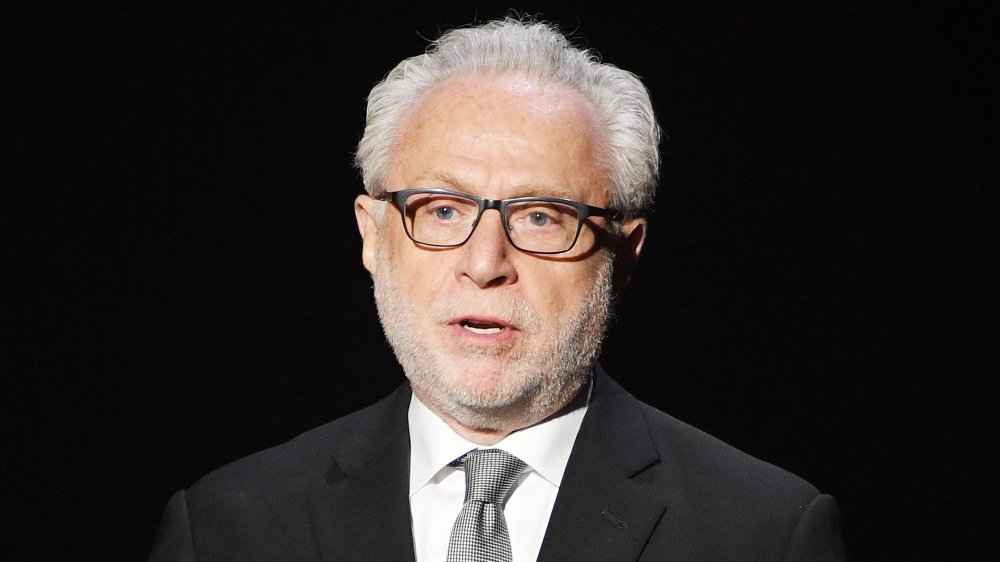 Dimitrios Kambouris/Getty Images
Born in Augsburg, Germany, Wolf Blitzer is the son of Jewish refugees from Nazi-occupied Poland who survived the Auschwitz concentration camp. He and his family immigrated to the United States after World War II. His grandparents died at the camps (via Britannica, CNN).
Blitzer's emotional connection to the Holocaust has had a large impact on his political career. He began his journalism career in 1972 at the Tel Aviv bureau of Reuters, which inspired him later to begin work at The Jerusalem Post. This is where he made significant headway in his career as a journalist. Unsurprisingly, Wolf Blitzer has been famously passionate about the US refugee crisis, strongly supporting the notion of the US aiding in their resettlement. "I strongly believe in refugee resettlement," he told the Jewish Journal. "This country welcomed my parents. ... They were so grateful to this country and went on to become great American patriots."
Wolf Blitzer came to fame after interviewing an American spy and traitor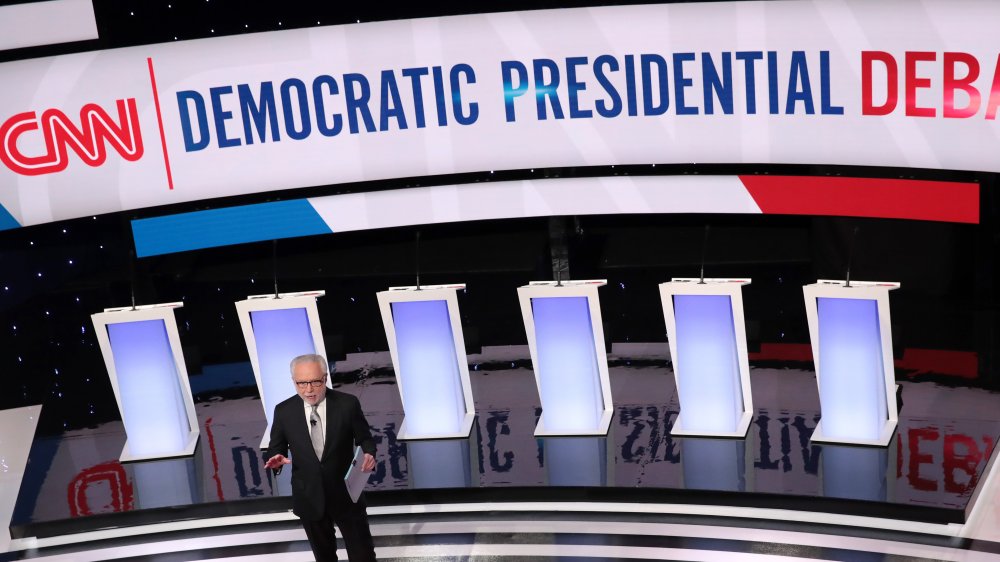 Scott Olson/Getty Images
Wolf Blitzer came into the international spotlight after conducting a 1986 interview with Jonathan Pollard, an American later convicted of spying and providing top-secret information to Israel (via Carnegie). He covered Pollard's arrest and subsequent trial, and can even boast of being the first journalist to have interviewed him. Pollard was ultimately sentenced to life in prison due to the severity of his crimes. However, what makes this feat even more impressive is that Pollard reached out to Blitzer for an interview, being a fan of Blitzer's work and believing he would be able to successfully convey Pollard's story (via Ground Zero Books). 
According to CIA documents via The Jerusalem Post, "Pollard provided extensive information on his motives and objectives in conducting espionage for Israel. He also provided Blitzer a general account with important examples of intelligence he passed to the Israelis, and emphasized that the Israeli government must have been aware of and approved of his activities." Blitzer wrote about his experience with Pollard in his book, Territory of Lies, in 1989.