Doug Emhoff Has The Best Response To What He'd Do If Kamala Harris Becomes VP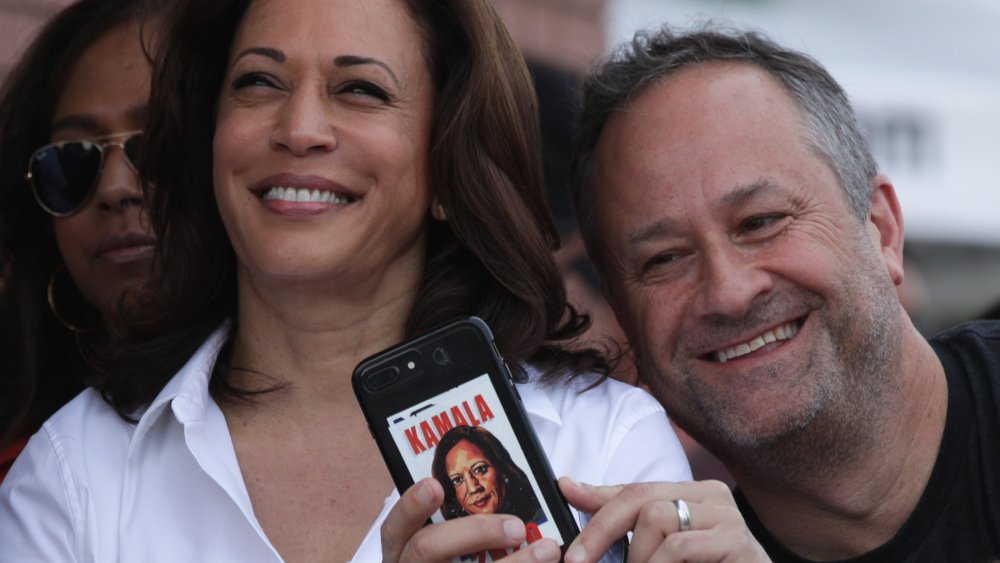 Alex Wong/Getty Images
Doug Emhoff might be a high-powered Hollywood attorney, but when it comes to his relationship with Democratic VP contender Kamala Harris, he is clear about what his priority will be if she wins the elections. In an online "Ask a Grown-up" session sponsored by Fatherly, a 9-year-old named Atticus asked Emhoff what he would do if Harris won. "Well, first I'd say 'Yay!"" Emhoff replied in the exchange which aired on Instagram. "And then I'm just gonna do what I always do, Atticus. I'm going to support her because it's really important for men and even young boys to support the strong and wonderful women in their [lives], and I'm going to do that, and I hope you do that too."
This isn't the first time Emhoff has said his first job would be to support his wife. During a virtual forum for a group that advocates paid family and caregiver leave, Emhoff told attendees that he had one task on hand. "I'm doing what I always do: supporting Kamala, being there for her, loving her, and giving her whatever support she needs," he said (via The Washington Post). 
Doug Emhoff is vague about his future plans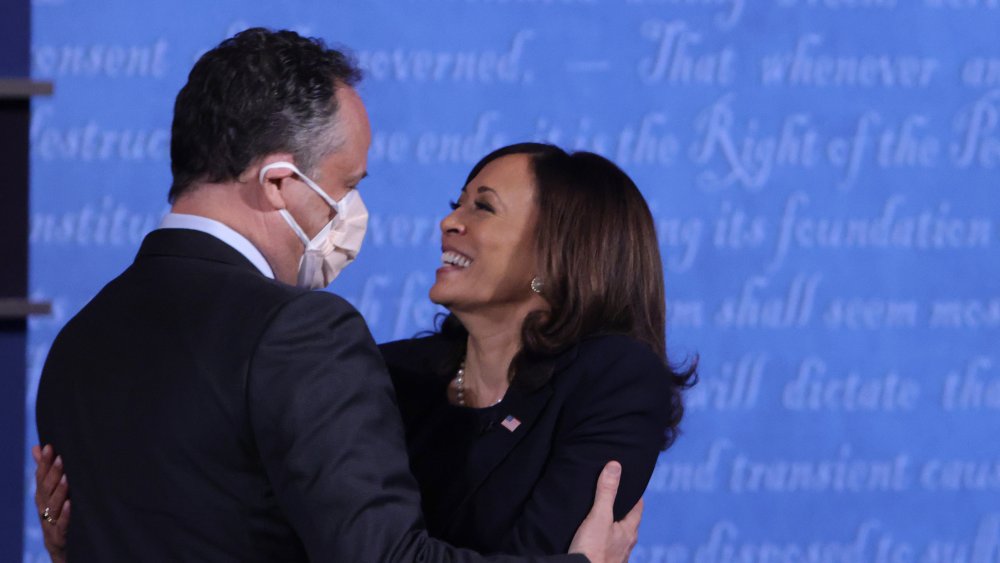 Alex Wong/Getty Images
Emhoff has been vague what his post election plans are, particularly if they involve working in a Biden White House. He's raised the idea of doing pro-bono legal work, and he's talked about working with the administration to help reunite the deeply divided country (via The Washington Post).
But the Hollywood lawyer has been clear about the fact that he has no plans to act as an adviser if she wins. "I'm her husband, that's it," Emhoff tells People. "She's got plenty of great people giving her political advice," Emhoff continues. "I'm her partner, I'm her best friend and I'm her husband. And that's what I'm here for. I'm here to have her back." 
Whether he'll eventually offer her advice on how to get her job done is something they'll work out on their own. But for now, Kamala Harris says the key is that they both listen to each other. "When we do have dinner together — it depends, because we're going to different states a lot— we meet up at night. Sometimes, it's very late at night and one of us is scarfing down food that the other has prepared," Harris says. "It has been often the case that one of us is eating at the table while the other is bringing the food and then listening to the day."