Here's Why Gabby Barrett's CMA Performance News Is Turning Heads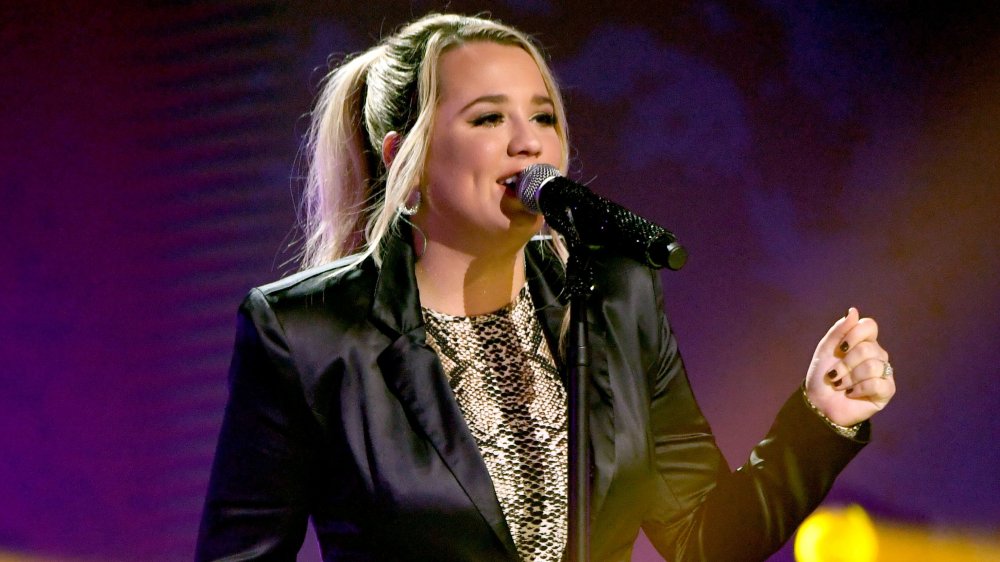 Kevin Mazur/Getty Images
With the 2020 CMA Awards just a day away, everyone is buzzing about one particular performance, and the artist behind the viral song, "I Hope." We're talking about 20-year-old Gabby Barrett, who is due with her first child with her husband Cade Foehner early next year — which makes her very pregnant as she prepares to debut a collaboration version of the track on stage.
"Hopefully it all goes well," the country crooner joked (via KMBZ). "I'm having a hard time breathing, being in the third trimester, and baby just crushing your diaphragm — you know, all the good things!" The singer's feet probably hurt too, not to mention her back. But it seems Barrett isn't letting the fact that she is super pregnant slow her down.
"But I'm really excited and I think it's gonna come together really well," she also said. Come together? That's right. Because believe it or not, when she steps up to sing "I Hope" alongside Charlie Puth, this will be their very first time ever setting eyes on one another in person!
Gabby Barrett is making and reaching her big goals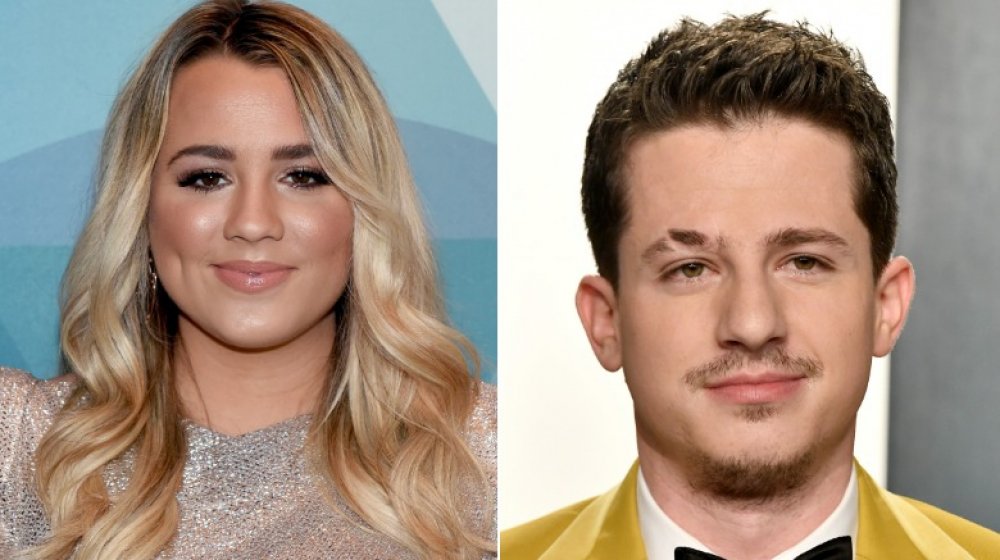 John Shearer/acma2020, Frazer Harrison/Getty Images
You have likely heard the collaboration of the version of Barrett's hit song on the radio. The young powerhouse and the seasoned musician recorded the track virtually in April given the pandemic. So, no, the duo has never even met in person. Their performance at the CMA Awards on November 11 will mark not only the first time the world sees them together, but that they see one another. About details of the exciting performance, Barrett commented at a virtual media event, "Your guess is as good as mine on all that!"
Despite the jitters and uncertainty, Barrett shouldn't stress, since she is a pro. The soon-to-be new mom has been performing since she was 11 years old according to Taste of Country. And the relative newcomer to the country music scene is already crushing her goals, having said last year she "hoped" (see what we just did there?) to perform at the 2020 CMAs, or to be nominated.
And it's been quite a year for the American Idol alum, with her song "I Hope" hitting number one. Meanwhile, the track is nominated in the category of Single of the Year, up against Miranda Lambert's "Bluebird," "The Bones," by Maren Morris, and "10,000 Hours," by Justin Beiber and Dan + Shay. Barrett is also up for New Artist of the Year, according to the show's official page.