Here's Why Lee Rosbach Replaced The Original Below Deck Captain
Captain Lee Rosbach is the definition of a proper gent. The confident leader is the reason Below Deck has sailed through several successful seasons without incident (at least, nothing outside the bounds of typical reality show shenanigans). The so-called "stud of the sea" is such a stalwart on the hit Bravo show that it's nigh on impossible to imagine setting off on a charter without him. When his right-hand woman, chief stew Kate Chastain, departed from the series, Rosbach was left adrift — but he kept his mind on the job, as always. 
"Working on a TV show has been a learning experience, but at the same time, it hasn't changed who I am or what I do," Captain Lee wrote in his 2018 book, Running Against the Tide: True Tales from the Stud of the Sea (via The Daily Dish). "First and foremost, I'm still a captain, a sailor. Whether there are cameras there or not, I do my job ... and I'm exactly where I want to be." 
Rosbach can withstand anything, from demanding guests to inclement weather, all while effortlessly commanding a crew of amorous twenty-somethings. The show simply wouldn't be the same without him at the helm, which is why it's so shocking to learn that the beloved reality star originally wasn't supposed to lead the charge at all — nor did he want to, in fact.
The original Below Deck captain was replaced right before shooting
The Below Deck producers originally wanted Season 1's first officer, Aleks Taldykin, a younger and more handsome man in their eyes, to commandeer the super-yacht. As Captain Lee's No. 2 explained to Vulture, Rosbach apparently didn't love the idea of "playing" captain on a reality show. Taldykin reminisced, "Lee was really p***ed, which was really funny because now he loves it." 
It turns out that Rosbach was asked to take over right before filming began, because the boat's owner wasn't entirely sold on Taldykin, in spite of his qualifications. As Captain Lee later explained on Reality Checked with Amy Phillips (via The Daily Dish), "I was a captain on a yacht that Bravo had chartered for the show, for the original series, Season 1, and through one reason or another, the captain they had casted and hired that was going to do the show couldn't fulfill his obligation." He went on to recall, "They're scrambling, trying to find a captain. Things aren't going so well. And they said, 'Well, what about him?'" 
Below Deck's Captain Lee Rosbach had to do what he was told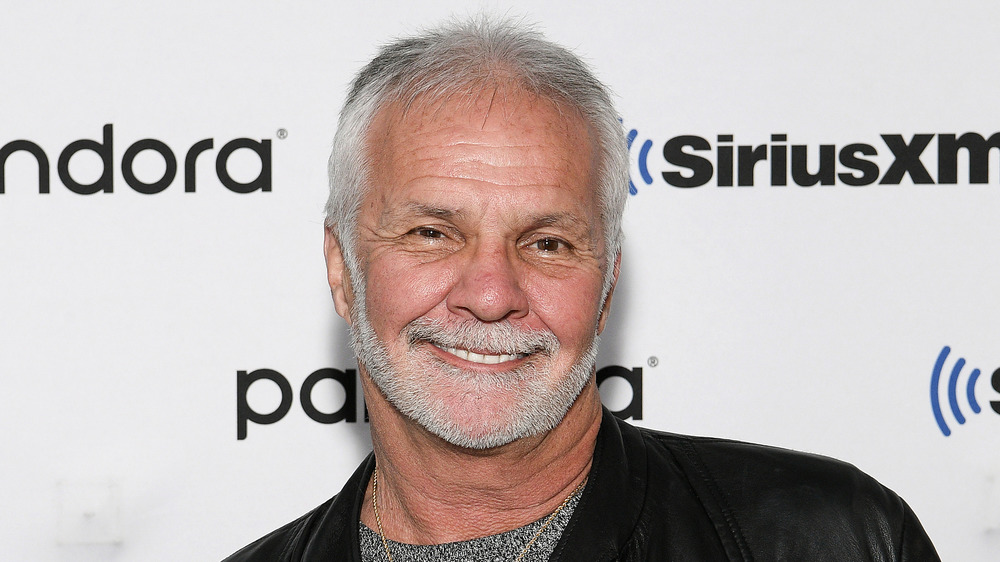 Dia Dipasupil/Getty Images
Captain Lee Rosbach confirmed Aleks Taldykin's story on Reality Checked with Amy Phillips, admitting he wasn't "overly thrilled" about being on the show at first (via The Daily Dish). However, he added, "They asked [my boss, who was the owner of the yacht], 'Well, how does Lee feel about being on TV?' And my boss just looked him dead in the eye and said, 'He feels just fine about being on TV.'" Put on the spot, Rosbach agreed to the televised stint, telling host Amy Phillips, "So it was purely an accident. Stars just lined up."
The switch-up, as longtime fans of Below Deck can attest, proved a genius move as Captain Lee shot to fame as the show's breakout star. His no-nonsense attitude endeared him to viewers who expected a captain to rule with an iron fist. As Rosbach opined with Vulture, "Yachting isn't for everybody, and there's a lot of pressure because you've got a lot to do and a very short time to get it done. Some people can handle it, some people can't."