Reba's CMA Awards Looks That Everyone's Talking About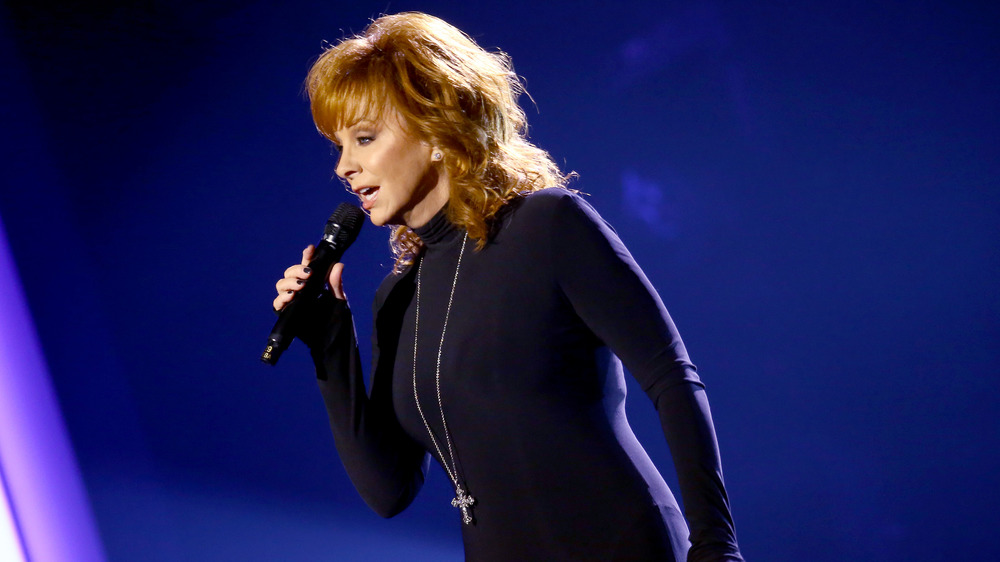 Terry Wyatt/Getty Images
One of the best parts about watching awards ceremonies is the style. Whether it's a red carpet uniform, a performance outfit, or an audience member's fashion-forward selection, studying stars' outfits is the kind of voyeurism that's permitted (and kind of encouraged). It's exciting to admire, observe, and lust after the gowns, pantsuits, and other chic fashion choices celebrities put plenty of energy into choosing. During this year's 54th Country Music Association Awards, Reba McEntire stole the show with several ensembles that were a mix of gorgeous jewel-toned fabrics, sparkling embellishments, and fully bedazzled materials.
McEntire has received compliments from fans and onlookers in the past for her red carpet attire, and despite 2020's odd version of the show framed by the pandemic, she went all out with her sartorial choices. From the moment she arrived to her opening speech, and every performance and quick whip after, McEntire could be seen donning a covetable dress. Take a peek, below, at her fashion picks for the evening.
Reba wore a dazzling green gown and navy turtleneck dress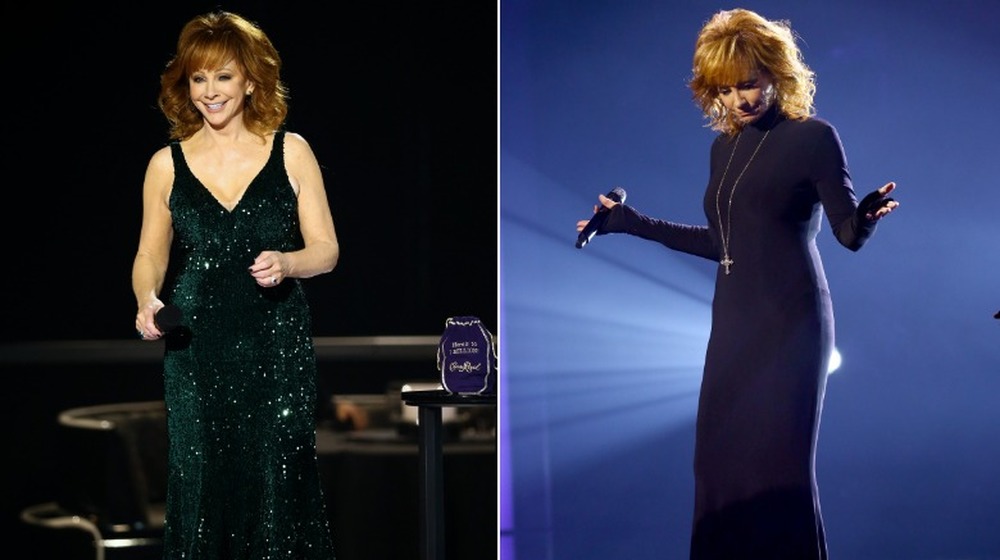 McEntire rotated through a stunning selection of gown choices throughout the night, two of which embodied the prettiest jewel tones. Her emerald green gown featured a svelte silhouette and V-neckline. It was adorned with a smattering of green glitter, and with it, she wore two shining rings that mirrored one another on each hand. Following suit in the jewel tone department, she selected a dress in a deep navy color. She kept to the minimalist theme of it, adding no accessories save for a cross necklace.
Reba donned a dazzling high-low dress and bedazzled bodice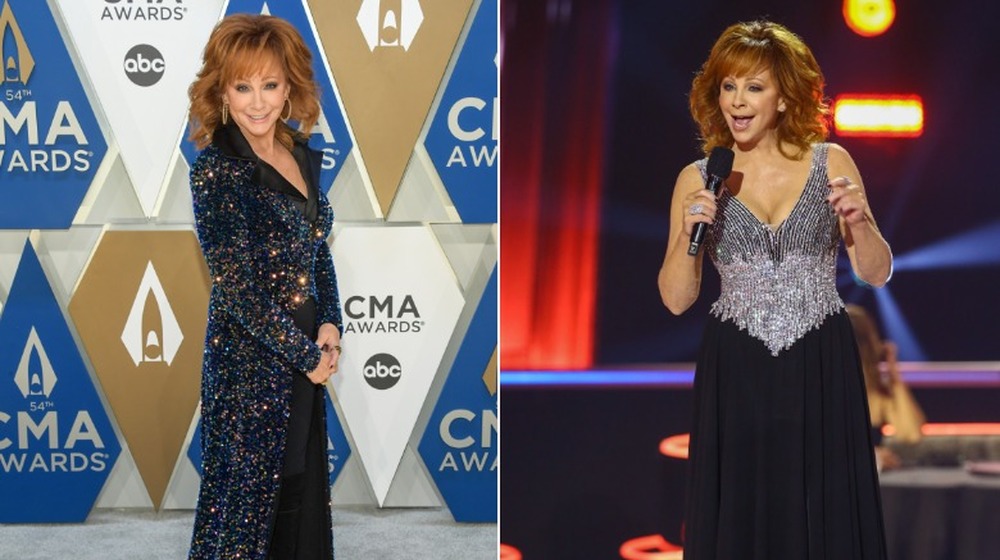 McEntire piled on the sparkle from the start and continued throughout the night. In front the step and repeat, she appeared in an outfit featuring a high-low blazer top that melded into black pants towards the bottom. It was coated in sparkles, giving it the look of a star-studded night sky. Her hoop earrings were the perfect choice to pair with it as it didn't take away from the look, but still added a bit of interest up top. During her presentation, she stuck with a black skirted dress, but rather than a dark blue top, she swapped it out for a glimmering bodice, made up of icy silver crystals.
Reba rocked a sparkling silver gown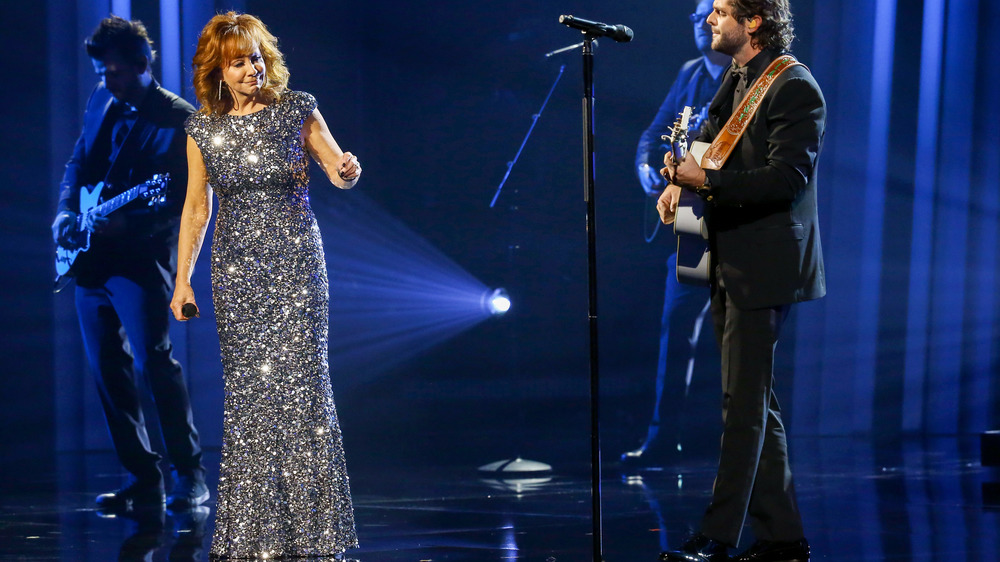 Terry Wyatt/Getty Images
It's nearly impossible to choose a favorite from all the ensembles McEntire went through during the evening affair, but this silver number would be high up there. With capped sleeves and a barely-there flare at the bottom of her skirt, this silvery gown was a major show-stopper. While she performed alongside of Thomas Rhett, the light struck her dress, magnifying the mega sparkle and making for a memorably stunning awards show look.