Alex Trebek's Wife Has A Heartfelt Message For Fans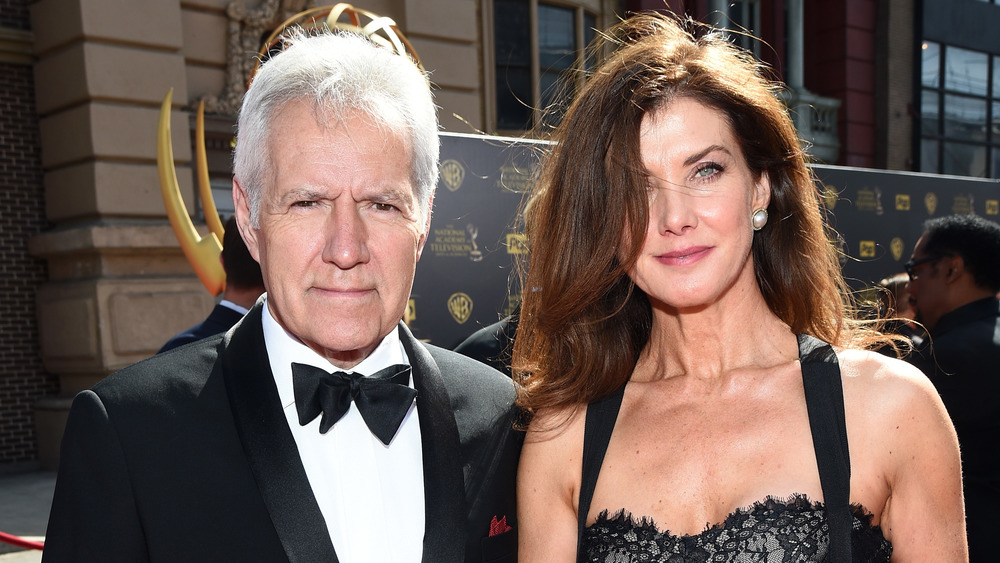 Michael Buckner/Getty Images
In the wake of the Jeopardy! host's tragic passing, Alex Trebek's wife Jean has taken to Instagram to share a beyond-gracious post and reward fasn of the iconic TV personality with a throwback photograph (via People). The heartbroken widow posted an image taken at her wedding to Trebek 30 years ago, and captioned the sweet shot with truly selfless words.
"My family and I sincerely thank you all for your compassionate messages and generosity," Jean began her heartfelt statement, adding, "Your expressions have truly touched our hearts. Thank you so very, very much." She signed the short but poignant post, "Many Blessings to all, Jean Trebek."
This is the first social media post Jean has shared since losing her husband to stage 4 pancreatic cancer over the weekend. Since Trebek's untimely death, the world has spoken up about how much the longtime quiz show emcee meant to them. Both celebrities and fans alike shared nothing but kind words and memories of the man Jean called her husband for three decades
Alex Trebek was "in awe" of how Jean handled his illness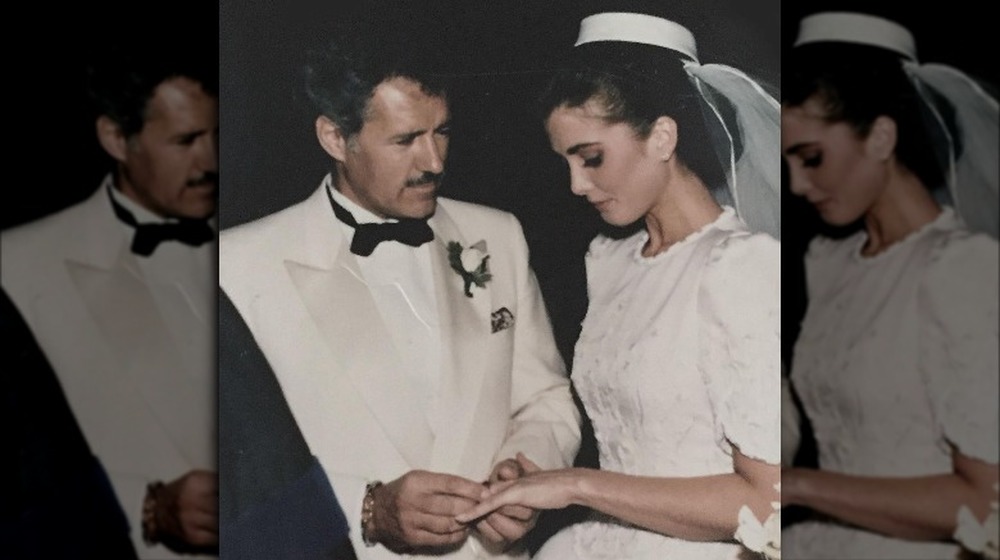 Instagram
Jean Trebek and her famous husband clearly had an amazing marriage, with the 80-year-old saying about his longtime mate, "She's a saint. She has so much goodness in her that she is always giving out, always putting out to help me get over difficult moments, and there have been some difficult moments. I'm just in awe of the way she handles it."
It seems even after the Canadian's death, Jean, who according to Page Six noticed her husband's symptoms nearly a year before his official cancer diagnosis in 2019, is still handling things beautifully.
Comments to her tenderhearted post were equally sincere. One follower sweetly shared that love doesn't end on earth, with another writing, "Alex will live on in our hearts." A commenter reminded Jean, who once wrote her husband's diagnosis was a "constant reminder of how precious life is," she is not alone, and many sent love and prayers her way.