What You Need To Know About Jeopardy! Star James Holzhauer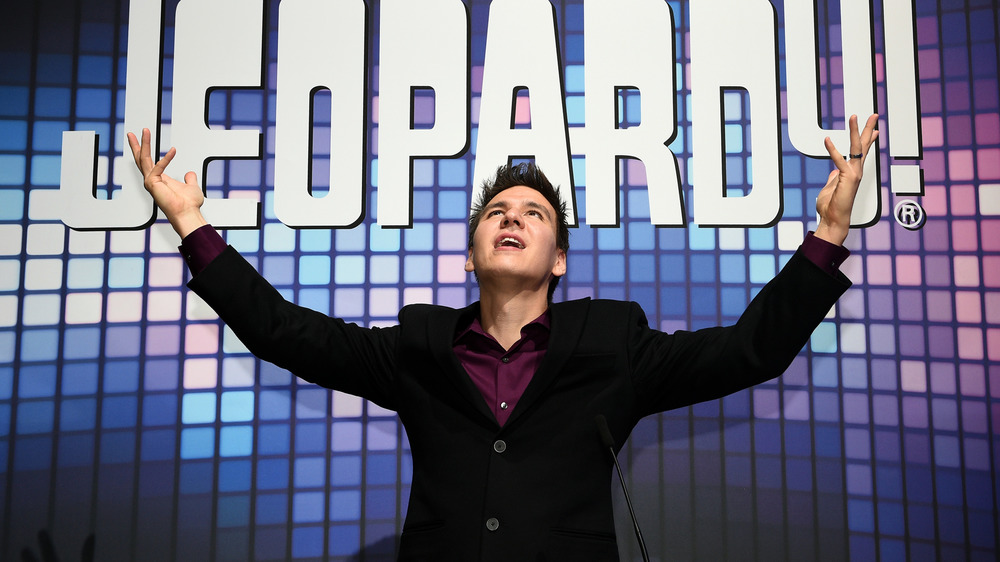 David Becker/Getty Images
James Holzhauer has +2500 odds of becoming Jeopardy!'s next host, according to the New York Post. The Jeopardy! legend tweeted a heart-wrenching tribute to Alex Trebek after his passing on November 8. "It was one of the great privileges of my life to spend time with this courageous man while he fought the battle of his life. You will never be replaced in our hearts, Alex," Holzhauer tweeted. He described his friend and the former Jeopardy! host as "an impartial arbiter of truth and facts in a world that needs exactly that."
All mathematical odds aside, it seems unlikely, for another reason, that Holzhauer will step into Trebek's shoes. TV Insider reports that Holzhauer alongside Jeopardy! gods, Ken Jennings and Brad Rutter have committed to being "Chasers" on the new ABC gameshow The Chase. While we're not sure when exactly it'll grace our TV screens, we do know that ABC describes The Chase as "a heart-racing quiz show where three competitors must pit their wits and face off against the Chaser, a ruthless quiz genius determined to stop them from winning cash prizes." Other than, presumably, preparing for his appearances on The Chase, these days Holzhauer is busy supporting his local community. "I think the best thing that's changed about my life now is that my wife and I have gotten the platform and the money to help out just a lot of people in the Las Vegas area who need the help," Holzhauer says in a Twitter video. 
This is how much James Holzhauer won on Jeopardy!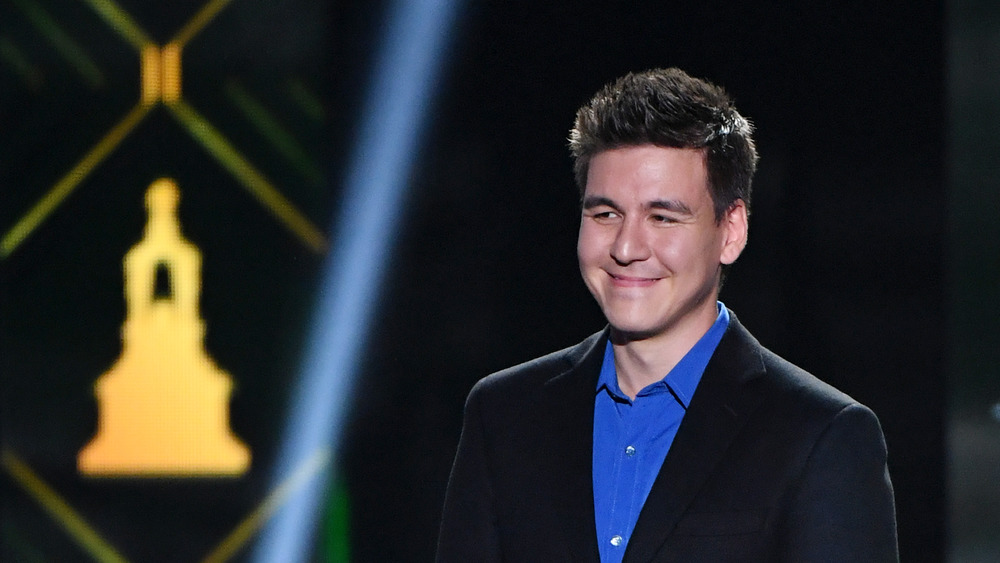 Ethan Miller/Getty Images
When James Holzhauer beat Emma Boettcher and Francois Barcomb in 2019's Tournament of Champions, he collected a $250,000 prize. According to CNN, the win put the legend's 2019 Jeopardy! earnings at over $2.7 million, just behind Ken Jennings' $3.3 million and Brad Rutter's $4.6 million. 
Even if Holzhauer doesn't hold the record for most money made on Jeopardy!, he's blown other records out of the water. After a 32-game winning streak during which he averaged $77,000 per game and answered questions correctly 97 percent of the time, Holzhauer set the record for most money ever won by a contestant in a single episode. Per The New York Times, he not only holds the number one spot, but also the next 15. 
No one can say Holzhauer didn't work at it. It took The Jeopardy! six years to get on the show, says another, reports The New York Times. He practiced for it at home, using a mechanical pencil as a buzzer. And Holzhauer's strategy for winning was next to flawless. "Play fast, build a stack, bet big, and hope for the best," Holzhauer explained to The Atlantic, "In my mind, playing a seemingly risky game actually minimizes my chances of losing."It helps that Holzhauer's background is in sports gambling. "The real advantage I draw from my job is that I don't have a mental block about betting $38,314 on one trivia question," Holzhauer once told Wired. "It's only money."
Meet James Holzhauer's family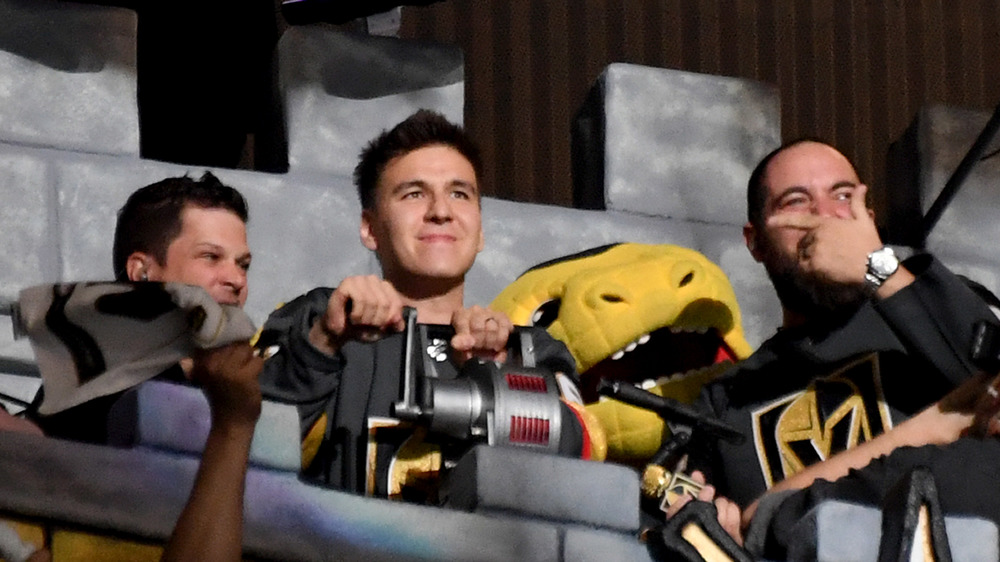 Ethan Miller/Getty Images
James Holzhauer has his priorities straight, and everybody who watched him play Jeopardy! knows it. Part of what made the star contestant so beloved was his tendency to calculate wagers based on significant dates, for example his daughter's birthday (via The New York Times). 
Holzhauer shares his daughter with wife Melissa Sassin, who's a game-show pro herself. Per Heavy, in 2014, Sassin competed on Who Wants to Be a Millionaire?, and managed to bring home more than $28,000. Holzhauer met Sassin in 2011 when he took a break from sports betting, and went to Thailand for the summer to teach English. They got married a year later, and had their daughter in 2014.  "When he got married and had a kid was where you really saw him grow up a lot," his brother, Ian, reflect to The New York Times. 
Holzhauer's not just a devoted father, he's also an uncle. CBS reports that his brother, his wife, Julie, and their four children avidly watched James' Jeopardy! run. Not only that, but the family organized Jeopardy! watching parties at a local pub in Naperville, Illinois. "I am blown away by how well he's done," father James Juergen Holzhauer told The Chicago Tribune at one such party. "I didn't think he would get as far as he has." Blown away, but not surprised. "At age 2 he knew his numbers, and he was reading at age 3, Juergen Holzhauer explained."We knew he was exceptional."