Here's Why Fans Are Calling Billie Eilish's New Song Bad Guy 2.0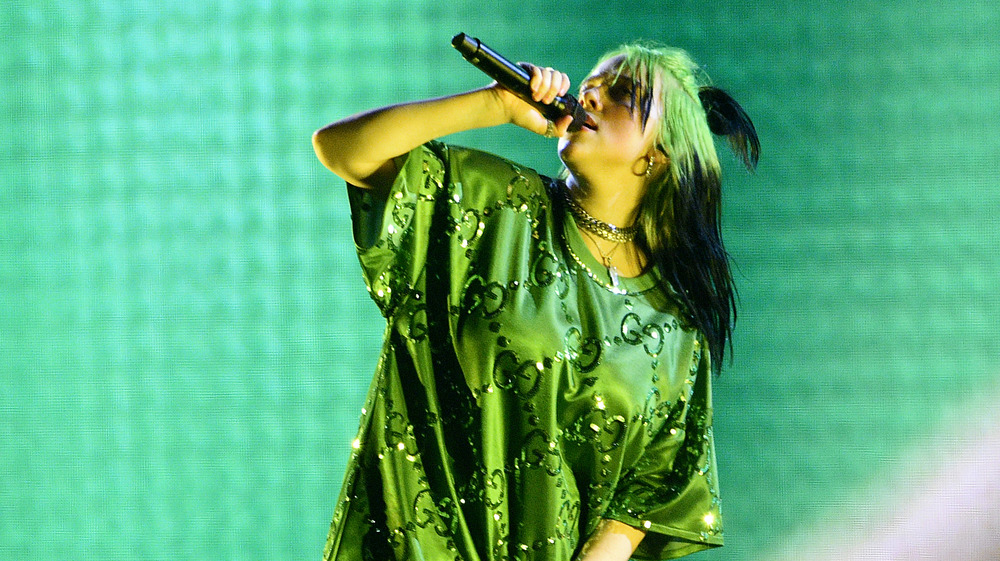 Kevin Mazur/Getty Images
Billie Eilish burst onto the scene with her unavoidable, chart-topping hit single "Bad Guy." And, in spite of doing plenty of interesting things in the meantime, including performing a Bond song and breaking the internet after going out dressed like any other twenty-something, which triggered yet another discussion about body positivity, fans can't get over that song. Now, Eilish is back with another banger, the highly-anticipated "Therefore I Am." 
Naturally, though, fans of the super-unique singer-songwriter have convinced themselves that this is "Bad Guy" 2.0 and are rallying on social media to let everybody else know, too. Rather than thinking the new single is a retread, however, Eilish's legions of diehards simply want to ensure she gets her due and that "Therefore I Am" is just as big, if not bigger, than her most famous song. If nothing else, it's certainly as catchy as "Bad Guy." 
Fans are losing their minds over Eilish's new song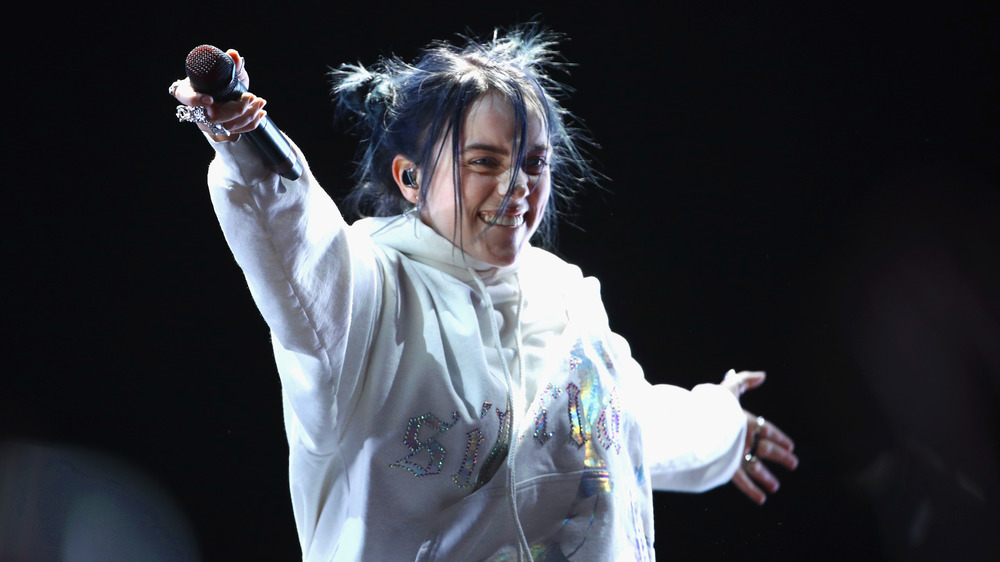 Rich Fury/Getty Images
Sweetening the deal, Eilish released a fun music video alongside "Therefore I Am," which shows her dancing around an empty mall, partaking in some free food, and causing all kinds of chaos, in a cheeky nod to the ongoing COVID-19 pandemic (YouTube Music advises she actually directed the low-budget effort herself). As Elite Daily notes, the release comes hot on the heels of "My Future," which the diminutive singer performed live at the Democratic National Convention, a hopeful wish for, well, the future. "Therefore I Am" is a more somber affair, meaning it's also more classic Eilish.
Twitter fans flocked to gush over the latest brooding, downtempo effort from their fave, with one enthusing, "THEREFORE I AM GONNA BE AS HUGE AS BAD GUY MANIFESTING," while another argued, "Therefore I Am is the next Bad Guy wait and see." They even referenced Eilish's growth as an artist, suggesting, "Billie's new song sounds like bad guy's prettier older sister," and even "Billie new song sounds like a bad guy b side but I don't mean that in a bad way." Her song "Bad Guy" racked up over one billion views so Eilish's fans need to get busy to get "Therefore I Am" caught up.