Doja Cat's Big AMA Win Has Twitter Seeing Red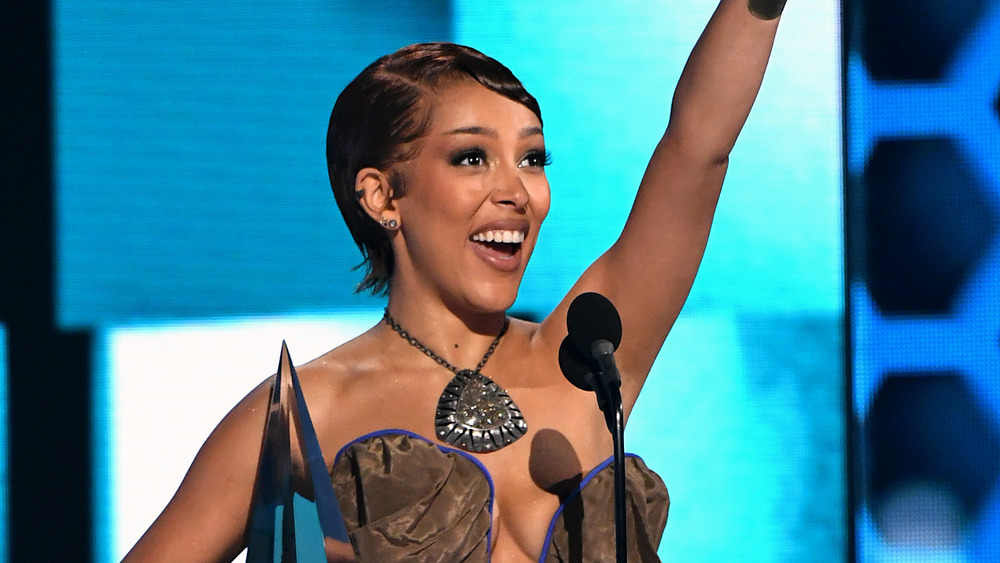 Kevin Mazur/Getty Images
This year's American Music Awards had viewers on the edge of their seats, hoping to see their musical favorites take home their deserved awards. Amongst the many talented nominees of the evening is Doja Cat, a name that is just beginning to seep its way into households. She's a 25-year-old artist from Los Angeles that has very quickly become a fan favorite. One of her debut songs that circulated the internet in 2018 was the quirky "Mooo!" (via YouTube) which, while we all laughed along to it, we couldn't help but admit that it was a bop (via MTV). Then over the past year or so, Doja has made her way onto TikTok, her main hit song "Say So" being virally and obsessively remixed and danced to all over the app (via YouTube).
At tonight's AMAs, Doja took home New Artist of the Year which had fans absolutely thrilled. However, while most were happy for the up-and-coming artist to be recognized for her recent rise to fame, her winning of another particular award tonight left fans especially displeased.
Twitter is questioning how Doja Cat is eligible to win an award for a category she doesn't fall under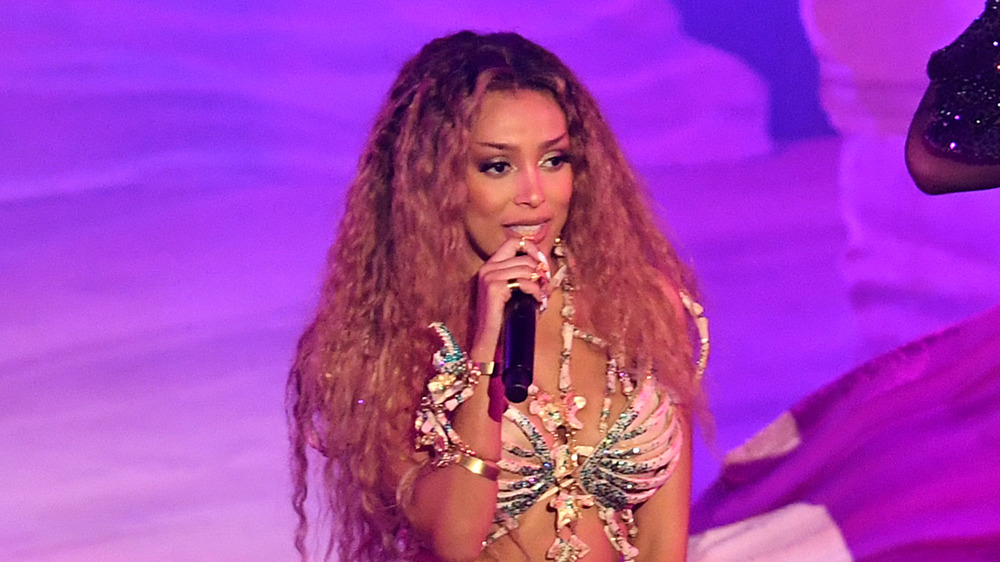 Kevin Winter/Getty Images
"Since when has Doja Cat been a Soul/R&B artist?! #AMAs" asked Twitter users alike after Doja Cat was announced the winner of Favorite Soul/R&B Female Artist. People were surprised that she won this award, as her genre of music hasn't typically been regarded as especially Soul or R&B — it has more widely been seen as having hip hop/rap influences, which is why this news left many scratching their heads (via AllMusic.com). 
Over the years, previous winners of this award have been Mary J. Blige, Alicia Keys, Beyonce, and Rihanna, all of whom stylistically fit the genre quite a bit more. Twitter seems to think that either of the other two nominees — Summer Walker or Jhene Aiko — would have been better suited to win the award (via Twitter).