Iggy Azalea Didn't Do Chanel West Coast's Rap Career Any Favors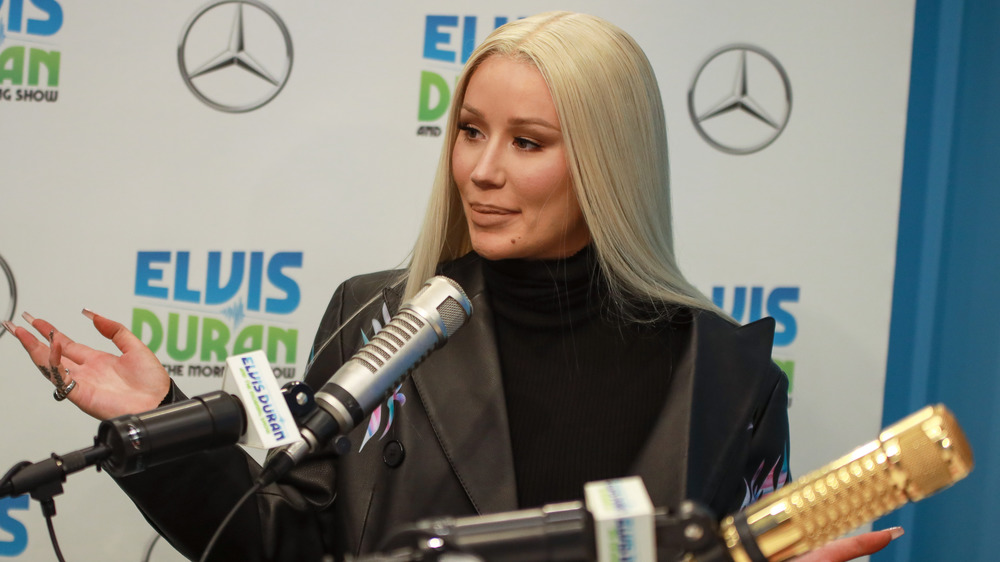 Jason Mendez/Getty Images
Once upon a time, Iggy Azalea was one of the hottest pop/rap stars on the scene. The Australian native went especially big in the summer of 2014, when her breakout track "Fancy" featuring Charlie XCX plus "Fancy" with Ariana Grande both snagged the top spots on the Billboard Hot 100, marking Azalea as the first to achieve such a feat since the Beatles. 
Azalea fell from the height of her pop stardom, however, by the next year, after several social media blunders and harsh questioning from the press regarding accusations of cultural appropriation. Even still, many aspiring rappers and pop stars still envied the position Azalea had built for herself, considering how much mainstream attention she had received and the status she had cultivated. 
One of those aspiring rappers was Chanel West Coast, who made somewhat of a name for herself on MTV's Ridiculousness. Around the time of Azalea's rise to fame, Chanel had been trying to break into the game as well, even getting signed to Young Money Entertainment, the record label founded by rapper Lil Wayne. Chanel's career never reached great heights, however, and the Los Angeles native believed that actually had something to do with Azalea. 
The industry saw Chanel West Coast as too similar to Iggy Azelea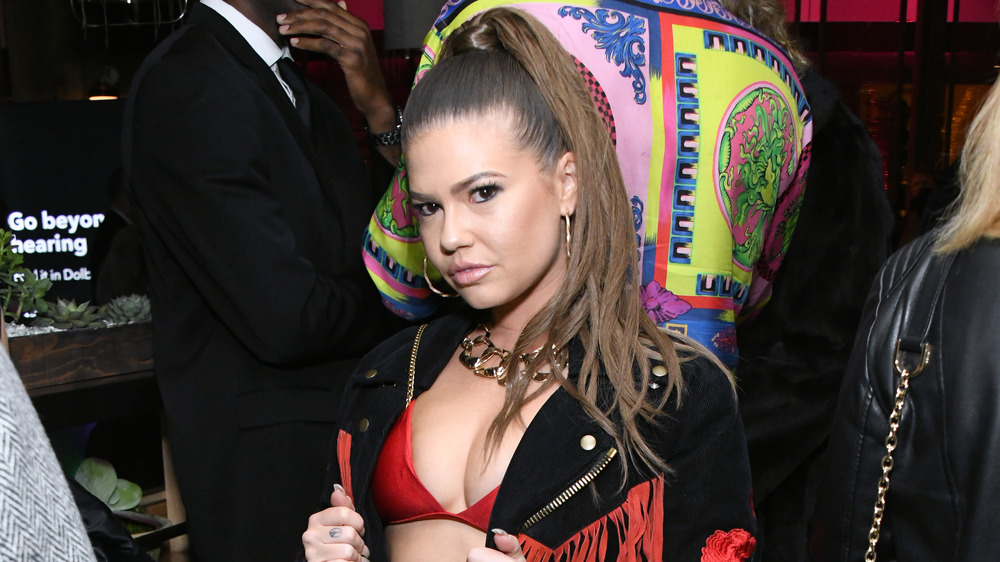 Araya Doheny/Getty Images
During the peak of Azalea's mainstream success, Chanel spoke to LA Weekly about her own career and the comparisons made between her and Azalea, detailing how much it frustrated her. "It looks like I'm the second, but really I've been doing this since I was 14 years old," she said.
The comparison to Azalea in the zeitgeist definitely didn't help Chanel's chances at pop stardom, especially since Azalea's career went downhill seemingly so quickly and dramatically. 
For the LA Weekly piece, journalist Amanda Lewis also seemed to be picking up on a sentiment about the two white rappers, exhibiting why they likely faced challenges at greater success. "Both cultivate an image that is equal parts baller and cheerleader; both borrow hip-hop tropes to somewhat boring effect: Middle-class white women rapping about their struggle to acquire labels and diamonds is about as edgy as a Sex and the City movie."
Moreover, Chanel claimed she was a better rapper than Azalea and would definitely beat her in a battle, shutting down comparisons to the "Black Widow" star in an interview with BlogXilla in 2014. "[I'd win], that's for sure. I've been doing this for a very long time, it's not something I just randomly decided to do out of the blue because I have a poppin' Instagram, so ... I think I would definitely win."