Chanel West Coast's Latest Rap Has An Important Message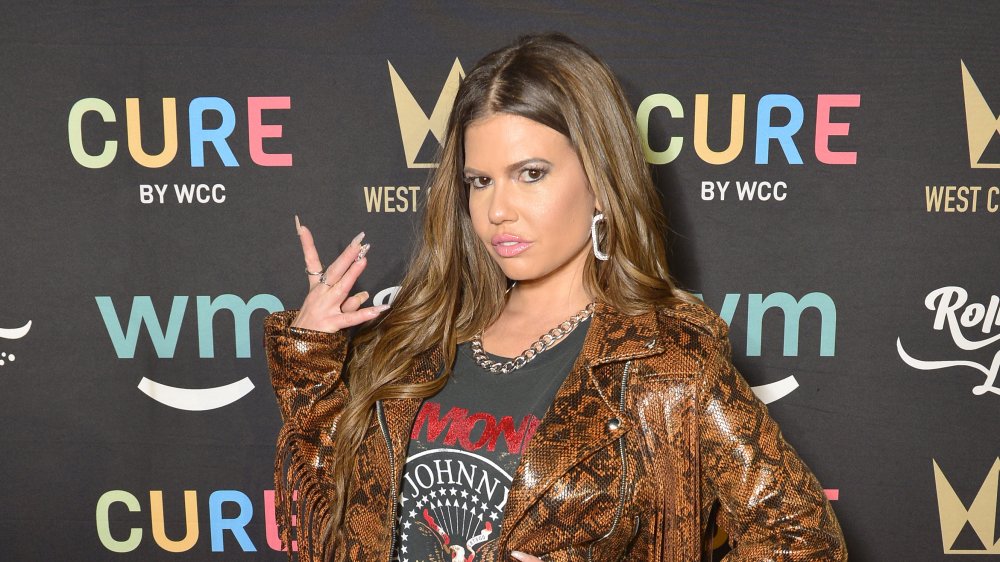 Jerod Harris/Getty Images
Snoop Dogg lent his hit track, "Drop It Like It's Hot," to a Democratic campaign add (via People). Demi Lovato used her social media to post a voter guide. Hailey Baldwin Bieber took to The Gram modeling a voting face mask. Pharrell Williams photographed himself in a "Use Your Vote" shirt. Taylor Swift made her Instagram followers cookies with Biden and Harris' campaign logo stenciled on them in frosting. As for Chanel West Coast?
If nothing else, you probably associate the rapper and model (otherwise known as Chelsea Chanel Dudley) with the lyrics that led Sharon Stone to sue her (via Newsweek). Now, she's making waves for something else. On October 9, 2020, Dudley took a social media break from posting pictures of herself in pools on pink blow-up floats, in boats in Louis Vuitton, and boarding planes in booty shorts. Instead, Chanel West Coast Instagrammed a rap, urging her 3.5 million followers to "Join the #voteaboutit challenge on Triller to help @levis and @triller get out the word to vote."
What Chanel West Coast's new rap says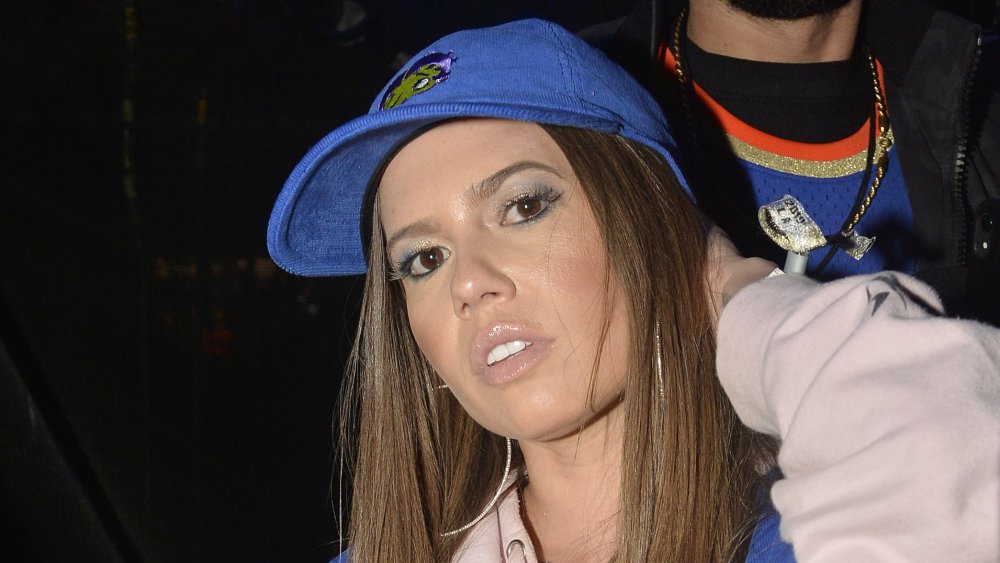 Jerod Harris/Getty Images
"Our country needs some love, our country's divided," Chanel West Coast raps in her post, "It's time to all stand up, together we fighting, for unity and freedom we supposed to be united," she continues, imploring her listeners, "right now uninformed peoples opinions collided, let's get our facts and make decisions that will lead us to change, we're all one, all bleed red, inside we're the same." 
Is this a new, more political direction for the rapper? It could be. On October 12, Chanel West Coast posted a follow-up video. In it, Dudley dances to Megan Thee Stallion's track "Don't Stop" while wearing a "VOTE" shirt. Her fans are loving it. "Yo that was dope ma political lyrics," wrote one, impressed follower after listening to her get-out-the-vote rap. "I love your message and refreshing you stay neutral without any bias, I respect you," applauded another. "Thank you," wrote a third, "for using your platform to actually push people to educate themselves, collect the facts, then make a decision instead of just telling people who to vote for like other celebs."