Why Fans Think Darcey Silva's Engagement Is Over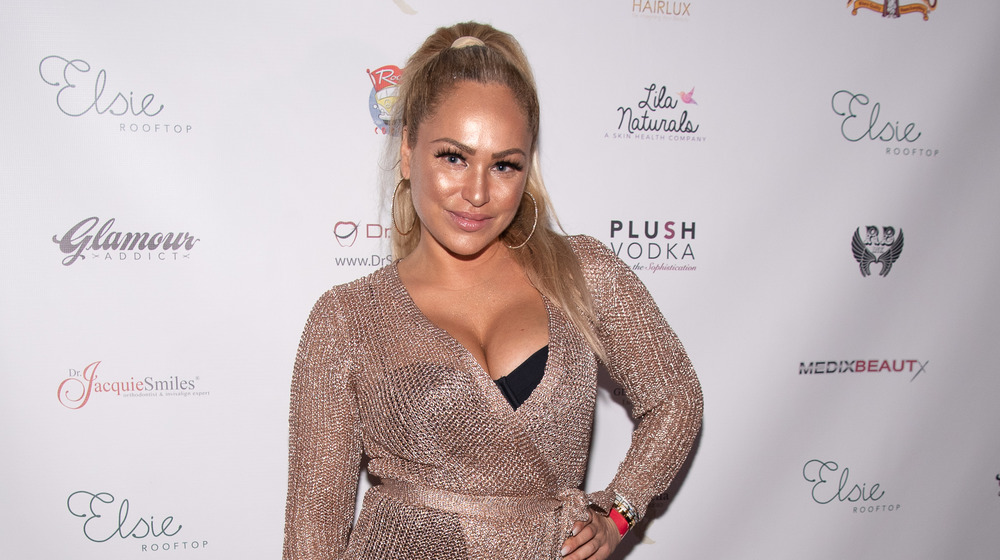 Dave Kotinsky/Getty Images
For the past few months, reality TV star Darcey Silva has been engaged to model Georgi Rusev, whom she called the man of her dreams. Well, while nothing has been officially confirmed, eagle-eyed fans are beginning to believe that the engagement might be over.
This would be pretty devastating news if true, as audiences have seen Silva have her heart broken on national television more than once. It started with an on again, off again relationship with the emotionally abusive Jesse, then an incredibly tumultuous relationship with Tom that ended in flames, both relationships playing out via on 90 Day Fiancé: Before the 90 Days. Silva is now sharing the details of her life on her series, Darcey and Stacey, a spin-off that follows the lives of the twins. This is where the majority of Silva and Rusev's relationship has been documented, which is why it wasn't especially surprising to learn that they had become engaged.
But what went wrong? Here's what happened between the couple that has led fans to believe the engagement is all over.
Darcey Silva and Georgi Rusev don't appear to be following each other on social media
It's 2020, an era inundated with technology and social media, and who you're following — or not following — on social media can be incredibly revealing. Well, in the case of Silva and Rusev, this couldn't be more true. According to ScreenRant, it would seem that the Bulgarian model is no longer following Silva on Instagram.
Over the past month, there have been rumors upon rumors that the couple has split, but they've both done their work to deny these kinds of comments. At the beginning of November, upon rumors circulating that the couple was no more, Silva posted a photo of the two on Instagram saying, "True love and soulmates forever!" (via InTouch Weekly). But we're not so sure that fans are buying it anymore. Rusev recently posted a picture of the two of them in a selfie, saying: "When two people love each other, they always going to find a way ...!" Both Silva and Rusev have since set his Instagram to private (via ScreenRant).
Their relationship has been very on again, off again via Instagram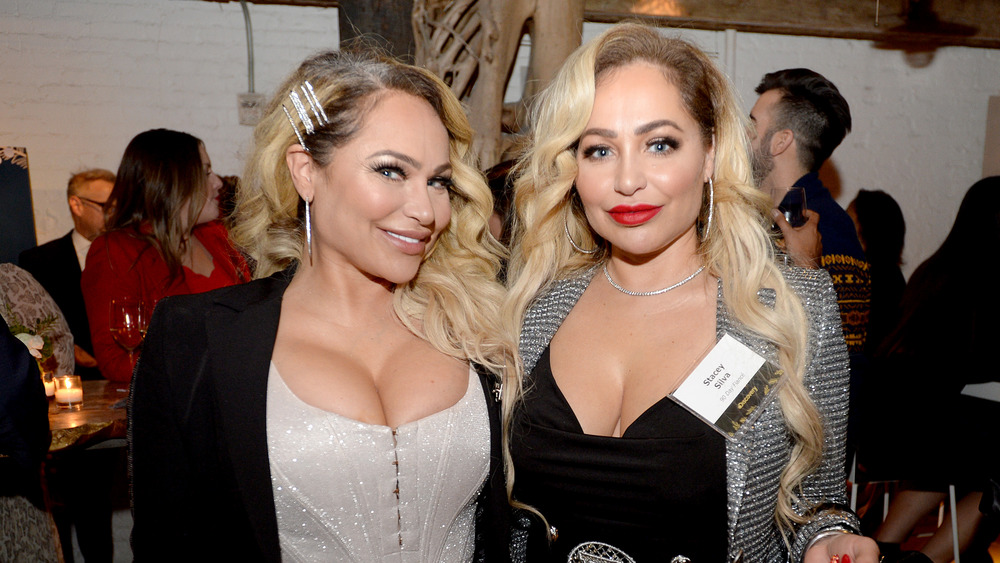 Brad Barket/Getty Images
In addition to a lack of reciprocated social media following, Silva has also posted some weirdly cryptic comments on her (ex?) fiancés Instagram, perhaps most notable being: "Well, body language tells all. I tried and rather not be in this picture. Please take me off your page. Thank you" (per ScreenRant). If you're wondering what she's referring to, we also don't really know. Well Rusev kindly obliged the request and deleted what seemed to have been all of the photos of the couple together. But only days later, he put the pictures back up.
Silva posted a photo of the couple to her Instagrams saying, "True love and soulmates forever!" Her fiancé wrote, "Love you too babe .... can't wait for you to be my wife Mrs. Darcey Rusev!"
So in conclusion? We aren't really sure where Silva and Rusev's relationship stands at the moment. It could truly change at any minute, and we're excited to quietly Instagram stalk the couple in the meantime.