The Truth About Princess Margaret's Mental Health Struggle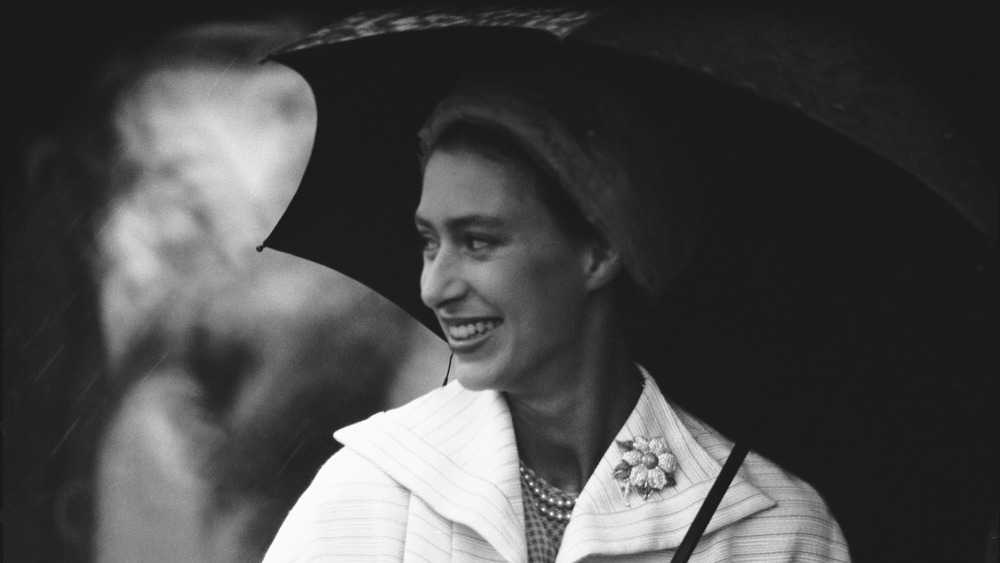 Victor Blackman/Getty Images
"It was inevitable; when there are two sisters and one is the Queen who must be the source of honor and all that is good, the other must be the focus of the most creative malice, the evil sister," Princess Margaret reportedly once told Gore Vidal (via The Guardian). You've watched The Crown. If you haven't, you have your marching orders. Princess Margaret's reputation grew into a specter as complicated as she herself undoubtedly was as a person. 
Princess Margaret was "gregarious" and "funny" claims Biography. She was "attractive," wrote The New York Times, in its obituary, calling her a "free spirit," who her friends admired for her "personal generosity, loyalty ... and her irreverent sense of fun." And yet, the media made quick work of Princess Margaret, speculating about her divorce, her affairs, and reveling in her vices. She partied (with Mick Jagger) drank and smoked relentlessly, "up to 60 ... cigarettes a day," whispered The Guardian. She was vain, gossiped Craig Brown, in his biographical portrait of the princess (via W Magazine). She "never wore any of her clothes more than once without having them cleaned," and would take her breakfasts in bed, only to get up around 11 a.m., and to be energized by "a vodka pick-me-up."  She required, says The Times, that all except those closest to her to call her "Ma'am." Her friends called her "Ma'am darling." She was the life of the party. Like all of us, she seems to have been intensely vulnerable.  
The truth about Princess Margaret's suicide attempt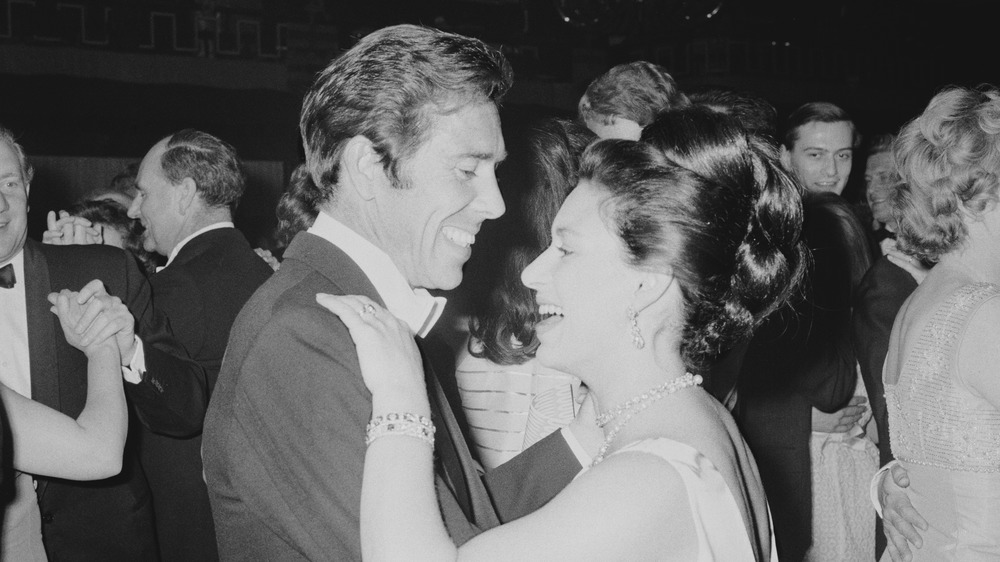 Len Trievnor/Getty Images
It's hard to separate gossip from truth. The Irish Times claims that, in the end, Princess Margaret's marriage was cruel, and her husband, Antony Armstrong-Jones, took to spying on her through a "hole in the wall." Helena Bonham Carter who plays Princess Margaret in The Crown is convinced that the princess did attempt suicide. "I think she suffered from real depression" Bonham Carter reflected to The Hollywood Reporter, "I think her friends ... confirmed that. She had a total breakdown when her marriage went bust, and I think she took the sleeping pills ... What she wanted was the pain to stop." Princess Margaret never admitted to it. She told The Telegraph, "I was so exhausted because of everything that all I wanted to do was sleep ... and I did, right through to the following afternoon.'"
Whatever the case, the princess was not just a victim. She also actively sought help when she needed it. In the aftermath of her divorce and subsequent nervous breakdown, Princess Margret sought out and received psychological counseling (via The Guardian). And while her last years were not, if you believe The Guardian, kind (Princess Margaret is reported to have become "confused and reclusive" before her death), neither can you call her life a tragedy. If Biographer Theo Aronson, is to be believed, Princess Margaret told the French filmmaker, Jean Cocteau, "Disobedience is my joy."  The princess disobeyed gloriously.
If you or anyone you know is having suicidal thoughts, please call the National Suicide Prevention Lifeline​ at​ 1-800-273-TALK (8255)​.