This Is How Ashley Biden Met Her Husband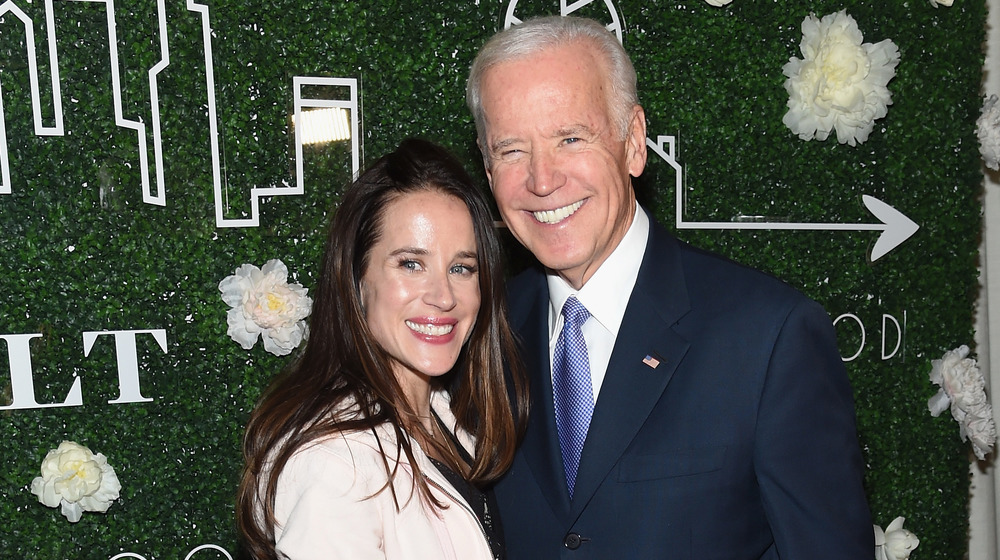 Jamie Mccarthy/Getty Images
Ashley Biden might have a famous surname, but for most of her life the youngest child of President-elect Joe Biden and his wife Jill has remained out of the spotlight. She's turned into a stunning young woman over the course of her father's celebrated political career, but it's worth noting that Biden has had a remarkable professional trajectory in her own right. She's a vocal and active social justice campaigner, fighting consistently for criminal justice reform and giving back to those in need.
Biden even founded her own charitable clothing brand, while simultaneously working as executive director of the Delaware Center for Justice (via Washington Examiner). Elsewhere, she delivered the keynote speech during the Women Rule 2014 Summit in Washington, D.C. (via YouTube). Biden is frequently spotted on her father's arm, beaming proudly, but there's actually another man in her life who's just as important to her, if not more so; her husband, Dr. Howard Krein.
Her brother, Beau, introduced Ashley Biden to her husband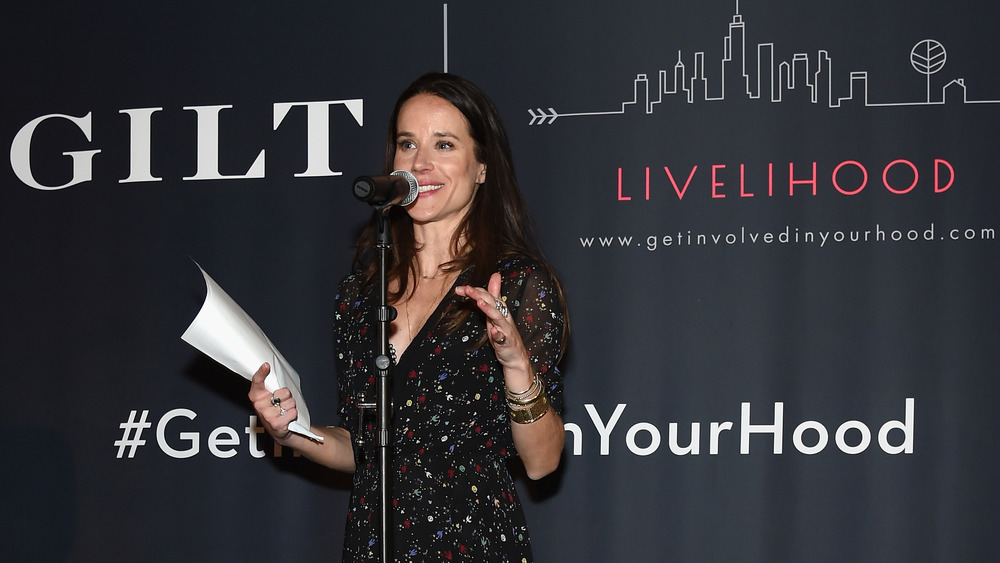 Jamie Mccarthy/Getty Images
According to People, Biden was introduced to Krein through her late brother Beau in the summer of 2010. HuffPost elaborates that the two met after Beau was hospitalized for a stroke. When his family arrived to check on him, Krein, a doctor who had become friendly with Beau during his time in his care, took a shine to his sister. Beau immediately tried to set them up but Biden wasn't interested. Eventually, though, she relented. And, just a year later, Krein proposed. People notes it happened at sunset on a cliff in Big Sur, with Krein getting the all-important seal of approval from Biden's father first. "This is the right guy. And he's getting a helluva woman," the then-VP reportedly said at the time.
Biden's father told Politico that he knew Krein was the one for his daughter right from the start, confirming he treats her with the utmost respect, which is hugely important. "From the moment he met Ashley, he treated her as an equal. He respected her opinion," he explained. The president elect also liked that Krein "made her laugh." The happy couple tied the knot in Delaware, in the same church where Biden was baptized, according to People. Krein specializes in facial plastics and reconstructive surgery, so his connection with the passionate social worker and their shared commitment to making a difference is clear.