A Million Little Things: How Darcy's Connection To Eddie Could Cause Friction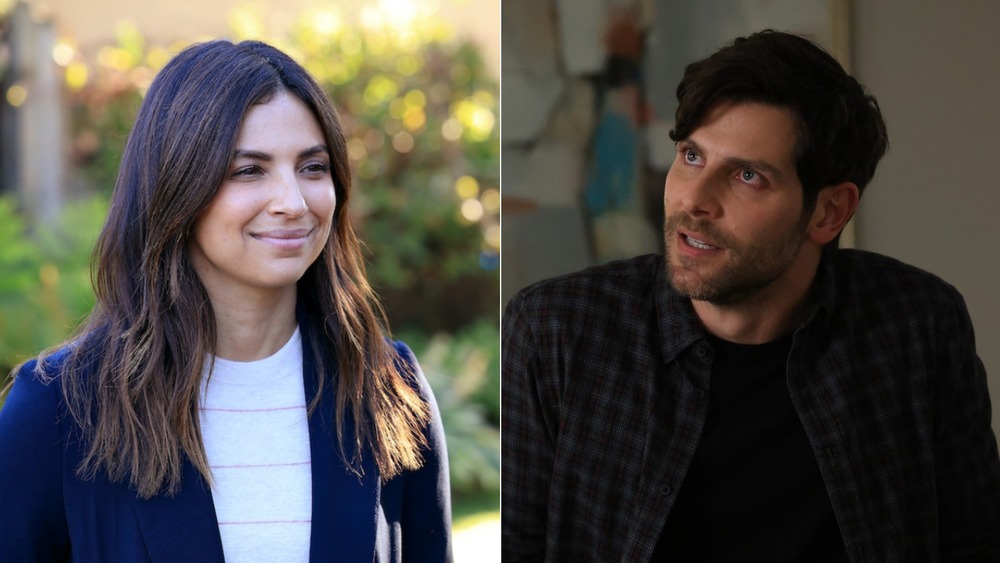 ABC/Jack Rowand
Season 3 of ABC's hit show A Million Little Things is switching things up by introducing a bunch of new characters into the mix. Although the action typically revolves around James Roday Rodriguez's Gary, Allison Miller's Maggie, David Giuntoli's Eddie, Grace Park's Katherine, Romany Malco's Rome, Christina Moses' Regina, and Stéphanie Szostak's Delilah, this time around the relationships between the incredibly close group of friends are really being tested as romance blossoms and business opportunities flourish. 
As Refinery 29 notes, one of the most notable new additions to the bulging cast is Floriana Lima's Darcy. Lima will be familiar to Supergirl fans, but she was previously on A Million Little Things, too. Now though, she's a series regular. Darcy fit into the group easily thanks mainly to the fact that she has a son around the same age as Katherine and Eddie's kid. However, her military background means Darcy frequently deals with PTSD. Meanwhile, Gary choosing her over ex Maggie has naturally caused issues. 
Not to mention, as Lima recently revealed, her connection to Eddie might be about to cause even more friction on the show.
Darcy might be getting a bit too close to Eddie on A Million Little Things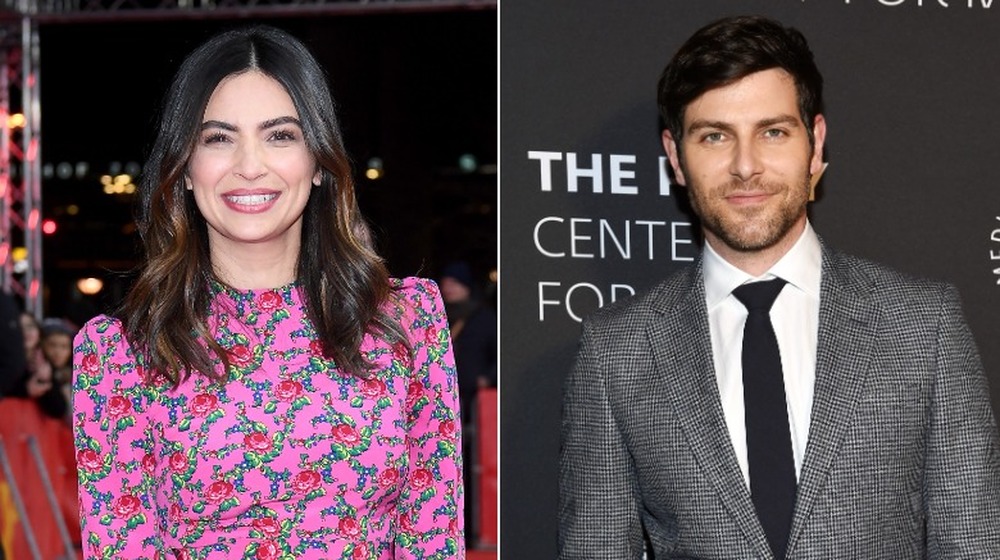 Matthias Nareyek, Amanda Edwards/Getty Images
In a December 2020 chat with TV Line, Floriana Lima acknowledged what A Million Little Things showrunner DJ Nash had already revlealed in relation to Darcy becoming Eddie's physical therapist after he's paralyzed from the waist down following a car accident. Considering Darcy is close with Eddie's wife, Katherine, and knows everything that happened between the couple (namely, Eddie's previous infidelity and fathering of a child with Delilah), this new development is sure to cause some problems. 
"Darcy definitely was the shoulder to cry on for Katherine, as we've seen, so she knows all of the details of what went down with her and Eddie and what Eddie did," Lima said. "As a best friend she's definitely like, 'I don't know about this guy.'" However, her character "wants to help out and help ease the pain in Katherine's life right now, so she knows that she's able to do this for Eddie. She's truly just doing it for her best friend." Although Darcy isn't sure whether she should trust Eddie — or if she even likes him — the dedicated medical professional is trying to do the right thing. 
Lima added, "The thing I've noticed with Darcy is that she's just pretty selfless. She's a helper. She's a fighter. She will always help her friends and the closest people in her life." We'll just have to tune in to see if Darcy's plan to help Katherine out causes more trouble in the long run.