Kelly Dodd Says This Is The 'Stupidest Thing I've Ever Said'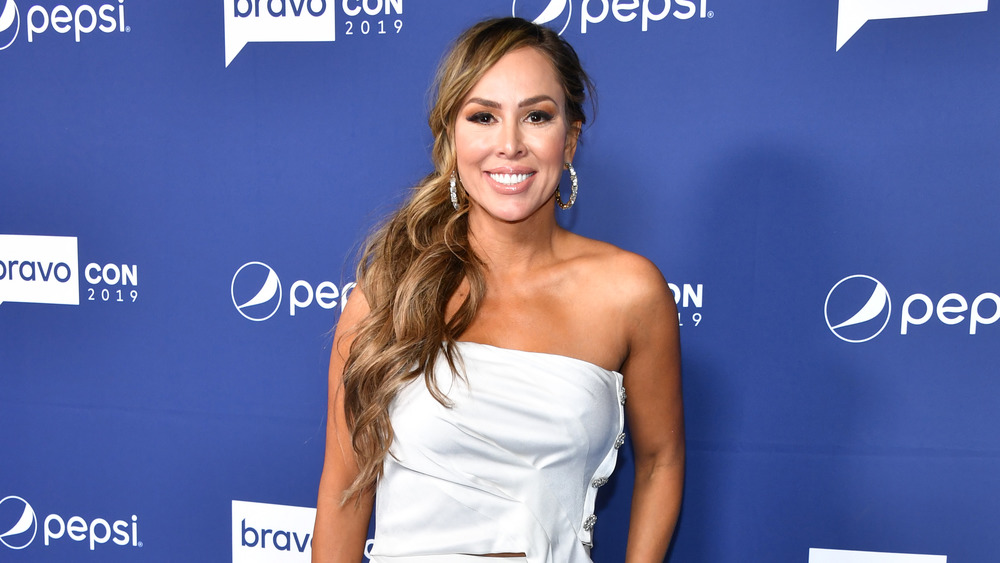 Dimitrios Kambouris/Getty Images
Andy Cohen did not take it easy on Kelly Dodd this past week on Watch What Happens Live with Andy Cohen. The Real Housewives of Orange County star was clearly uncomfortable in her seat during the interview upon being asked questions about her social media comments and certain problematic claims she has made about COVID-19. Cohen posed a question to her from a fan that says, "Does Kelly have any remorse for her 'God thinning the herd' comment about all the people who have been affected and lost people due to COVID?" Yep — Dodd really said that (via People).
In April, a fan asked Dodd on Instagram why she was flying and traveling during a global pandemic. In response, Dodd commented, "If it's dangerous why are the airlines still flying?" She continued in a separate comment, saying, "Do you know how many people died from the H1N1, the swine flu or SARS? It's 25% get your facts straight you are only hearing numbers not the reality! It's God's way of thinning the herd!" (via People). She very quickly deleted the comments, but unfortunately for her, writer Evan Ross Katz took a screenshot of the exchange and posted it to Twitter.
Dodd's mother contracting COVID has made her rethink past problematic comments
On Watch What Happens, Dodd responded to the fan's question by confessing that she completely regrets saying what she said. "In hindsight, it was the stupidest thing I've ever said," she admitted. The interview then took a shift when Cohen asked Dodd if she believes people should be wearing masks now in light of her mother being admitted to the ICU with COVID. In November, Dodd's brother Eric posted on Instagram that their mother had COVID. Since then, it would appear that she has been discharged from the ICU and that, according to Eric, "She beat COVID19" (via Instagram).
Cohen also asked Dodd about a hat she wore that read, "Drunk Wives Matter," a play on words referencing the Black Lives Matter movement. Fans were upset with Dodd and found the hat to be politically insensitive. Dodd claimed she didn't "buy or support the hat," despite having publicly worn it. Again, she apologized for this decision and said she supports Black Lives Matter as well as "equality."
Cohen summed up this interview pretty well when he said, "You've had such a bad run on social media ... at some point, it seems like you need to think before you post."