Kellyanne Conway Makes Surprising Admission About The Election Outcome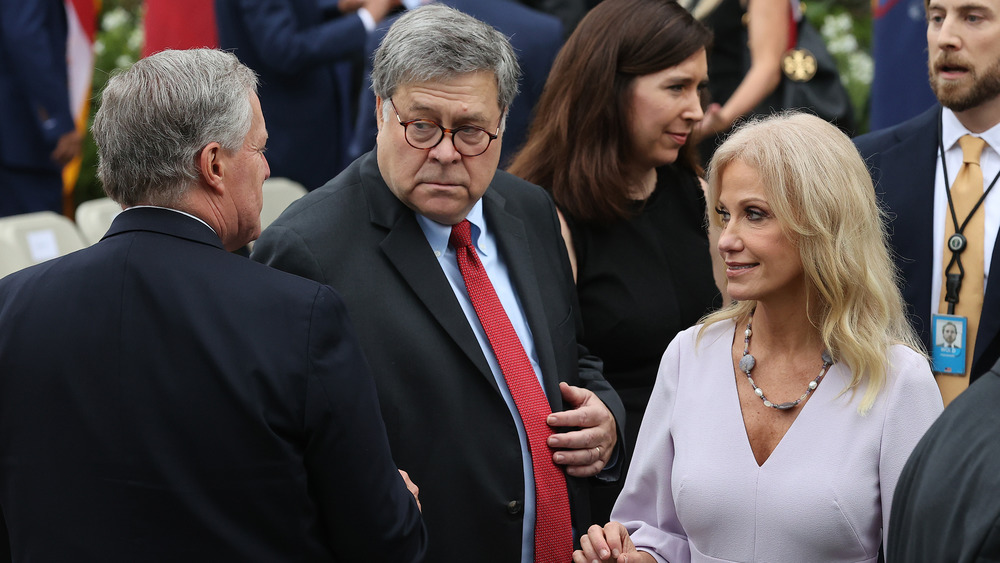 Chip Somodevilla/Getty Images
Kellyanne Conway made a name for herself during the last four years of the Trump administration as one of his longest-serving advisors and trusted counselors. And even after she officially resigned at the end of August, she was still very much a part of Trump's inner circle. She was even at the White House for the announcement that Amy Coney Barrett would ascend to the Supreme Court as a Trump nominee, and was one of those who later testing positive for COVID-19 (via CNN).  
Now Conway is back in the headlines after telling The 19th that while her old boss might have the legal right to challenge the elections, his Democratic rivals "will prevail." Conway said, perhaps somewhat surprisingly given Trump's stance, "The president wants to exhaust all of his legal avenues, as he has made clear many times. His team is doing that, and that is his right." She continued, "If you look at the vote totals in the Electoral College tally, it looks like Joe Biden and Kamala Harris will prevail. I assume the electors will certify that and it will be official. We, as a nation, will move forward, because we always do... You always need a peaceful transfer of democracy, no matter whose administration goes into whose administration"
Conway also indicated she would assist future administrations, saying, "If there's anything I can ever do to help ... they can count on me."
Conway is one of a few Trump allies who say they've accepted results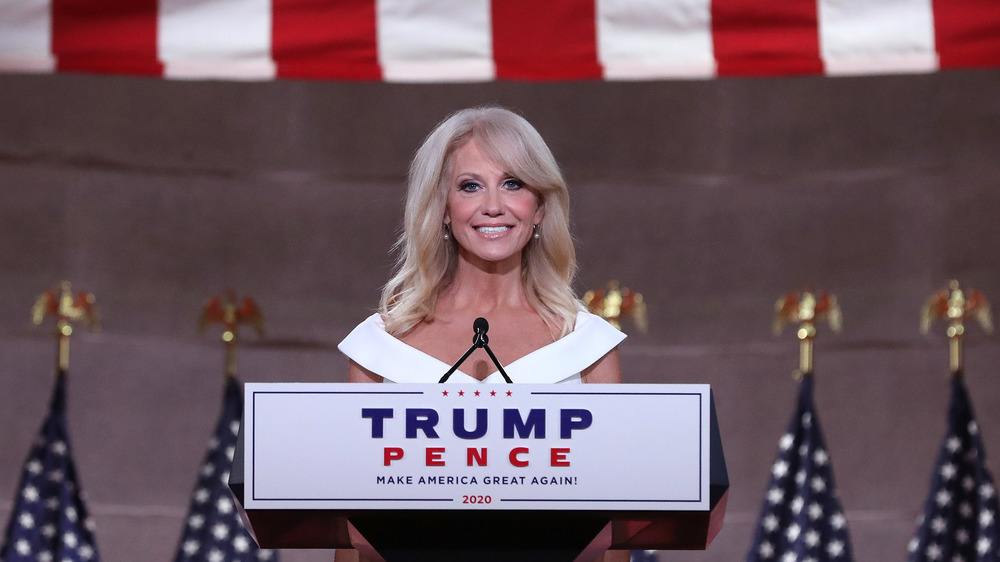 Chip Somodevilla/Getty Images
Conway's comments may seem largely symbolic to those who have considered the elections done and dusted after President-elect Joe Biden was declared the winner, but it is considered significant because she is one of a few of President Donald Trump's allies who have acknowledged that. Her comments also come three days after Attorney General William Barr broke with Trump and told the Associated Press that he hasn't seen "fraud on a scale that could have effected a different outcome in the election." That assessment goes against statements made by Trump and his personal attorney, Rudy Giuliani, that there was widespread fraud and plenty of voting irregularities (via The Washington Post).
Social media panned Conway's comments, with one user saying, "We as a nation must not allow them to issue rote PR 'apologies' and then rebrand. They have all conspired to damage our country." Another said, "How far have we, as Americans, fallen that we credit people for stating the obvious."