Kristen Stewart Caught COVID-19 While Filming This Movie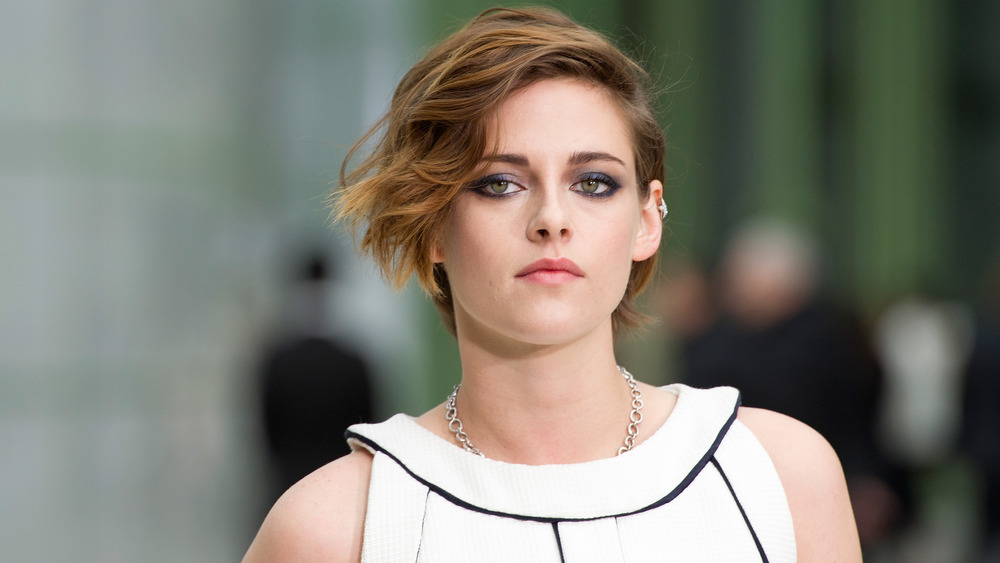 Kristy Sparow/Getty Images
First things, first. To all those of you who watched Happiest Season and thought that Kristen Stewart-as-Abby should have ended up with Aubrey Plaza-as-Riley, Plaza has a message for you. She recently lamented to Stephen Colbert, "look, I wanted it too, okay, I'm not going to lie, I wanted it very badly" (via YouTube). Movie director, Clea Duvall, has a message for you, too: "Do [you] want Abby to be with Riley or do [you] want to be with Riley? I mean, it also can be both" (via Variety). 
 The cat's kind of out of the bag, isn't it? As Plaza was talking to Colbert about the Hulu-hit holiday movie, she made a COVID-19 confession. It's at least the second of the sort that Colbert has been privy to while running a socially-distanced version of his late-night talk show. (Remember when Hugh Grant surprised Colbert by describing his experience with COVID-19?)  Aubrey Plaza has yet to come down with the virus that has, per The New York Times, infected 14.8 million Americans to date, but Kristin Stewart reportedly has. In fact, Stewart came down with COVID-19 while filming Happiest Season in late February 2020. 
This is how Aubrey Plaza describes Kristen Stewart's COVID-19 diagnosis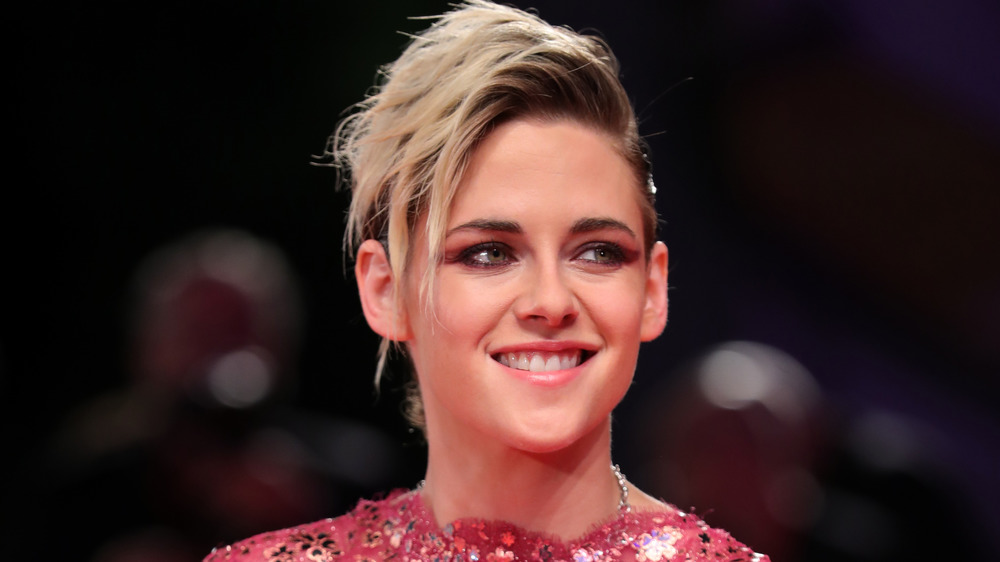 Vittorio Zunino Celotto/Getty Images
"You shot [Happiest Season] in Pittsburgh, right? Before COVID?" Stephen Colbert asked Aubrey Plaza. "Yes, right before COVID, in fact, COVID was on our set. Kristen got sick, but we didn't know," the actress admitted. "Wait is that news, are we breaking news right now?," Stephen Colbert asked Plaza in shock. "A lot of people got sick," Plaza explained. "I think it was the last week of February ... it was like that zone where people were starting to talk about coronavirus, but people were kind of laughing about it, nobody really understood how serious it was, but I think a bunch of people on our set got sick." 
While USA Today has contacted Stewart's reps for comment, Stewart, herself, has thus far been closed-lipped about her experience with the virus. Neither does she have social media accounts to speak of, or to speak for her. All signs, nevertheless, point to her having fully recovered from the virus. After all, says Nylon, Stewart, who is a Chanel ambassador, was the only attendant at Chanel's 2021 Métiers d'Art Show in early December 2020.