This Easy Mail Trick Will Keep Your Home More Organized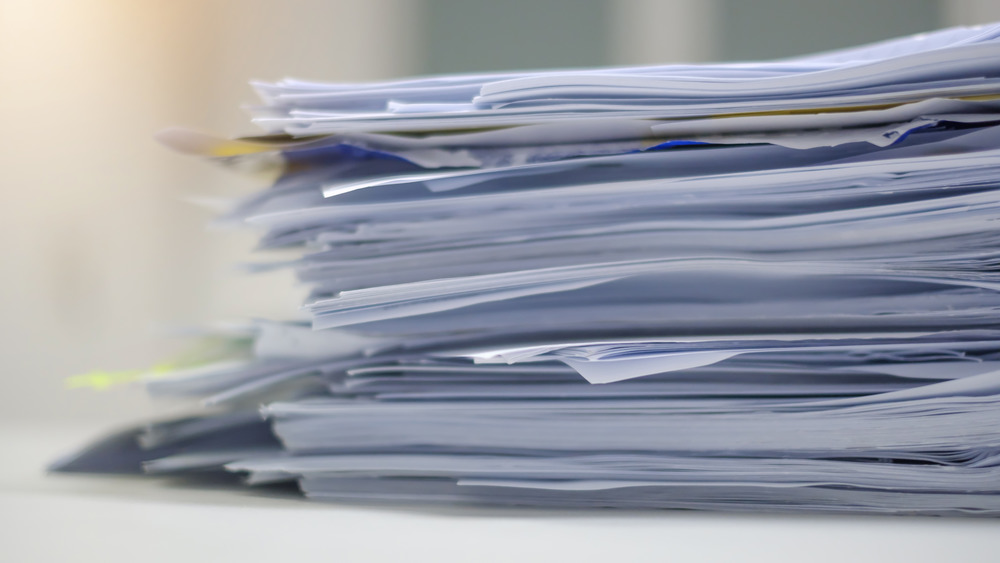 Shutterstock
Like most 21st-century dwellers, you likely don't organize your mail upon arrival. As physical mail has become more and more obsolete, the letters many receive have become more and more irrelevant. But, for those few important documents, keeping them organized should be a priority for your sanity. Dropping your envelopes on the counter or shoving them in a drawer can be a thing of the past when you have a system in place. 
Real Simple recommends creating a system by putting a small trash bin near the hallway or counter that you usually dump your excess mail into. That way, it goes straight into the garbage rather than collecting dust for a few weeks first. As for the mail you need to keep and file, have a container or basket on hand to place it in a discreet place—like an office perhaps. Then, on whatever day you do most of your household chores, head to the basket and clear it out or file as needed.
So, for this trick, you'll need two baskets or bins to dispose of mail instantly or sort it on arrival—a much better option than cluttering your front hallway for a few weeks! 
Unsubscribe from old catalogs and outlets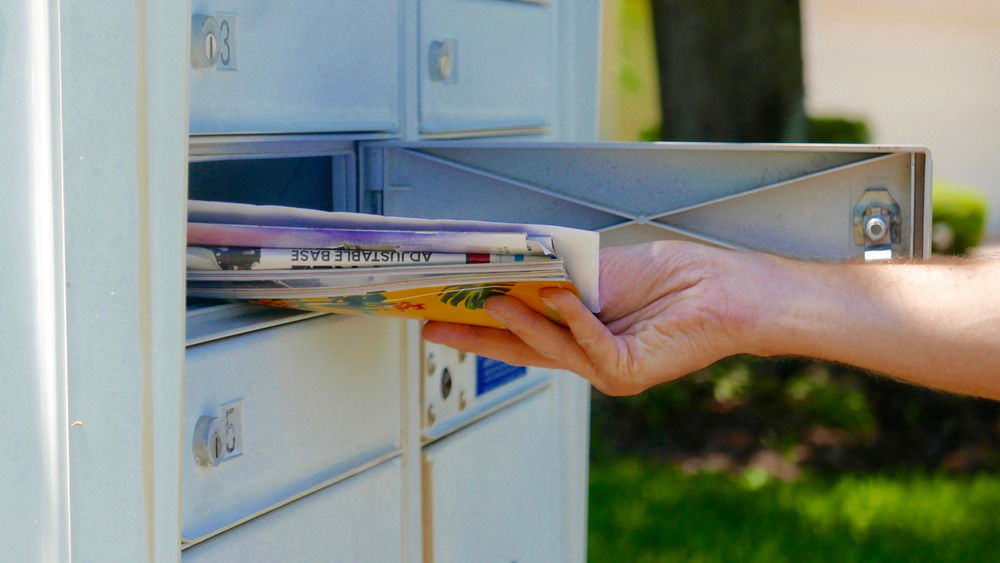 Shutterstock
Getting catalogs you don't look at and old magazines that you haven't read in years not only causes unnecessary headaches, but also creates a lot of waste. Turns out, hitting that unsubscribe button can help. As The Spruce suggests, "Unsubscribe from all catalogs — yes, all of them." Set aside a day to go through and remove yourself from various mailing lists you may have opted into years ago. Plus, you can switch your financing over to paperless billing as well. You'll head to the mailbox only to find the things that you need and nothing else!
From here, your system can run more seamlessly. Your trash and organizing bins can be perfect complements to a paper shredder and filing system to help get rid of any excess correspondence, the outlet notes. For mail that needs immediate attention, open upon arrival and place at the top of your bin to keep it top of mind. Once it's no longer relevant, toss it in the recycling bin or the shredder.
Make sure that you stick with your newly created system. Taking a few moments to set it up after unsubscribing from unneeded mail will save you so much time in the long run, and can become more automatic than you think.