Bachelorette Tayshia Adams' Ex Sets The Record Straight About The Cheating Rumors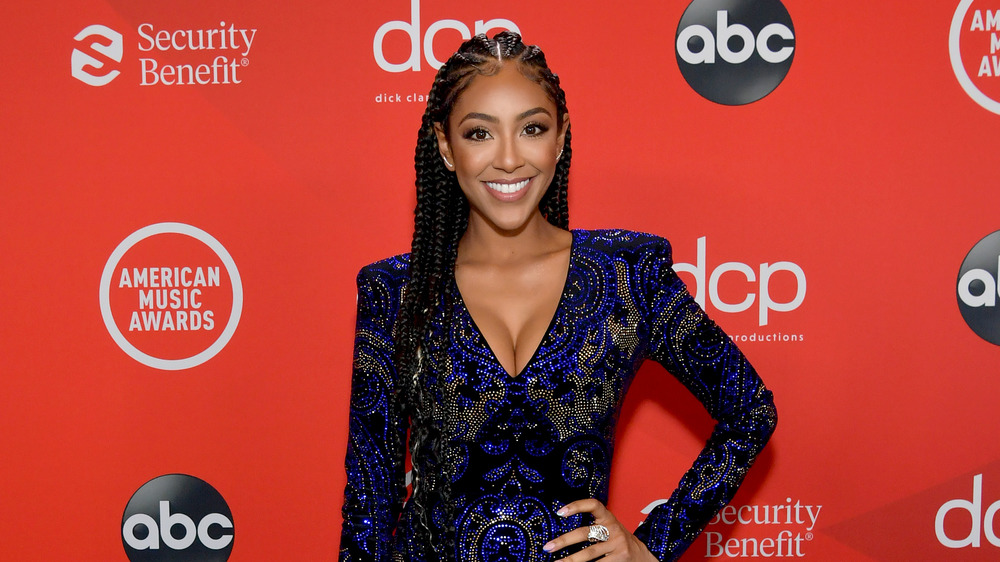 Emma Mcintyre /ama2020/Getty Images
Tayshia Adams can't seem to escape the drama that the Bachelorette has created for her. Joining in a previously tense environment, you probably already know that Adams replaced Clare Crawley in the season that she had started but didn't finish out. Adams has been very upfront about her previous marriage, a fact she never shied away from. She was very upfront with the contestants on her season about this fact, as well as with Colton Underwood when she was on his season of The Bachelor in 2019.
During the latest episode of the season, Adams confronted one of her last remaining suitors about a fact that came to light as a result of a lie detector test she had them take. Adam learned that Zac Clark had cheated in a past relationship. While Adams appreciated his honesty, it's clear that she was taken aback. "Essentially, that was like the main reason why my marriage ended," she told him. "I will not date a cheater" (via E! Online). We can only imagine how upsetting this news was for her, as she has deep feelings for Clark. In a recent interview on The Ellen Degeneres Show, upon Ellen asking who Adams believed was "future husband material", she responded, "I feel like all of them," she said, "but probably Zac" (via Page Six).
Adams' ex thinks the cheating claims have had a negative effect on his public image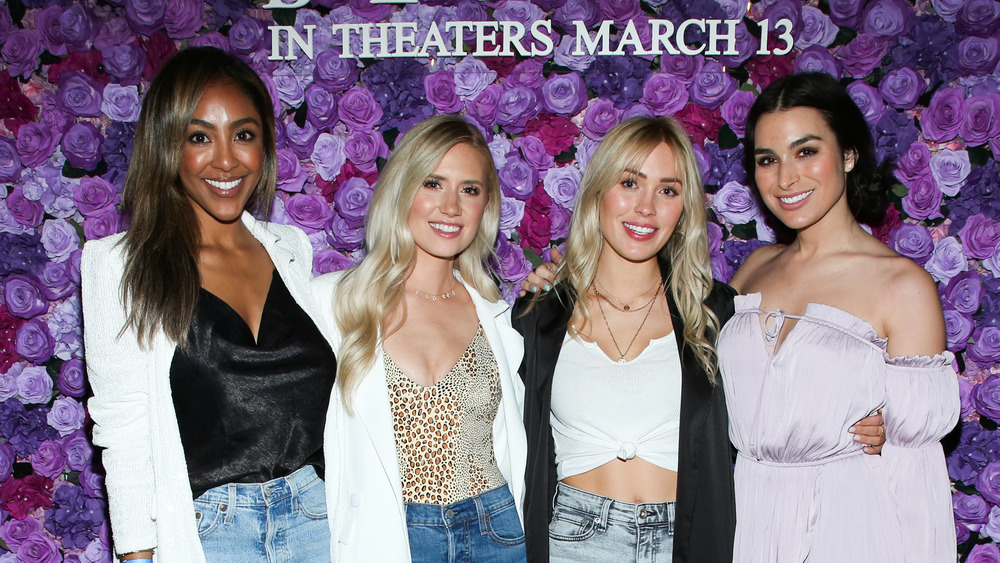 Paul Archuleta/Getty Images
So what's the deal with Adams' previous marriage? Why is she so vehemently upset by the notion of cheating? Well, starting off, her ex-husband's name is Josh Bourelle, a fact that has never been disclosed by Adams, herself, but instead revealed on the Reality Steve Podcast. Steve actually had the opportunity to sit with Bourelle and chat some never before heard details of their relationship.
"While she was on The Bachelor, she did bring up the fact that the reason why our relationship failed, in her opinion, was that I had cheated," Bourelle discussed. "When that first happened, I said, Well, ok, I guess it's fine for her to say it one time, but now it just continues to happen" (via E! Online).
Bourelle is bothered by the fact that the public doesn't know anything about him and yet they've been so quick to label him a cheater. "It's been a slight mar to my reputation," he added, "because honestly I don't think there needs to be a negative connotation about our relationship in the past."
Bourelle believes there were issues in their marriage unrelated to the infidelity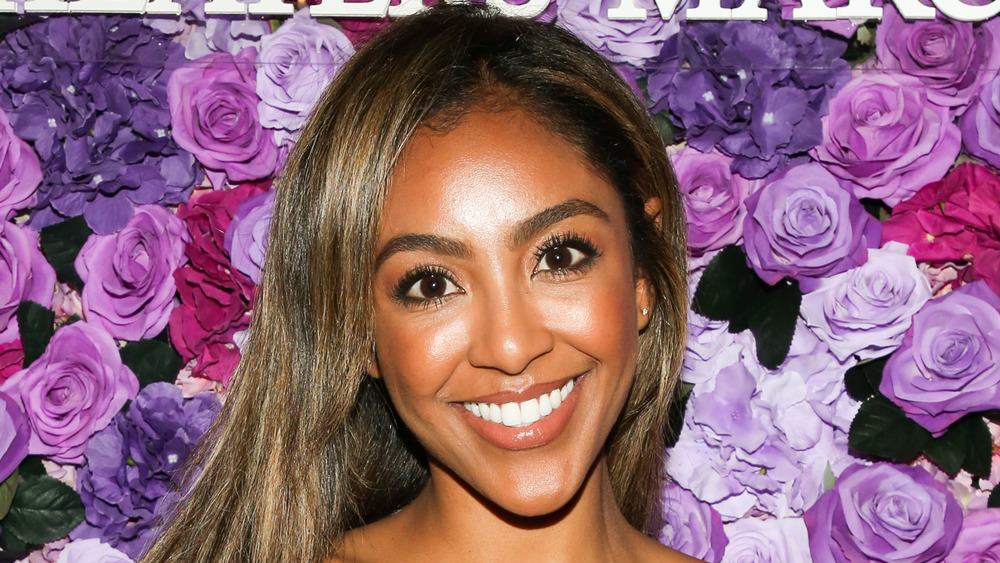 Paul Archuleta/Getty Images
Bourelle stands by the notion that there were issues in their marriage that were totally unrelated to any infidelity. He alleges that he believed himself to be making active changes in their relationship, such as suggesting couples therapy, while Adams was "coasting" and unwilling to change. He told Reality Steve, "I was not happy with our relationship."
As valid as these reasons may be, it's impossible to ignore the elephant in the room of the infidelity claims. As for the details? He claims it was a one time thing. He explains that it happened one day while Adams was out of town and he was with a group of friends.
"Eventually, because I did what I did," Bourelle recalled, "she wanted to put forth an effort and she did put forth an effort."
There is definitely some very real tension that still exists between Adams and Bourelle, made even more clear by Bourelle equating his cheating to Adams "dating 25 different guys at the same time or whatever." Ouch.