Here's Who Played Taylor Swift's Love Interest In The Willow Music Video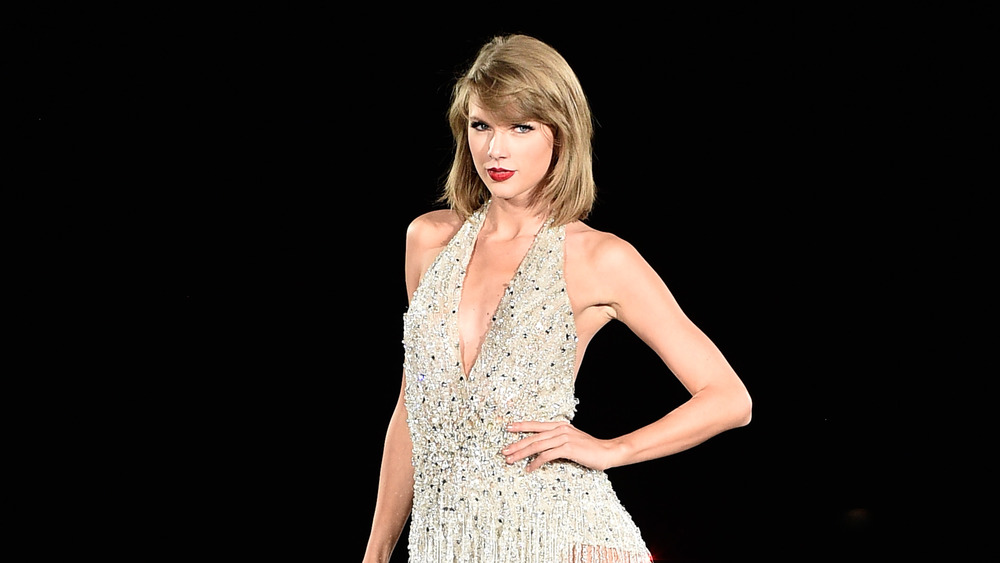 George Pimentel/lp5/Getty Images
No one's denying that Taylor Swift's latest self-directed music video, "Willow," might be about her boyfriend Joe Alwyn. Refinery 29 even speculates that the white, lace dress that Swift wears in the video is a wedding gown. Could she be engaged, or "already married"? asks the magazine. (That dress, btw, will cost you upwards of 2,400 British pounds, in case you're eager, like we are, to dress up like Swift ASAP.)
Joe Alwyn, it seems, collaborated in the making of Swift's newest album, Evermore. ET reports that he co-wrote "Champagne Problems," "Coney Island," and "Evermore," under the pseudo-name "William Bowery." But despite his acting experience, he did not appear in the music video for "Willow." Per Hollywood Life, that credit belongs to one of Swift's former back-up dancers, Taeok Lee, who got to know Swift on her 2013 Red tour. It's probably safe to assume that Lee was not among the backup dancers that Katy Perry infamously stole from Swift during the tour (via Time).
Who is Taeok Lee, Swift's love interest in "Willow?"
We may be speculating, but hear us out. Taeok Lee and Swift are tight. He might even be a part of her "squad." There's a photo of him on Instagram, lifting Swift up as she performs, captioned "This is joy. This is love. This is the red tour." The two also took endearing (really endearing) selfies together, which you can check out here. And, after the Tour, Lee reflected on The Gram that he'd made "family" after " a year and a half of amazing adventures and beautiful talent. Finally, Lee doesn't call Swift "Taylor," he calls her "Tay," which is clearly an indication of friendship, no?
While not much is written about Lee on the internet (although that, too, may change soon) his Instagram suggests that Lee is a proud member of California's LGBTQ community. During COVID-19, he was running online cycling classes (among them a "drag queen ride" that we're sad we missed out on) through Cycle Bar in San Diego, California. While we're not sure if Lee's an active back-up dancer anymore, he does have a very cute dog and works for organizations that rescue puppies, which gives him lots of extra points in our book.