What You Missed In Taylor Swift's Willow Music Video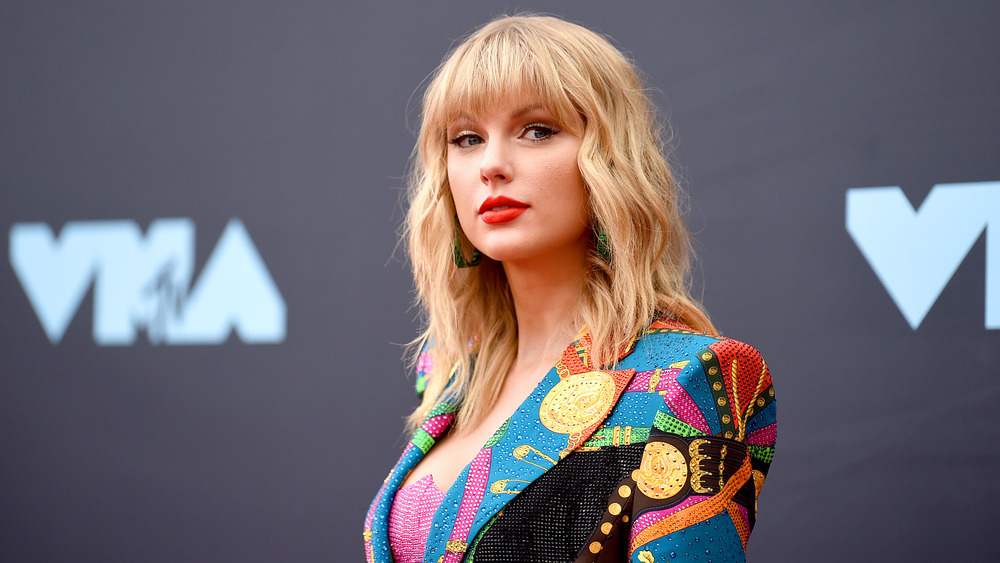 Jamie Mccarthy/Getty Images
Taylor Swift might actually be Santa Claus. The prolific singer-songwriter made Christmas come early with the surprise release of her new album Evermore, a sister record to Folklore, which dropped just a few months ago. On top of that, she revealed the accompanying music video for song "Willow" to complement the release. And naturally, since this is Swift, there's plenty to unpack about the dreamy, ethereal clip in which she stars alongside the gorgeous Taeok Lee, whom fans will recognize as a former backing dancer (per NME). 
Swift confirmed that the video had been shot during the pandemic, noting, "thank you to our medical inspector who made sure every precaution was taken for our safety" (via Twitter) The singer-songwriter also advised she'd once again directed herself, thanking everybody who helped get her to a place of self confidence. She also confirmed, in keeping with the general tone of Evermore, that "Willow" is continuing the story.
Taylor Swift's Willow is a fairy-tale love story with a dark heart
What she meant became clear upon watching the video, which picks up immediately where "Cardigan" left off. Swift embarks on a dreamy, fairy-tale-like adventure after following a gold string back inside her piano. It culminates with her falling in love with Lee's character, after first spotting him while looking at her own reflection in a puddle. However, she then gets stuck inside a glass cage and can't reach him. 
Swift mentioned during a pre-release YouTube Q&A that one part of the video reflects her feelings on fame, and this would likely be that moment since she's trapped inside with everybody on the outside watching her. After breaking free, Swift sees Lee again but she has to follow the gold string back through the piano to finally meet him. The couple then quite literally strolls off into the sunset, or rather, sunlight, together.
The Willow music video is loaded with hidden meanings
"Willow" features a scene to represent each season, as Swift confirmed during her Q&A (via E! News). There's also a major Folklore influence, with the singer-songwriter advising, "Specific songs in folklore actually helped inspire the worlds you'll see in this video. There's a scene in the video that represents the song 'seven,' one that represents 'mirrorball,' one for 'exile,' and one for 'mad woman,'" (the gold string could also be "invisible string"). Taking the side door to escape could be a reference to "exile," and the witch-y bonfire scene could be "mad woman."
Likewise, as fans pointed out on Reddit, "seven" represents summer, "mad woman" is spring, "exile" is winter and "mirrorball" is fall. Swift was actually teasing "Willow" for a while. She previously made reference to throwing herself "to the base of a willow tree by a reflection pool at midnight." She also posted a photo with a willow tree in the background. Fans are also convinced she's engaged, which is referenced by her apparently donning a wedding dress in the video (via Instagram).