Tracee Ellis Ross's Sweet Instagram Post With Her Dad Has People Talking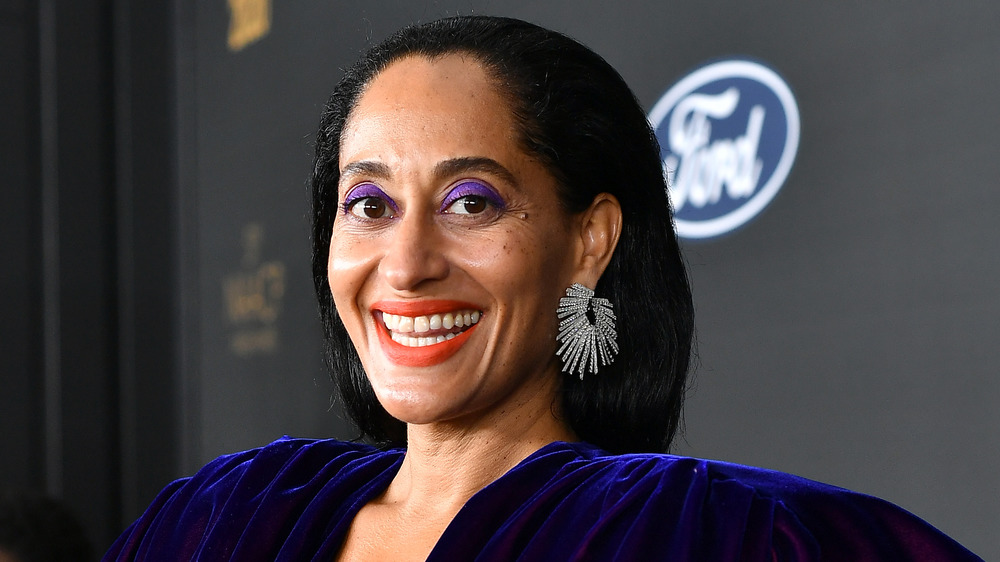 Paras Griffin/Getty Images
Many A-list celebs are understandably cautious when it comes to revealing details of their personal lives and their families. They get so much attention as it is from their work, philanthropies, and awards (and occasionally their scandals) that they crave at least a little corner of privacy for themselves. So when a famous figure does let us in on an intimate secret or shares a candid moment, it truly feels special. That's why fans of Tracee Ellis Ross are swooning over a new photo she posted on her Instagram feed. 
The daughter of Motown icon Diana Ross is a major talent in her own right. Early in her career, she was a model and a magazine fashion editor. She also starred for eight seasons on the long-running CW series Girlfriends (per Cheat Sheet) before landing her star-making role as Rainbow Johnson on Black-ish. Last year, she also became a successful entrepreneur with the launch of her haircare line, Pattern Beauty, designed especially for people with serious curls (and who should know better about taking care of a fabulous coif?). 
But while her mom is the better-known of her parents, Ross' dad is no slouch in the fame department, either — and he holds an equally important role in her life.
Tracee and her dad share similar features
Robert Ellis Silberstein is an executive music producer who managed Chaka Khan and the Rolling Stones' Ronnie Wood, among other artists. He was married to Diana Ross for six years, raising both their two biological children and Rhonda Kendrick, her daughter from her relationship with Berry Gordy (per Celebrity Net Worth). Though the marriage didn't last, his relationship with his children has; he and Tracee share a special bond to this day. In case there was any doubt, the photo Ross posted on Thursday is proof. The selfie shows father and daughter grinning goofily, with Tracee's arm around her dad. In the caption, Ross pokes fun at his lack of camera skills: "Open your eyes, Dad! And I miss you! Looking forward to hanging out soon." 
As PureWow points out, the picture shows a definite resemblance between the two, particularly in their noses and smiles. They also share a mutual admiration for each other; Silberstein's own Instagram account is filled with loving family photos of Ross and her siblings. 
In these trying times, we need all the heartwarming moments we can get — and leave it to 'Bow to provide us with a beautiful one.