Why Fans Think Taylor Swift Revealed Gigi Hadid's Baby Name On Evermore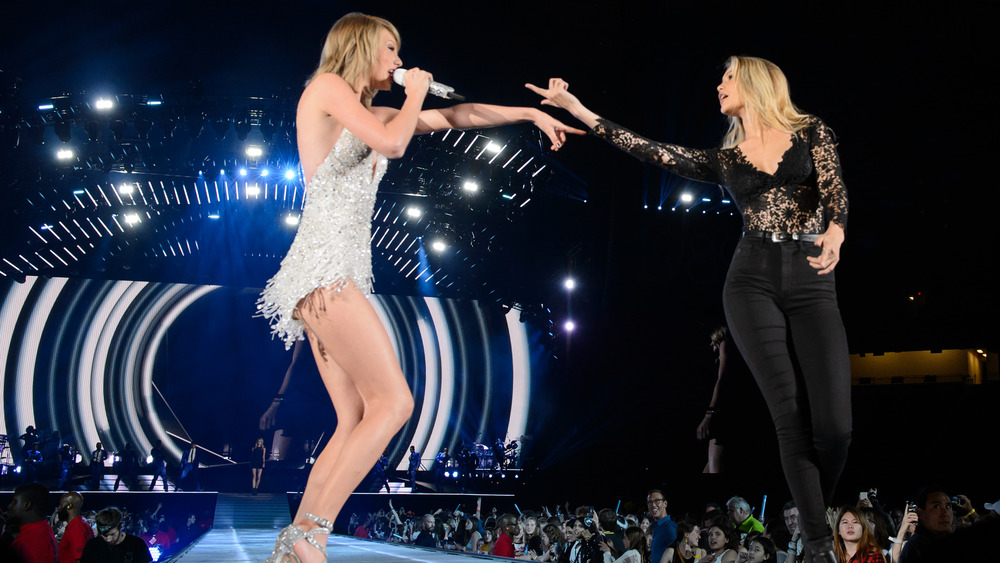 Larry Busacca/lp5/Getty Images
When Taylor Swift's sister album to Folklore, Evermore, was released on Friday, fans immediately began speculating about hidden meanings. From guessing the singer had secretly married Joe Alwyn, and that the album was actually an homage to their happily ever after, to wondering if the song "Marjorie" is about a child who went missing, there is no shortage of chatter about easter eggs left in the lyrics by the prolific songwriter.
To that end, fans are now convinced that Swift revealed the name of her friend Gigi Hadid's new baby with Zayn Malik. Let's start with the fact that Hadid has been notoriously private about details surrounding her daughter. Although the little one made her grand entrance in September, up until now, the model mama hasn't released her moniker publicly. Although she shares images of the tot on Instagram, we are yet to see her face.
Then there's the evidence that in Swift's song "Betty" she did confirm the lyrics reference Ryan Reynolds' and Blake Lively's daughter's name (via BuzzFeed). So, there's precedent. And that is why eagle-eared listeners are saying that in the song "Dorothea," lies the answer to the burning question: What is Gigi Hadid's baby name?
Fans are positive Gigi Hadid's baby name is...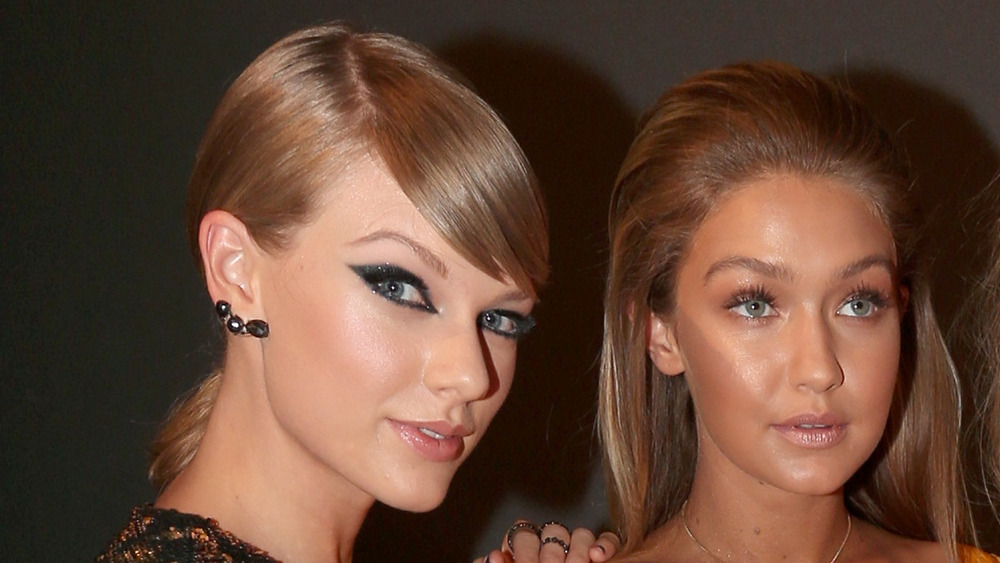 Christopher Polk/Getty Images
According to Capital FM, Swift and Hadid are well-documented BFFs. So it makes sense that the new mom would consent to her songstress pal revealing her baby name on her new, surprise album. The theory that this indeed was the case stems from a tweet (via E! Online).
"Y'all hear me out," the fan tweeted. "My bestfriend just cracked something i guess. 'August' is track 8 on folkore and gigi has posted a picture on Instagram captioning 'August, waiting for our girl' and the track 8 of evermore is dorothea. SO WHAT IF GIGI'S BABY'S NAME IS DOROTHEA?"
Another Twitter user seconded the notion by writing, "Taylor wrote Betty using the names of Blake Lively's children. What if Dorothea is Gigi's daughter (whose name we still don't know)?"
Another fan noted she had basically decided Hadid's baby name was Dorothea and she couldn't be convinced otherwise (via Us Weekly). But it's unlikely Swift or Hadid will confirm the theory — at least not for awhile.